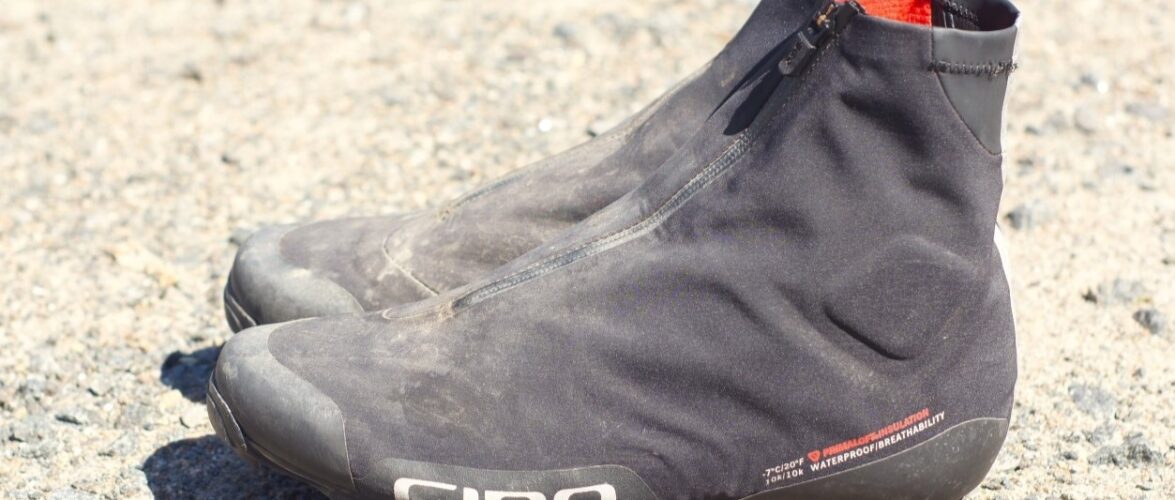 Like every spring, I get back on my gravel bike early in the season and I am wearing my regular cycling shoes with merino socks. The end result was not that great, wet and frozen feet. For this season, I wanted to make things a little bit different and I contacted Giro to test their Blaze shoes.
About Giro
Giro was founded more than 30 years ago by Jim Gentes, a man with an obsession for design and answering unmet needs. That obsession led him to start making his own products, and ultimately resulted in a company committed to serving the rider through personal expression and advanced performance.
The Blaze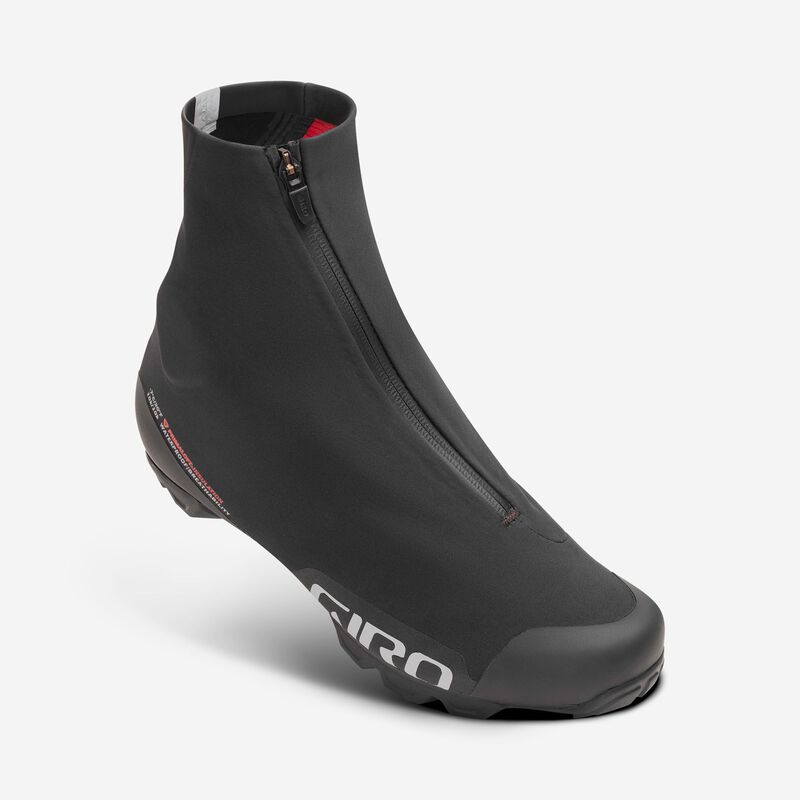 The heart of the Blaze is an internal, moisture-wicking mountain bike shoe that's fully insulated with a channeled, high-loft Primaloft® synthetic sheath featuring 10,000 W/P + 10,000 GM2 wind- and waterproof performance plus a heat-reflecting insole and protective reinforcement in key wear zones. The result is a breakthrough in warm, dry comfort with purpose-driven details that inspire confidence to pedal through the toughest winter riding conditions.
The Testing
I started testing these shoes at the beginning of March and ended it mid April with temperatures between minus 5 celsius plus wind chill to temperature about 10 degrees celsius. The first time I put them on I had my famous merino socks and it was too warm already so I decided to test them with my regular cycling socks and the warmth of these shoes was absolutely perfect.
The quick lace system is a brilliant idea and you are sure to have your feet thigh high. You add to this a zipper and fully seam-sealed stitch and you have a great water resistant and moisture wicking shoe. I highly suggest trying them in store since if you have big calves, the top of the shoe might be too tight for you. On my end, the fit was excellent.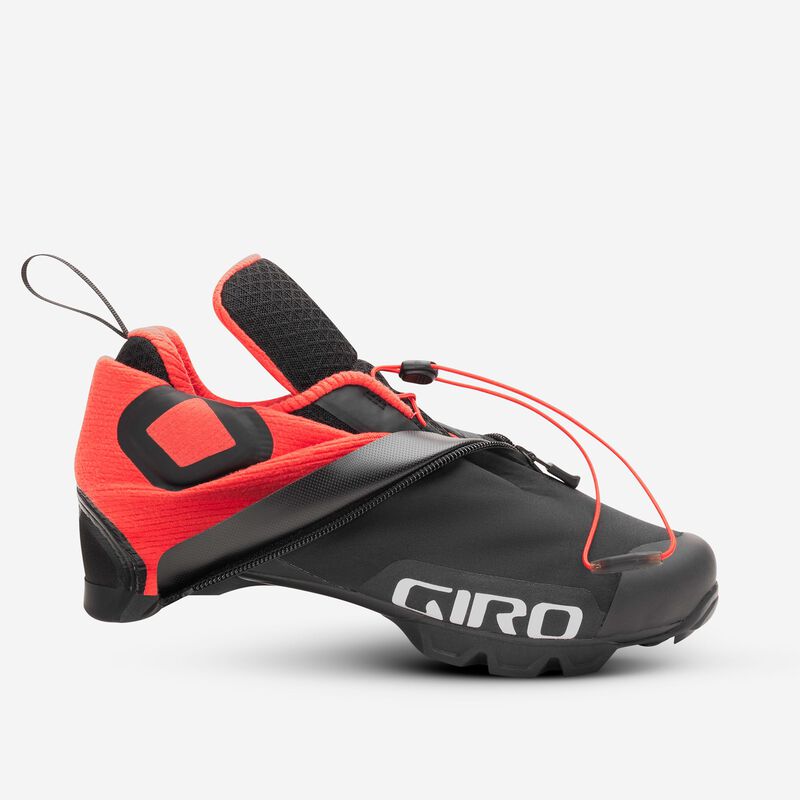 Keep in mind that on a long ride, it is probable that if you keep having water heavily splashed on them, you might end up with humid feet at some point.
In conclusion
I must admit that for me the Blaze is a game changer in my early season rides. The price tag of 350.00$ cad might stop a few of you but in the end it is an awesome product that is well worth the price.
You can have more information about Giro here: