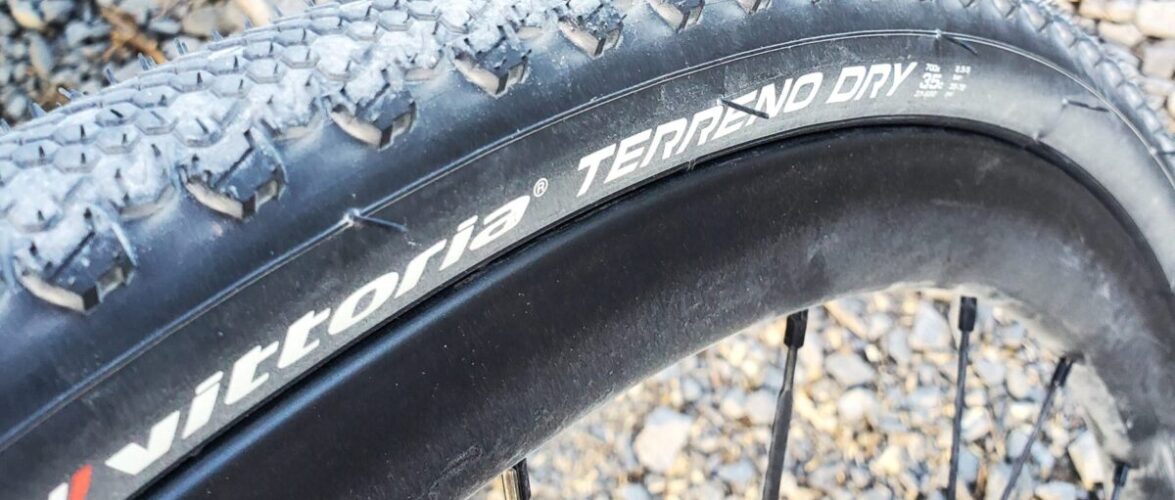 I must admit that I like to test tires because it is interesting to see the ideas and the technologies the brands had behind each model. For this time, I asked Vittoria to test the Terreno dry and they sent me a set of 700 X 35. Why did you want to test tires this narrow? I wanted fast rolling narrow gravel tires.
About Vittoria
Vittoria has been creating performance tires since 1953. At first they were creating road tires only and later came a wider variety of disciplines. Here is what they say about it: It's in our blood – a passion that keeps our tyres moving forward. With our 'what if…' mentality, it's impossible not to. This curiosity has taken us off road. To a trail less traveled. And the challenge of new terrains, surfaces and conditions. By constantly pushing ourselves harder – and further – we've created a new generation of XC, enduro and eMTB tyres. And we won't stop there.
The Terreno dry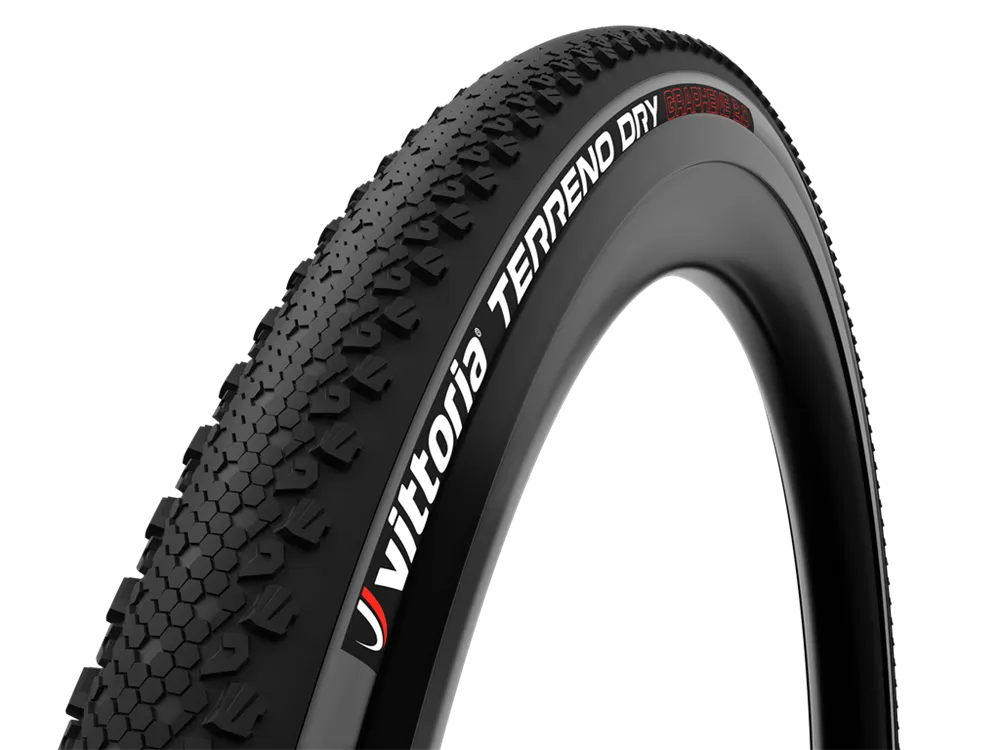 Aggressive file tread, or super low-profile knob design? The Terreno Dry bridges the gap between file treads, and traditional all-conditions treads. The key to this is the unique angled "fish scale" design, that allows the center tread to roll extremely fast, yet offer traction when loaded in cornering and braking. Add the transitional height mid and side tread, and the Terreno Dry transitions as smoothly as it rolls. From gravel grinding to medium conditions cross racing, the Terreno Dry offers consistent performance.
The testing
I have tested these tires for about 2000 km with various pressures in them since I was curious to see the differences in traction. At 38 psi the tire had an excellent contact patch with a lot of traction on hard packed and loose gravel and surprisingly on light mud trails too. The cornering of the tire was great and did not lose traction. It was also surprising on more muddy trails too.
At 45 psi the contact patch was less important but the tires performed well too but the cornering as you may doubt was not as great but nonetheless present. My favorite pressure was 40 psi since the tires were great all around for the type of terrain I did.
In conclusion
I must admit that I liked these tires a lot. For the types of roads I am riding most of the time, they were the perfect tires for me. It would be interesting to see if there is a big difference with a wider spec. It is something I will test in the current summer.
You can have more information about Vittoria here: