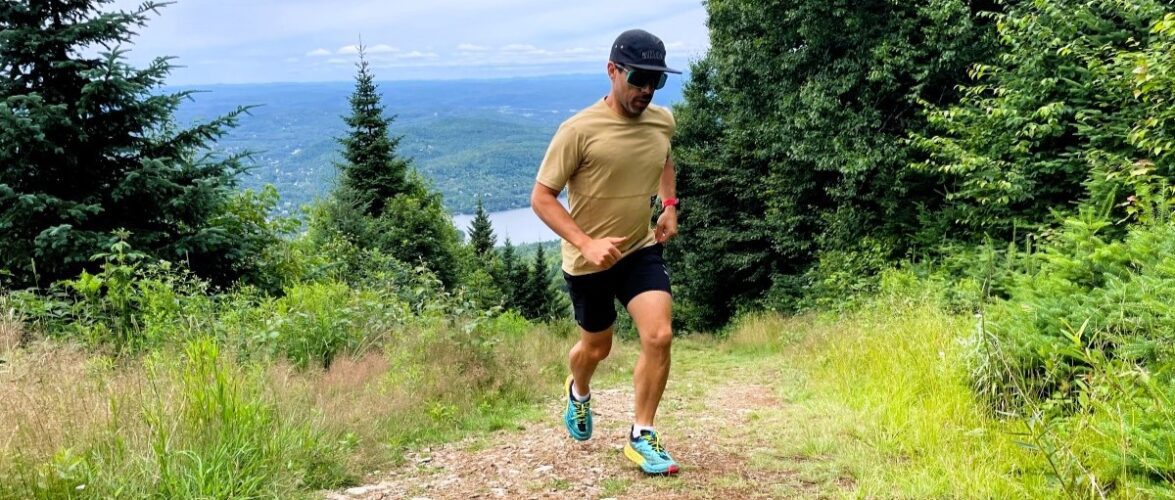 I'm wearing Hoka shoes for the last 5 years, starting with Clifton for road racing and first gen of Speedgoat for trail running. So, for me, training or competing with Hoka shoes is part of my day-to-day sports wardrobe. I saw and I felt the evolution of the brand under my feet, asphalt, or stones. It was a privilege for me to test and comment the new Speedgoat 5, as a bonus I got the Scuba/black color which is amazing!!
About Hoka
Hoka make gear and shoes for pro athletes and first milers, ultra-marathoners and mountains roamers that lets moving go beyond performance. Hoka is the perfect combination of high comfort and lightweight materials. Founded in 2009 in France, it has gained attention in the running industry with oversized outsoles dubbed maximalist shoes in contrast with minimalist trend. Hoka is the most popular brand in running event. With UTMB and Ironman, Hoka is targeting the top of endurance racing marathon, ultra marathon, and Ironman championship.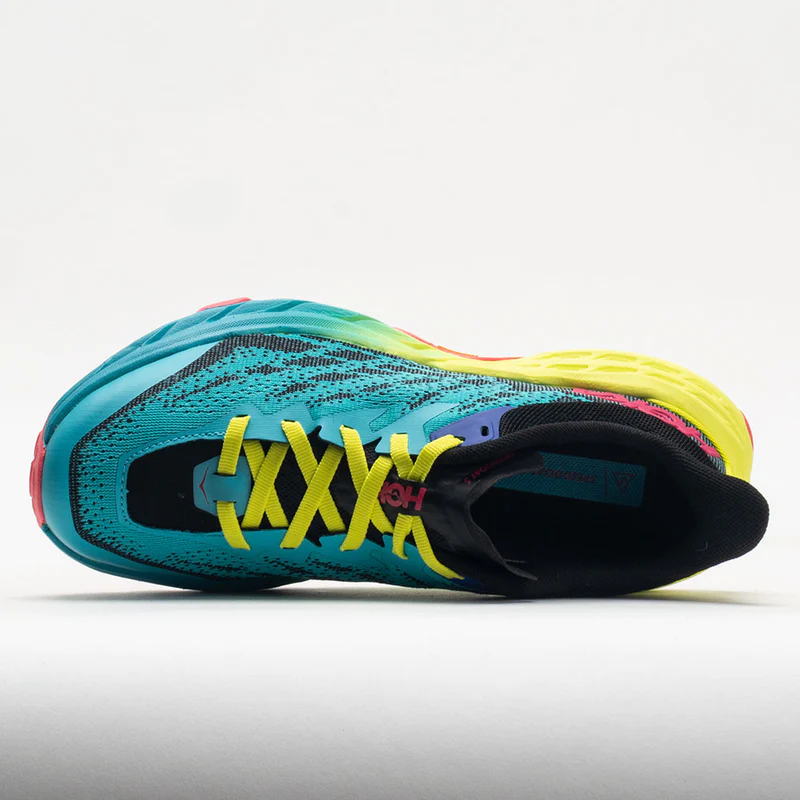 The Speedgoat 5 is the legacy of 8 years of innovation. The first Speedgoat as been release in 2015 and get a huge impact in trailer's community. Year after year they cut the weight, gives more flexibility and agility. Descending fast is a dream! Aggressive and comfortable is the perfect match for big days at the mountain.
The Vibram outsole running is awesome and the multi-directional lugs gives you the traction you need to go uphill, downhill or running on the edge. The stability is also an important feature of the Speedgoat 5 especially when you are looking for performance in side hilling.
In conclusion
The lack of sensitivity produce by the size of the outsoles is the only concern of this shoes. However, these big outsoles reduce fatigues and any potentials issues during your running session. The major aspect of this Speedgoat 5 is the mix of cushioning and lightness. The second you jump in these shoes, your feet wont regret it at all!! This shoe is ready for huge days!
You can have more information Hoka here: