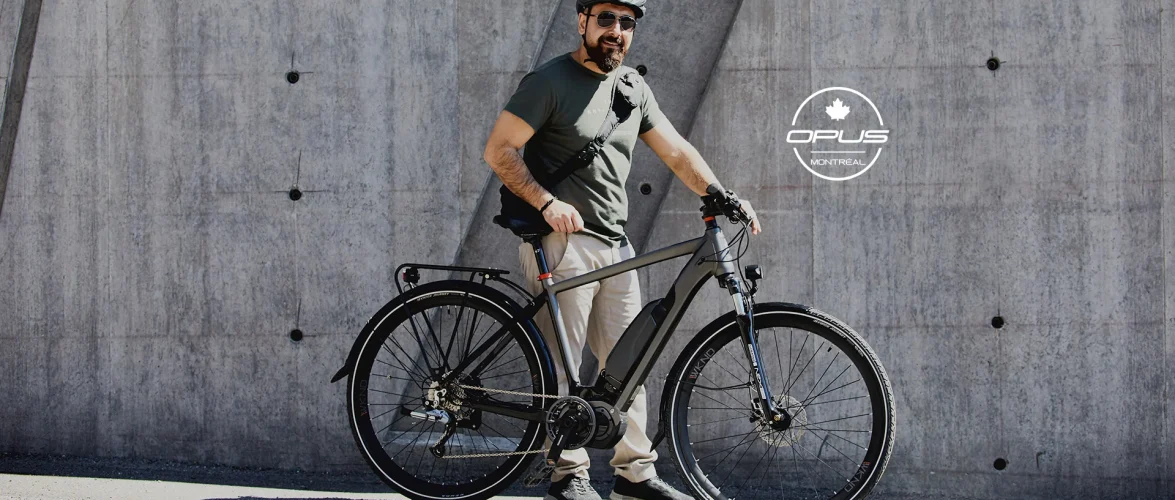 As a bicycle company, Opus strives to be environmentally responsible as well as be an advocate
for active transportation, commuting, and a healthier lifestyle.
Riding a bicycle is a gratifying and freeing experience. Everyone should have the opportunity to enjoy their e-bike and be assured that from the start of their ownership experience to the end, steps have been taken to minimize the impact of their bike on the environment.

Partnering with an organization like Call2recycle allows Opus bikes to assist its network of retailers in the recycling of any potentially environmentally harmful components safely and responsibly. Disposing batteries in landfills can cause serious harm to the environment and is not a sustainable practice.
Call2Recycle works with many companies to facilitate the safe collection, handling, transportation, and recycling of batteries.

E-BIKE BOX PACKAGING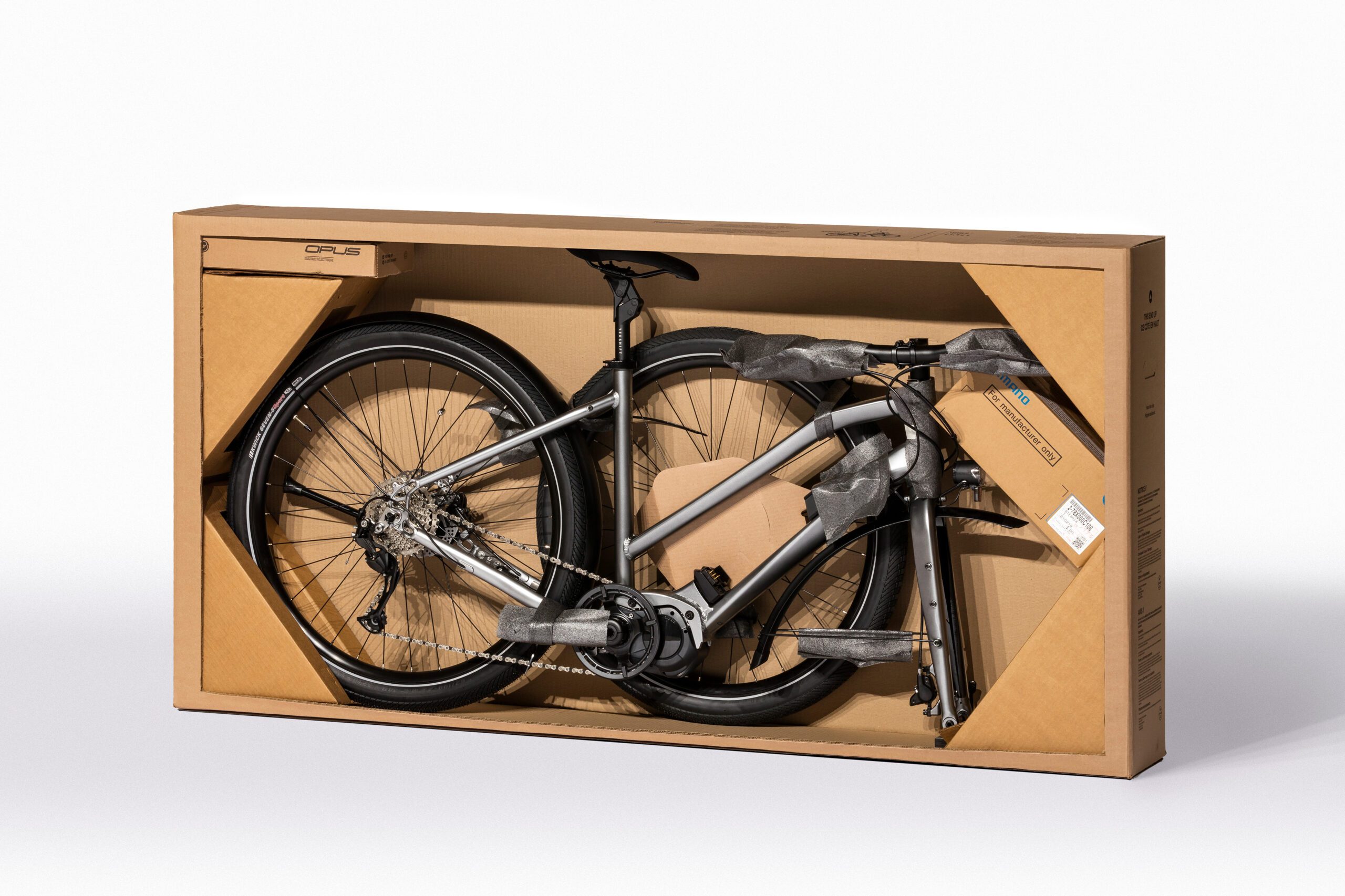 The Opus team is also pleased to announce that it will soon
start delivering its electric models using newly designed packaging. The design goal was to build a box to protect the bike against damage in transit from Opus's LEED facility to the retailer while minimizing the use of plastic and other packaging materials.
The new box will allow the bikes to be shipped 95% pre-assembled.

The new box is reinforced with recyclable cardboard triangles to secure the bike, reducing the use of plastic packaging by more than 50%.

Opus understands that, as part of the cycling industry, we have a responsibility to mitigate its impact on the environment. Bicycles are a great tool to fight against climate change, so let's work to make them more sustainable.