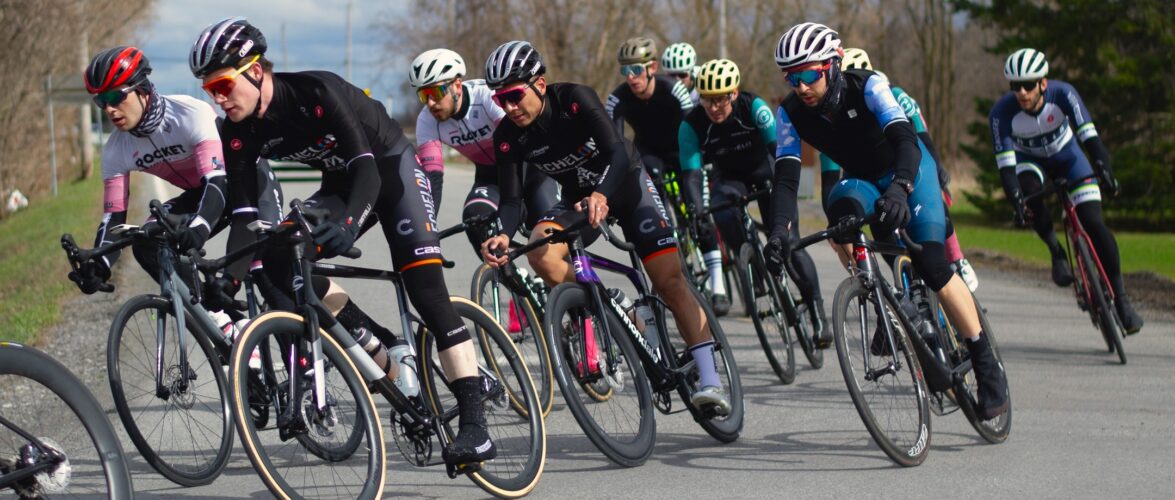 When Yoeleo test team proposed me to assist them for their first road race, they were organizing I could not say no.Dominic and William had a plan well set up and I did my part at the end.
Early in the season
Hosting a first edition that early in the season was risky for multiple reasons and the primary one was the temperature. Until Friday it was announcing rain and finally it did not happen.
In the morning the sun was not there yet and it was about 5-6 degrees and the competitors all had a smile in their face being happy that finally the season was finally there.
The day of the race
Everything started on time and the first groups (masters 1-2 Male) went for 6 laps and 85 km. The guys were fast and had the knife between their teeth to win this race. A huge congrats to Olivier Hébert and Éric Loiselle from the Cannondale Echelon P/B IIII team to finish first and second and to Pierre-Luc Samson from the Bob Cyclo Iris team to finish third on the master 1 category.
For the master 2 category I would like to congratulate Nicolas Paquin from the Écomax/Vélogare cycling team to finish first, David Dulude from the Relance équipe cycliste TRA/Mandevco team to finish second and to Henry Chan from the Ibike team to finish third.
In the afternoon the program was loaded a little bit more and more people gathered on the side of the streets to attend the race. You could even see people sitting on their balcony watching the riders flying by. The categories were: Masters, Juniors and Seniors.
The highlight of the day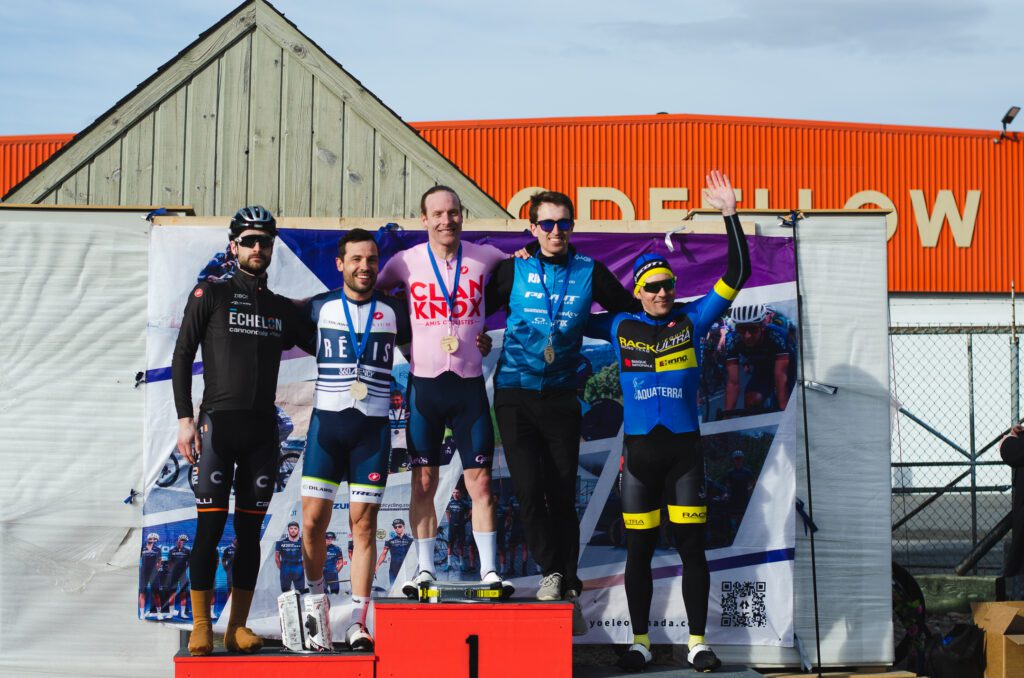 The race that caught my attention was the last category of the day which was the senior. Not only I was back from being on the road with a commissioner, but everybody at the finish line were excited to see who would win this one. A breakaway happened early in the race but like we know… It is never over until its over! The winner from this race was Jean-Philippe Venne from the Clan Knox team with a 5 seconds lead over Paul Blanc-Paque from the 360 agency/Cycles Régis team.
Impressions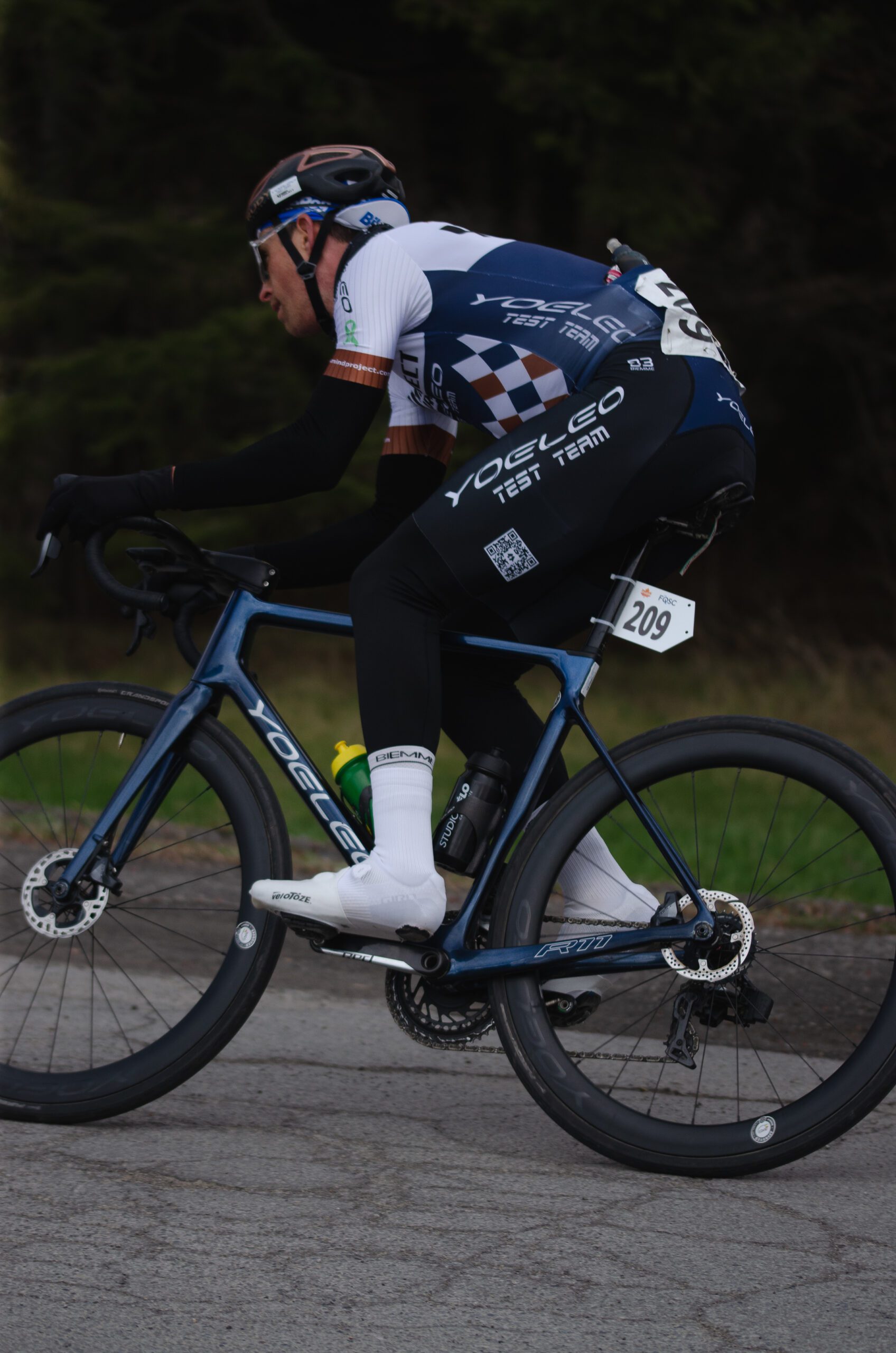 I asked William Goodfellow his impression about the event: '' As a racer and Dominic's helper for the race, the race course was exactly what I desired. The race was pretty safe, and the wind established borders and that crowned deserving winners. The race is coming back next year with our Yoeleo Test Team pb 4MIND.
From my perspective that event was a hit even tho there is some adjustments to be made.Like we know, there is inevitably adjustment to be made after a first edition. Allday magazine already confirmed that we will be back next year as a sponsor of the event and give them a hand for the organization.
You can have more information about the event here: