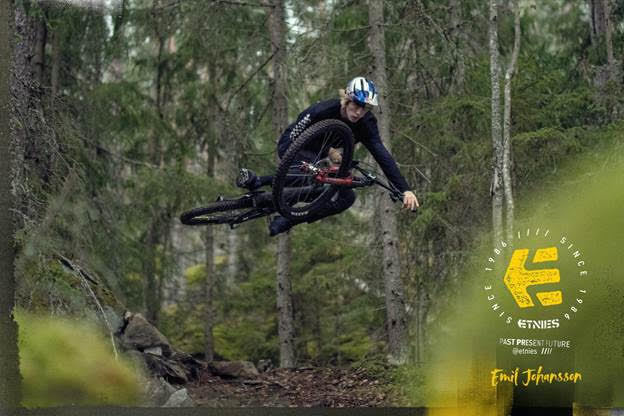 ETNIES WELCOMES EMIL JOHANSSON TO MTB TEAM
January 11, 2021 (Lake Forest, CA) – Today, etnies is proud to announce that Emil Johansson has joined Brandon Semenuk as part of the MTB team. Emil came out of Sweden and captured the attention of the free ride world at a young age.
Emil is a FMB World Tour and Crankworx Champion with many FMB Diamond wins to his name. His controlled style with technical tricks on the big slopestyle course obstacles have a way of putting both fans and judges at ease.
"I've been riding etnies for many years now and when the opportunity to work with them came up, there was no hesitation. There are so many plans already being made for the coming years and I can't wait to see where this journey goes." – Emil Johansson
Recently Emil has been riding in the etnies Camber Crank, and he is working on a signature colorway that will be announced later this year.
To keep up with etnies, be sure to follow and like:
About etnies:
Built by skateboarding since 1986, etnies is the first skateboarder-owned and operated global action sports footwear and apparel company. etnies not only pushed the envelope by creating the first pro model skate shoe, but it pioneered technological advances and changed the face of skateboard footwear forever. Today etnies' vision, led by owner and skateboarder Pierre Andre Senizergues, is to remain the leading skateboard footwear company committed to creating innovative products that provide the most style, comfort and protection possible. etnies stays true to its roots by sponsoring a world class team of skateboarding, snowboarding, BMX and MTB riders, and continues its dedication by giving back to each of these communities. For additional information, visit etnies.com.