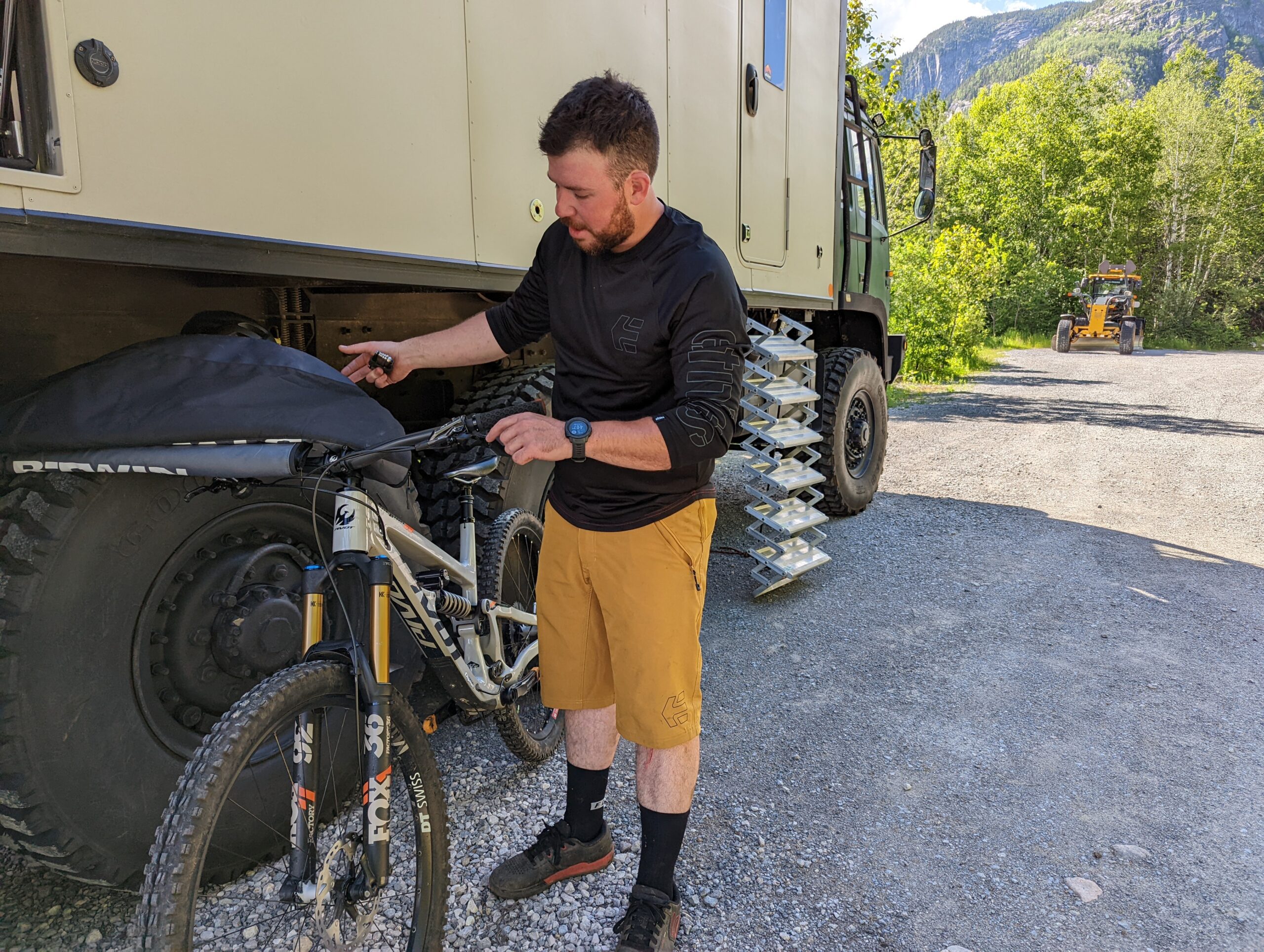 In the past weeks, I had the chance to test the San Juan Raglan jersey from Etnies. We are at the beginning of the season, but here in Quebec the weather is very changeable, so I was able to test it in different conditions and different types of trails.
First of all, the San Juan Raglan is made with 100% moisture wicking polyester with antimicrobial treatment. It is a very lightweight and breathable shirt. It has ¾ length sleeves and has a hiding pocket on the left side seam. The back of this shirt is made of mesh fabric, allowing heat and moisture to escape. I really appreciate this aspect because I almost carry a backpack in my rides. Usually with my other shirts, after few kilometers my back is soaked because of my bag. With the San Juan Raglan I don't feel this discomfort. On the other hand, the front part of the shirt is not made of mesh, so when you go downhill, the sensation of wind is less felt on your skin. Compared to my other shirts, either too warm or too light, the San Juan Raglan is a nice in-between.
Due to its great breathability, you will guess that this is a fast-drying shirt. In addition, the fabric does not tend to retain odors. I am able to wear it a few times before washing it. Ideal for the van life! When I travel, I am not always able to do laundry regularly. So, I have to be thrifty with my clothes, especially with my sportswear.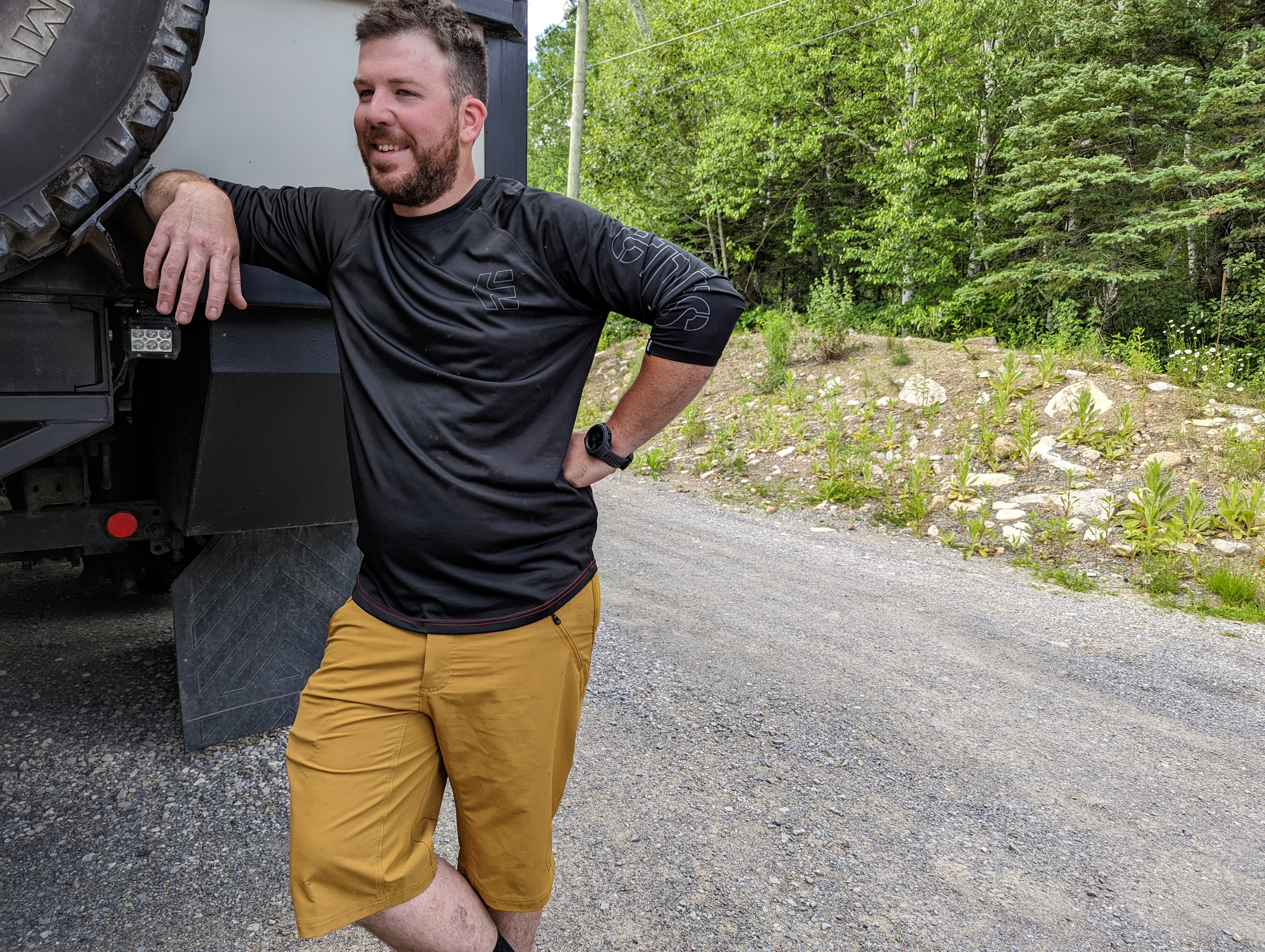 For mountain biking, I prefer loose-fitting jerseys, allowing me better mobility. That's what makes me really like the San Juan Raglan cut. For a large, it's not too big or too tight. The sizes are accurate. The collar is very comfortable, it don't rises too high and I don't feel suffocated during intense efforts. The ¾ sleeves are also well thought out. Just long enough to cover the elbows and not to be disturbing in the elbow crease.
To conclude, I am fully satisfied with the San Juan Raglan jersey. The design is modern and clean. I'm not a fan of shirts with too many patterns. This model is simple and classic. It is available in two colors; black or tobacco. This shirt is listed at 70$ CAN on Etnies website. It's a fair price for this quality.
You can have more information about Etnies here: