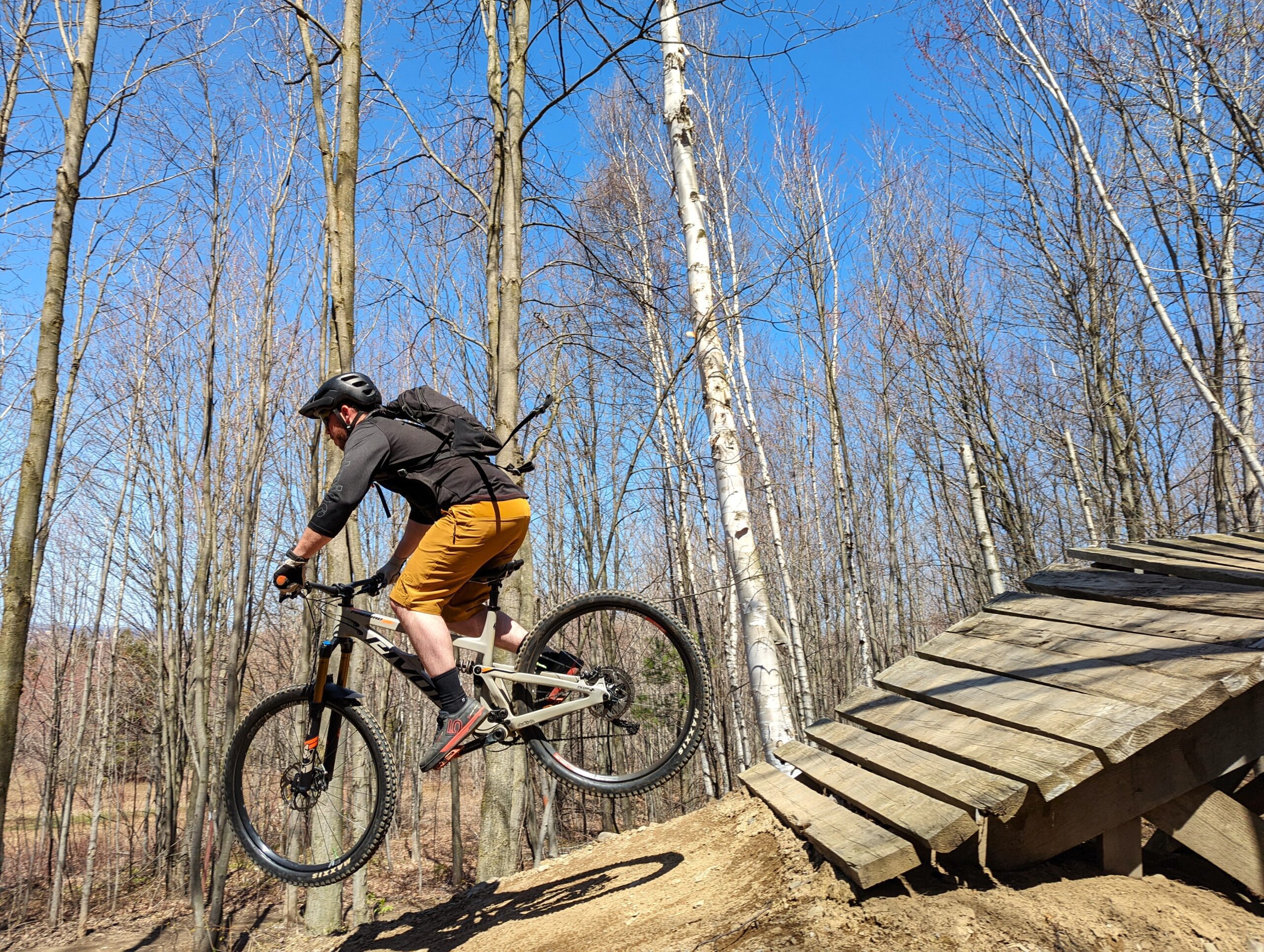 When I was approached to test some Etnies mountain bike clothes, I had the chance to try the San Juan Raglan shirt and the Big Ride Overshort. The two pieces work perfectly together and give me comfort and style when I go riding. But here is what I have to say about the Big Ride Overshort.
In my opinion, in mountain biking, it is essential to choose clothing adapted to the style you want to practice. Pants are one of the most important pieces of your outfit. It is important to be comfortable in your pants since most of the movement comes from your legs. On this point, the Big Ride Overshort respond well. A 100% polyester, moisture wicking fabric with antimicrobial treatment, these pants are stretchy but strong at the same time. During my outings, I noticed that the fabric wicks moisture perfectly from the inside to the outside. However, they are not really waterproof. When it rains or when we ride in water holes these pants can stay wet for a while. This is not necessarily a negative point, but this aspect can influence us on the choice of our clothes for a wet ride.
The cut and length of these pants are ideal. The pockets are also well located, they are not too high and therefore not cumbersome. A great advantage of these pockets is that they close with a zipper, thus avoiding losing our personal effects during a ride. In addition, there is also a side seam pocket. The pants close with a strong snap. Not too difficult to detach but it holds well. A small detail that slightly bothered me, are the velcros of adjustment of the waist. Located at the level of the hips, outside the pants, these velcros are sewn a little too high. It can sometimes slightly rub the skin when I am pedaling. Besides this little detail, the Big Ride Overshort are really comfortable and also have a stretchy mesh band just above the buttocks. This provides more mobility and breathability in this area.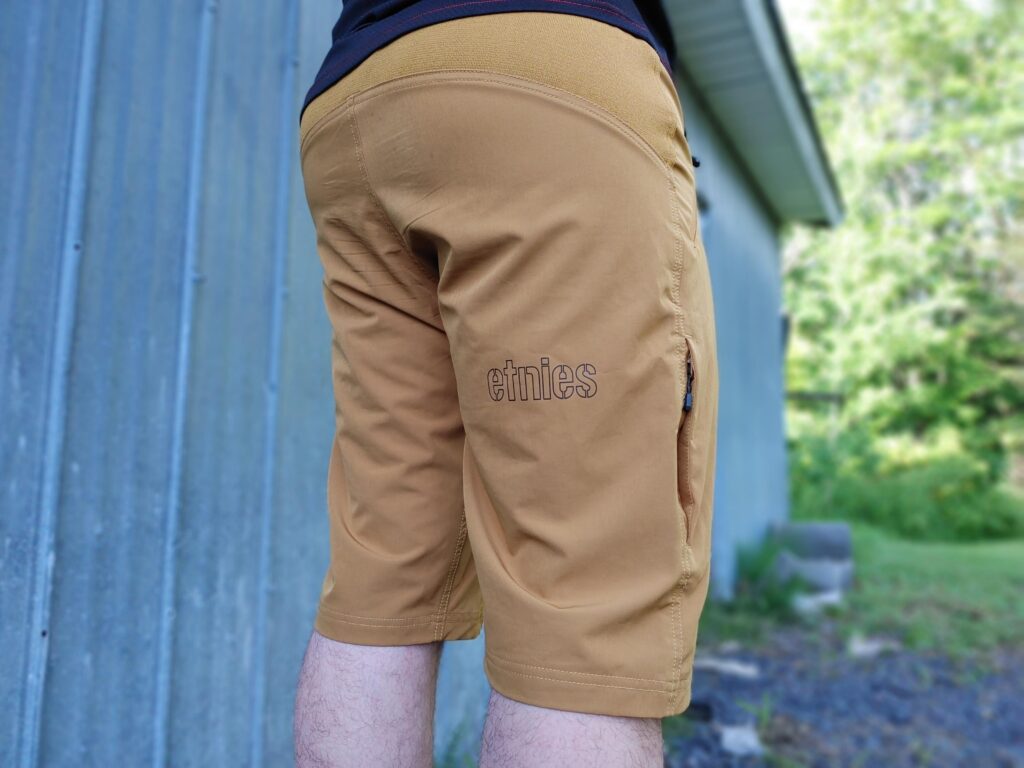 In summary, I am very satisfied with this product. I received the Tobacco color model, which matches perfectly with my black San Juan Raglan shirt. We agree that this color of pants is rather dirty to practice mountain biking. However, they offer such a great look to go riding. You can buy these pants for 100$ CAN on the Etnies website.
You can have more information about Etnies here: