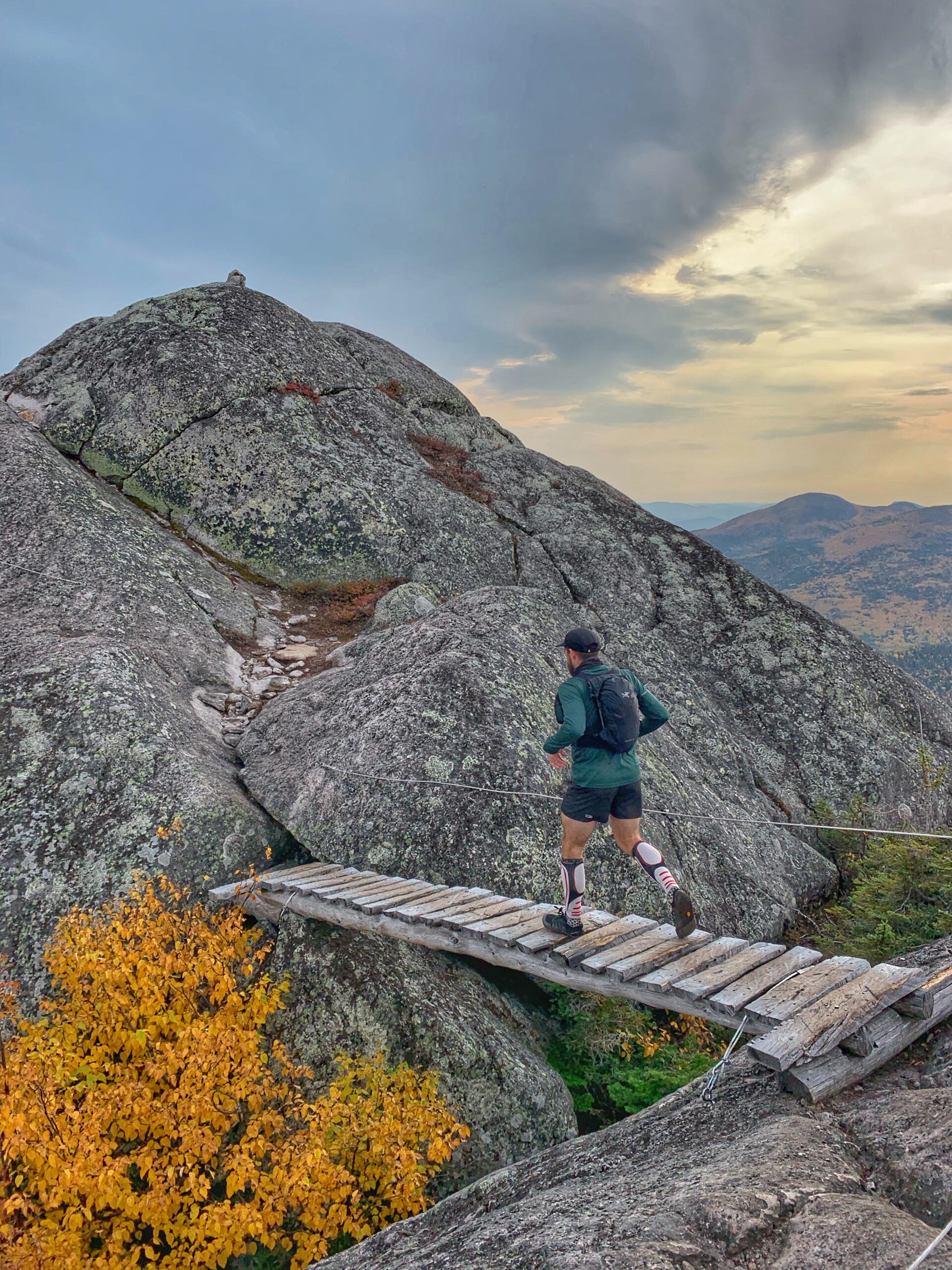 If I had to set a starting point for my outdoor life, I would say it is the 11 km (about 7 miles) of snowshoeing I did with my girlfriend at the beginning of 2013 at Station touristique Duchesnay, a Sepaq destination. We had never done snowshoe, we had no idea how long 11 km was and we were clearly overdressed.
Still, this experience remains significative because it represents exactly the essence of being outside: discover and connect with nature.

After this first experience, we became slowly but surely "true-hikers", chasing every national park and making hiking a priority in our travel. We hiked the Gunung Rinjani in 2016, survived the Laugavegur in 2017 and succeeded to summit the Kilimanjaro in 2019. We realized most of our trip together, but I constantly had this desire to do more on my own, to go further and longer.

A little before the COVID-19 pandemic, I was determined to re-introduce running into my life (I ran a half-marathon in 2013) so I could turn my hikes into trail runs.
As weeks passed by, my longest runs got longer by 5 km per week until I ran my first unofficial marathon in the trail following the Saint-Charles river across Quebec City. And there it was, not the achievement of a goal, but the start of something much bigger. I spent the rest of the summer chasing forests and mountains across the province, accumulating kilometers and elevation.

Now my goal is clear, ambitious but minimalist at the same time: I want to discover the world with my two feet. From the most remote places to the iconic trails, going solo or in an event, walking or running as long as it consists of putting one foot in front of the other. My philosophy: I always want to go further and longer, but in the most effortless and comfortable way.

To respect this philosophy, I am constantly looking for information, advice, places and gear. I can't wait to share all my finds with you.