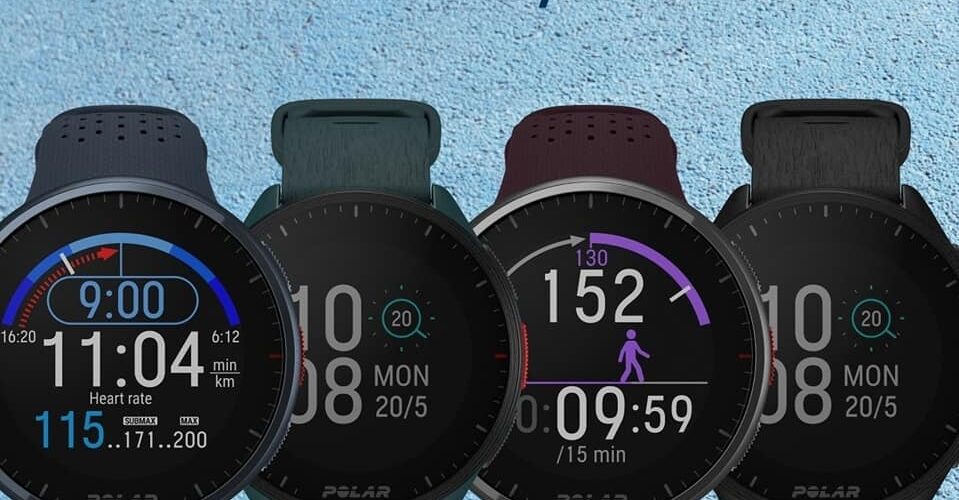 '' Running is a simple sport – why complicate it?
Polar Pacer is a no-nonsense running watch that captures your entire journey to monitor your strengths and weaknesses.
It's a lightweight timepiece with powerful technology built in to give the modern runner all the essentials such as time, pace, distance, laps, accurate GPS, and precise heart rate tracking, plus the specialized training, sleep, and recovery tools they need to do one thing better: Run.
The Pacer Pro is a serious running watch that equips serious runners with seriously powerful training tools.
We're serious when we say, 'Running is Life'.
The Pacer is a no-nonsense GPS running watch that gives the modern runner all the essentials,
plus a few extras they need to do one thing: run
1. Ultra-light design
Stripped back for maximum comfort and optimum performance with a thin, lightweight shell, aluminum bezel, and super grip buttons.
2. Enhanced Processor
For faster, smoother, more powerful performance and screen transitions.
3. MIP Color Display
With thinner glass lens and improved backlight function for enhanced screen contrast, clarity, and experience any time of day.
4. Running Power & Performance Tests
See how many watts you generate with every step in real-time and monitor your power zones to find the right intensity to improve your running performance.
5. Specialized Training and Recovery Tools
Personalized guidance and feedback with short-term and long-term monitoring of training strain, cardio load, and muscle load.''
Polar Pacer: ($299.99 CAD MSRP)
https://www.polar.com/ca-en/pacer
Polar Pacer pro: ($449.99 CAD MSRP)