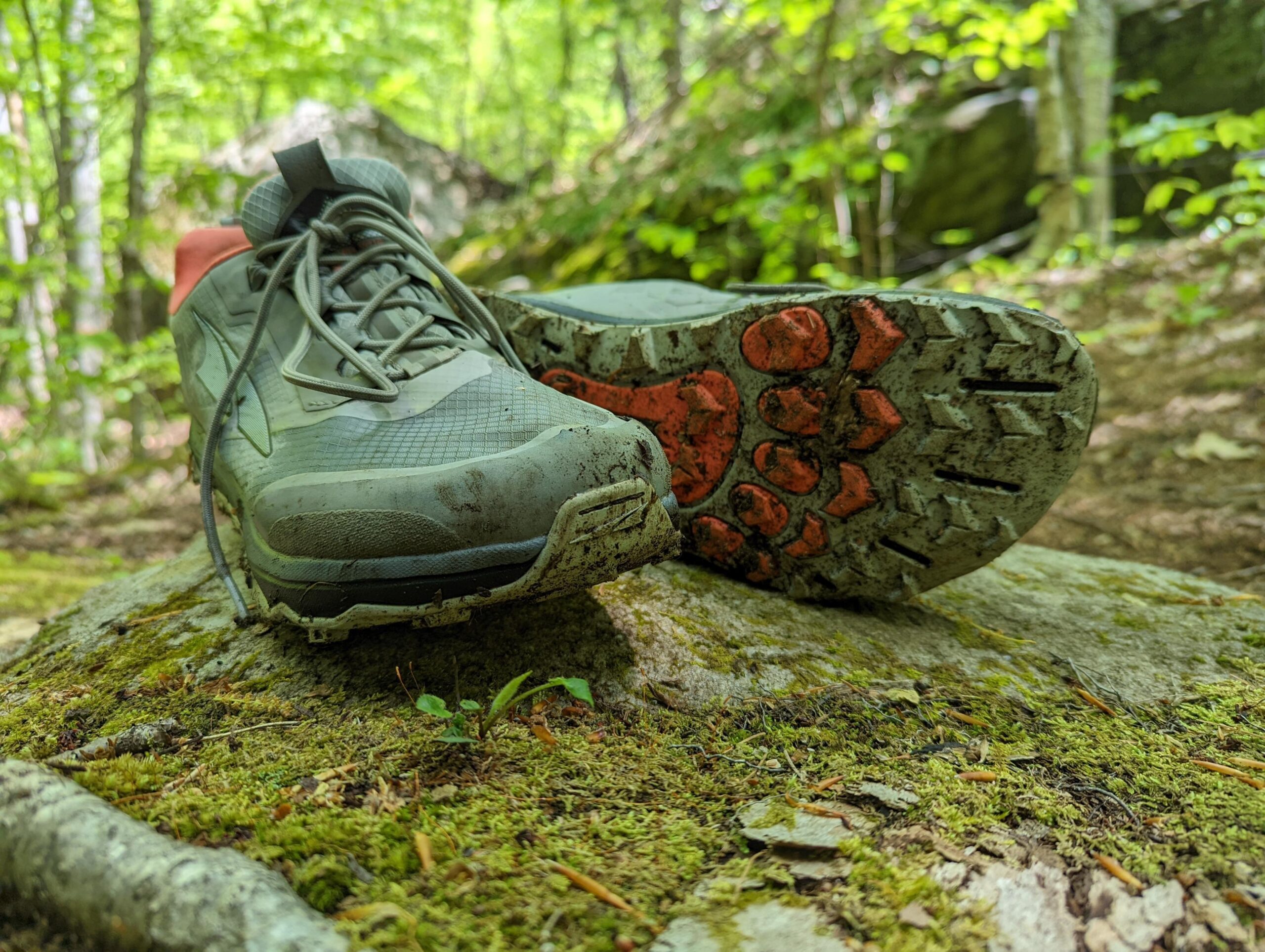 You will get to know me better over time, but it is no secret that I am not an athlete. Can I call myself athletic? I don't think so. Am I an outdoor woman? Absolutely! Even though I don't follow a rigorous training sequence, I still spend a lot of time outside, playing a wide variety of sports. You can guess that "my feel-good place" is undeniably in the forest or in the mountains. So, I was very excited when AllDay offered me the chance to test the Women's Lone Peak All Weather Low from Altra Running. These shoes are designed to play outside, specially for trail running and light hiking. Here is my impression and what I want to share with you about this pair of shoes;
It would be simple to tell you that they are very comfortable. But how do they stand out from other shoes? For many reasons. First of all, the Lone Peak All Weather low are designed to be weather resistant. It should be noted that they are not waterproof. However, the overall design of this shoe allows you to enjoy it year-round and keep your feet dry. Having received them in early spring, I was able to test them in wet, muddy and sometimes snowy trails. My feet have never been wet after my runs. Despite their water-resistant design, I find them quite breathable. On my recent trip to Rumney, New Hampshire, the temperature was particularly hot and humid, a good 34˚Celcius. I wore my Lone Peaks all day on the trails to the climbing walls and even with the heat, my feet didn't overheat.
Second, I find that the MaxTrac™ sole provides nice traction on the ground, especially on hills. Plus, the orange design that you seen on the sole is the TrailClaw™ system. These canted lugs are placed beneath the metatarsals to provide added traction underfoot. In my opinion, the rubber is strong enough to be resistant in the long term, but just soft enough to make it grippy.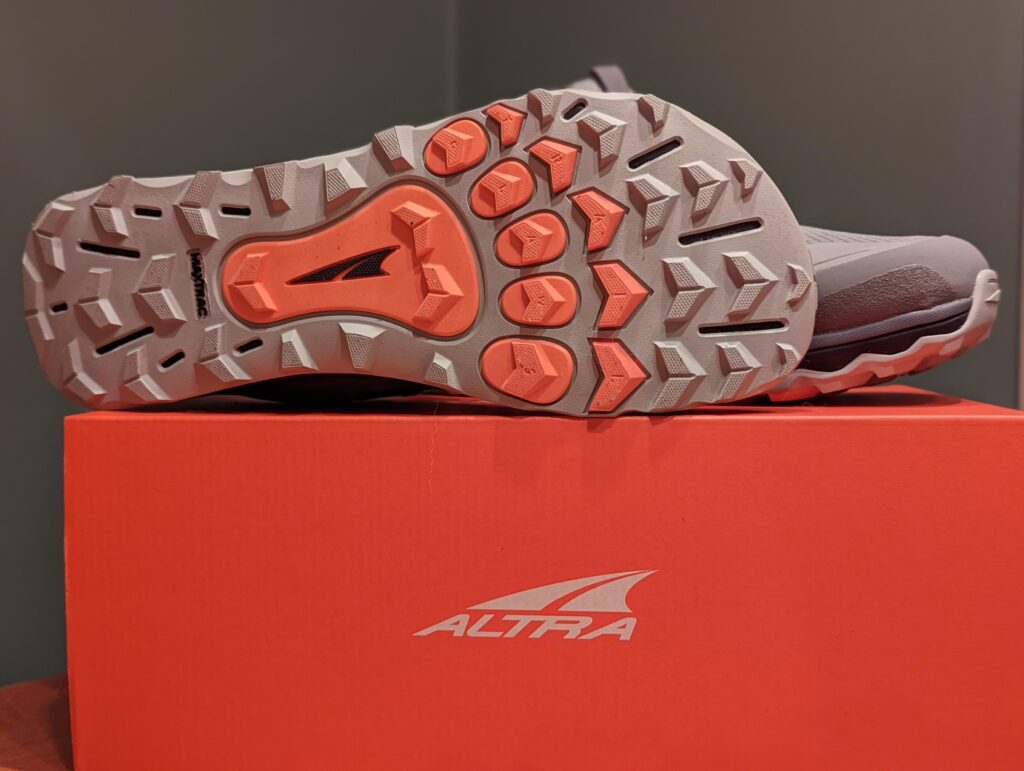 Moreover, the Balanced Cushioning™ platform encouraging better alignment and better form. When you look at the shoe from the side, you can see that it is rather flat. That is to say, the heel and the front part of the foot seem to be at equal distance from the ground. I must admit that the feeling is interesting and I feel like my feet are solid in these shoes. Also, I have a bad tendency to turn my ankles on the trail. This has not happened yet with my Lone Peak. I feel they are very well balanced
To conclude, one of the most striking things about these shoes is The FootShape™ Fit. At Altra Running, they offer three types of fits: The Original, the Standard and the Slim. My Lone Peak ALL-WTHR low are the Original FootShape™ fit. On their website, they describe the Original fit as the "roomiest" of their 3 options. From the very first time I tried them; this is what I noticed right away. They are pretty wide in the front. I am naturally tall and wide from head to toe. I regularly have to buy men's shoes because the equivalent women's model is often too small and too tight. This is not the case with my Lone Peak ALL-WTHR, as they fit my feet perfectly! However, if you are the type of person who has small and narrow feet, I am not sure that this is the best model for you. Be sure to check out the FootShape™ fit on their website if you ever want to order a pair of their shoes. So far, I am more than satisfied with their product. They come in 3 different colors; Dusty Olive, Gray/Orange (mine) or Black/Blue. I like mine, but I must admit that the Dusty Olive looks pretty cool too!
You can have more information about Altra here: