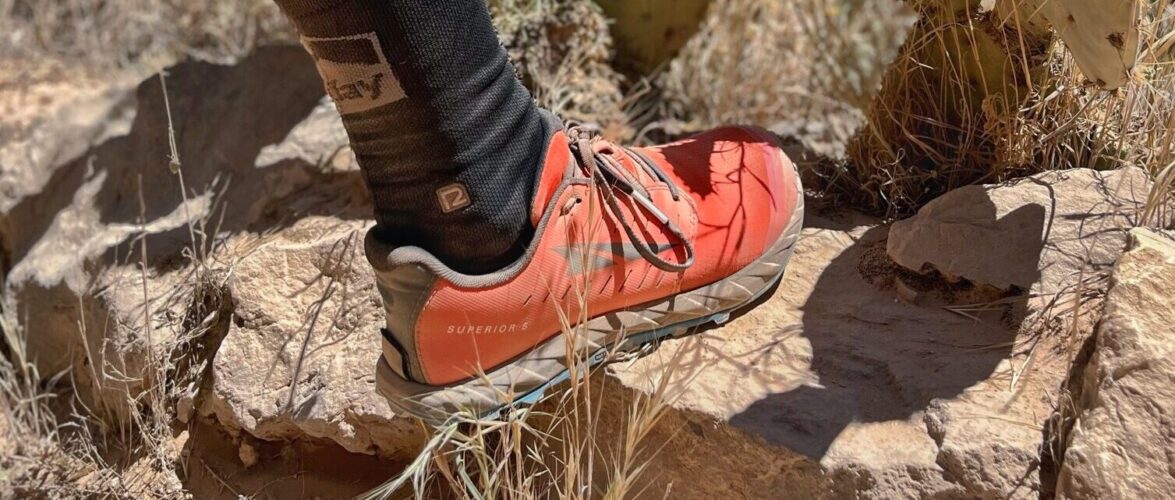 For me, finding shoes that fit well has always been a struggle since I have a wide forefoot. Most of my running shoes end up ripped on the side. For this reason (and to improve my running and reduce my risk of injury as well), I have switched to "minimalist" shoes for two years now. An essential criterion of "minimalist" shoes is the absence of a difference in height between the heel and the forefoot (zero drop). Normally, in running shoes, the heel will be 4 to 12 mm higher than the forefoot to reduce the load on the foot and calf. However, many argue that this increases the risk of injury higher up (e.g., knees, hips, back). Additionally, "minimalist" shoes will respect the normal shape of the foot (wider toe box) to allow the toes the necessary space to spread out and absorb the landing. Other features, such as lighter weight and lower cushioning, will also make shoes more "minimalist".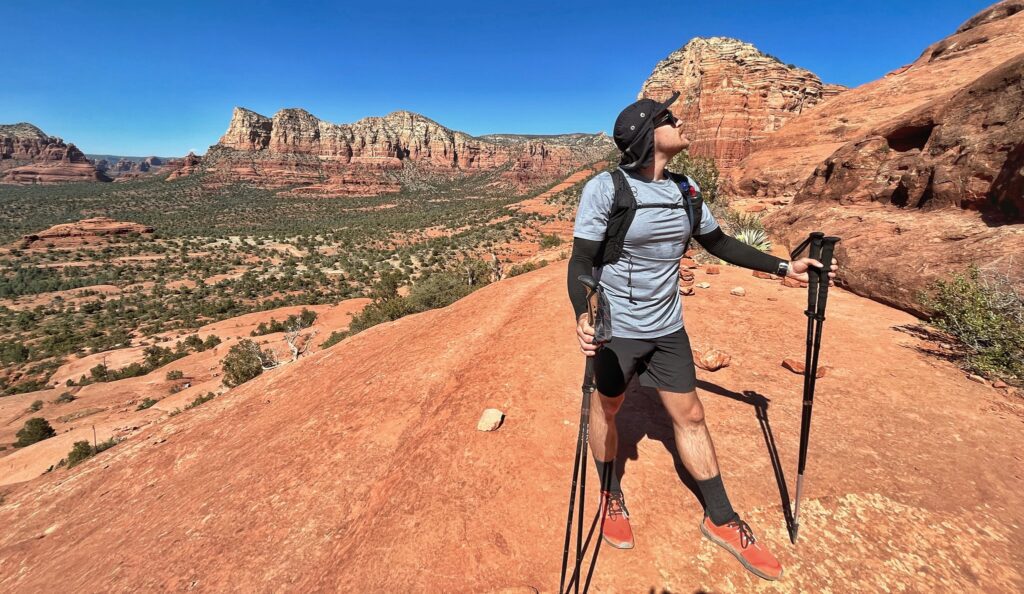 Altra is a trail and road running shoes brand based in the United States that has been around since 2011. The two founders had the goal of making shoes that allow a natural gait, and it is truly what makes Altra shoes different than most brands. First, Altra shoes offer Balanced Cushioning™ with zero heel-to-toe drop. Second, they have a FootShape™ toe box, which respects the natural shape of your foot and offers a large toe box. I've been running for two years with very "minimalist" shoes (Merrell Trail Glove 5), and I wanted to have shoes that were more comfortable and protective for long runs on rough terrains. In all the well-known brands of trail running and hiking shoes, Altra is the only one to offer zero-drop shoes with a large toe-box. Let's talk about my first experience with this brand, the new Superior 5 in which I put 350 km to date.
Not to make a too drastic change from my previous shoes, I decided to test their lightest trail running shoes, the Superior 5. Normally designed for short and high intensity runs, I find that they are a nice in-between a performance shoe and a comfort shoe. As Altra said, "It's light, it's fast, and it's trail-running-ready". With a stack height of 21 mm, this model is considered "low cushion". In comparison, most trail running shoes will be between 25 and 30 mm. One shoe weigh 8.8 oz / 251 g, what is clearly lighter than the majority of trail running shoes. Despite their "minimalist" profile, they are surprisingly comfortable. For me, the fit is perfect, and I find a good balance between the comfort of a slipper and the responsiveness of a performance shoe. It feels like the shoes were created exactly for my foot. For those who would like more cushioning, Altra offers several other models. The upper is a sandwich mesh vamp with a durable quarter panel overlay that is breathable and quick drying. It's exactly what you need during the hot summer or when you're traveling and want to make sure your shoes are dry the next morning.
The Superior 5 comes with the Altra MaxTrac™ outsole, a multi-directional lug pattern for traction on any terrain, and the Trailclaw™ design, meaning that canted lugs on the outsole are strategically placed beneath the metatarsals to provide added traction underfoot. To keep it simple, let's just say that these shoes are made for rough trails in the forests and in the mountains. Nevertheless, the lugs are not too aggressive or prominent. Thus, they are a good all-terrain shoes option for those who encounter many types of surfaces (including paved roads) during their runs.
Choosing shoes is always difficult. The best advice I can give is to try them on since comfort is the most important thing. Altra is definitely a brand to try, especially for people who find the shoes on the market too narrow and for those who want to return to a more natural gait. The Superior 5 is a very affordable model ($160 CAD) that offers what you need from trail running shoes while remaining very comfortable. I would highly recommend the Superior 5 to those who want a more "minimalist" shoe without compromising comfort and protection. For more cushioning or stability, Altra offers several other models, and they also have a large selection of road shoes.
You can have more information about Altra here: