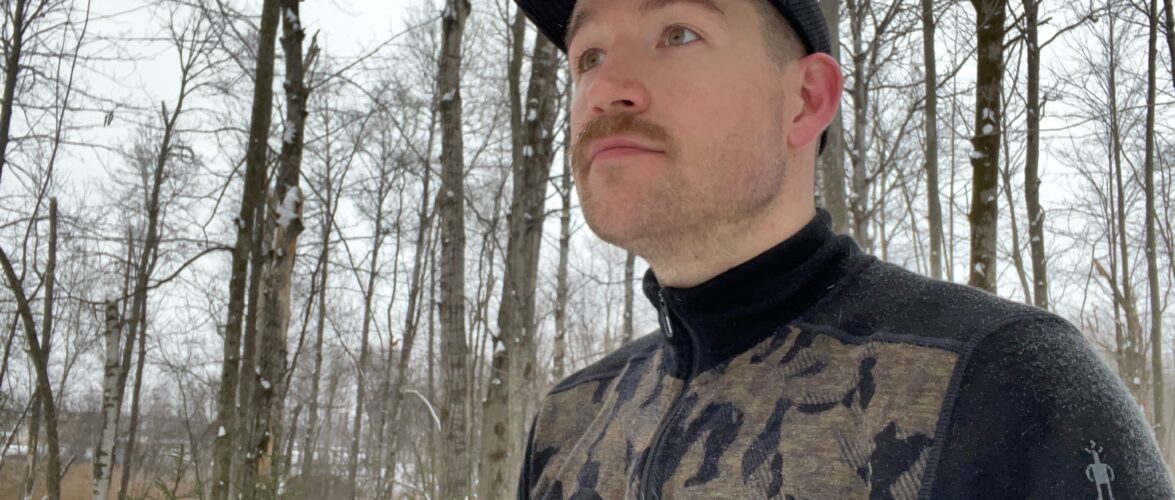 Smartwool is a company established in Colorado, USA since 1994. The company is well known for its colorful merino socks, but their merino clothing selection is much larger. In fact, this brand offers clothes stylish enough for everyday life and, at the same time, suitable for outdoor activities. I tried one of their baselayer during around 2 months for about 200 km of running in winter conditions ranging from -5 to -20 °C (23 to -4 °F). Here are my impressions:
Pattern ¼ Zip (military olive camo and black, medium) is their heaviest 100% merino wool baselayer top. To understand the product, you must know that Smartwool offers 3 thicknesses of merino wool: 150 g/m2, 200 g/m2 and 250g/m2. The higher the number, the heavier the fabric and the warmer it is. A 250g/m2 is ideal as a single layer in cold fall, winter, and spring weather or as a baselayer in very cold winter weather. This model offers a tight fit (but not too much), a ¼ zipper that can be useful to evacuate heat, a high collar that protects the neck and a design that breaks the monotony. For me, the top was comfortable at -5 °C with a very light windproof jacket and down to -20 °C with a lightly insulated jacket. I haven't tried it, but I think it would be very comfortable at 0 to 5 °C as a single layer. I've been a big fan of merino wool for a few years now and, again, I can confirm that if properly hung at room temperature, this top will dry in less than 24 hours.
Bottom (black, medium) is their heaviest and warmest fabric that matches the 250 baselayer top. Nothing fancy here, a uniform bottom with a fly (this can be very useful) and a wide elastic band that holds firmly in place. I wore this bottom at -5 to -10 °C as a single layer and I doubled it with a pair of shorts and ski/compression socks that go up to the knees for -15 °C. In coldest condition, the bottom must be used as a baselayer underneath a second layer.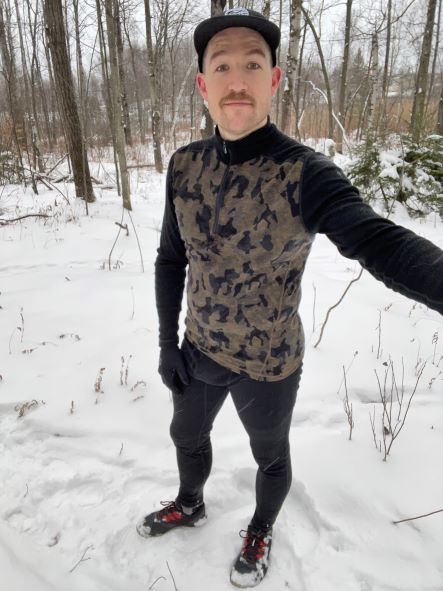 In conclusion
The Smartwool Merino 250 Baselayers is a safe bet for Canadian winters. Some may find the 250 baselayer too warm and may prefer a 200 baselayer. That was my opinion before I tried the 250. What I like about a warmer fabric like this one is that I can wear my baselayer as a single layer in "not too cold" weather, kind of like a legging. It's really a matter of preference, but the thermoregulation and breathability of merino wool make it a very versatile fabric. All winter outdoor enthusiasts should have a merino baselayer. It is the kind of clothing that you will wear for every purpose.
You can have more information about Smartwool here: