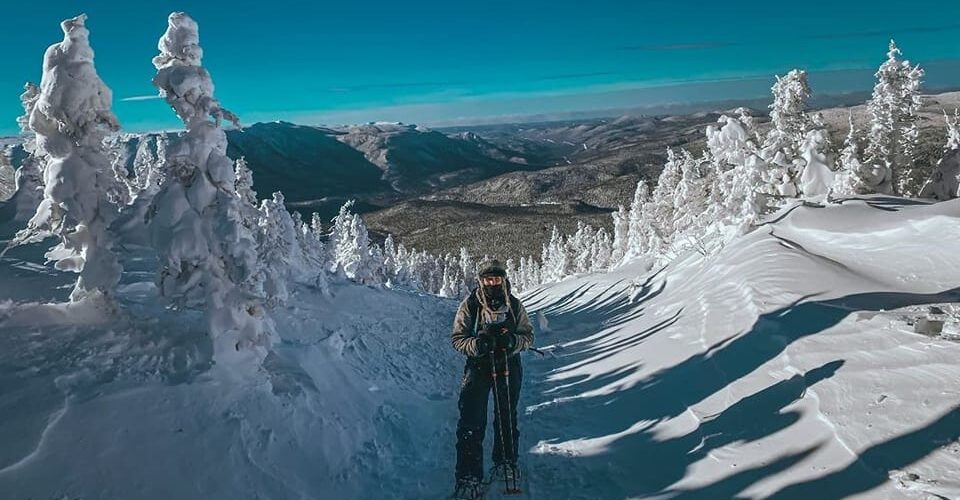 It's not complicated to choose a pair with GV Snowshoes, just go to their website, click on the link ''put on the right snowshoes'' and fill in the 3 required steps: gender, weight, use, and voila! For my part, I tested the active mountain spin model, a model that provides a lot of durability and fun. To do this, I used them in the Gaspesie region to be able to put them to the test where there are many positive and negative elevations.
Specifications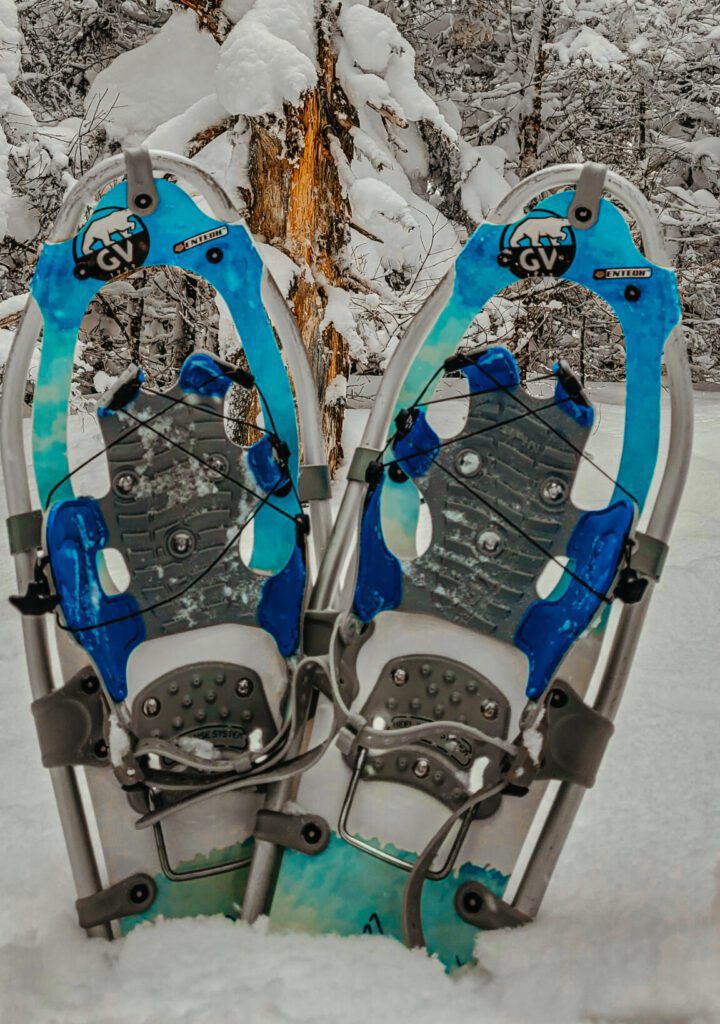 In the mountains, on the flat or in the backcountry, it is important to have a resistant model of with good flotation. The Active mountain spin offers a lightweight aluminum Aerolite frame and includes Entech technology that allows for greater lightness and can withstand a temperature of -50 degrees. Most of the time on the models that I have used in the past, the snow stuck and accumulated on the bottom of my foot, but with the Active mountain spin I didn't have this problem with the crampons which are located under the front of the foot and under the heel.
Comfort and fit
I have never felt so good and confident on a snowshoe adventure since the day I put these on my feet. The Active mountain spin offers a slender shape allowing for a more natural gait for women. Sometimes people complain about pressures or some discomfort due to the attachment system but with the Active mountain Spin, we don't have this problem. The fixations spin offer a simple and effective adjustment, light and comfortable. This concept created by Northwave, is designed to fit any model or size of boots. I do a lot of backcountry with my board on my backpack and my snowboard boots and it's a perfect match with this system. The rear strap adjustment is easy with the CLICK buckle. The lace is made out of Dyneema Plus Polyester which is very resistant to abrasion. In addition, the model offers an energy saver soft, a swivel bar that I call the heel helper when it's steeper. Personally I find that bar a little bit too stiff so I have to be a little more patient when I want to put them to work but maybe it's going to change with time.
Flotation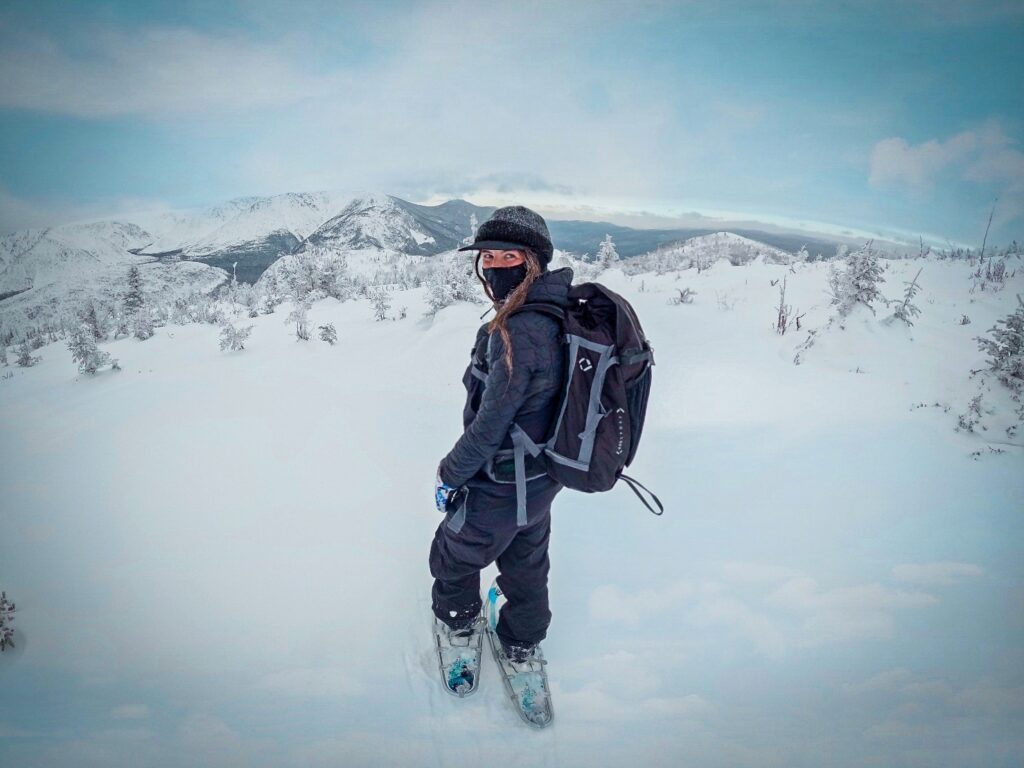 The geometry of the Active mountain spin provides excellent flotation. But it is important to choose the right dimensions for a more favorable experience. The right snowshoes length varies depending on weight and type of terrain. On the trails that are more used, the ground tends to be more compact so I use my boots with crampons at this time. However, if the trails are less busy, it's necessary to bring a tool that will allow us to have better flotation to avoid sinking to the hip (I speak from experience haha). The Active mountain spin is available in 4 sizes (8×21, 8×24, 8×27 and 9×29). For my part, I opted for 9×29 and I am not disappointed with my choice, even on the busiest trails, the snowshoes are really not bulky contrary to what I might have thought.
The official size chart for this model:

In conclusion
I have tried more than one pair of snowshoes over the years and I'm very honored to be able to test a Quebec product and be able to give you a review. Good quality snowshoes offered at a very reasonable price. I can't wait to go on an adventure again with them!
You can have more information about Gv snowshoes here: