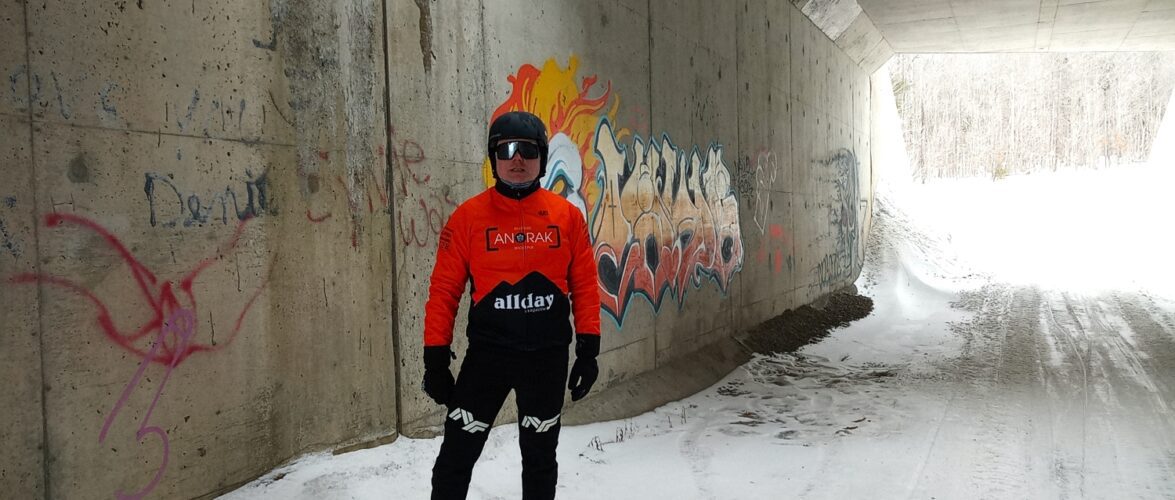 For a while I wanted to test a pants that was more fat bike or winter biking specific and saw that NF just released the heavyweight pants. That is when I decided to reach out to them.
About
NF is a small, family-owned business that develops and manufactures the majority of its products in Vancouver, B.C.
Their goal upon inception was to build a healthy (not big) enough business to survive many generations, while also producing a sustainable, responsible product for those requiring new MTB gear.
They will never pursue perpetual growth; It's greedy, unethical, and leads to the destruction of our planet and society. We're here to take responsibility for the entire functional life of our garments by repairing, recovering or recycling used and destroyed NF products. We take as much pride in "rebuilt" garments as we do new ones.
In a time where brands come and go, our commitment is to provide meaningful products and services to our community for decades to come. We strive for a lifelong relationship with our supporters ensuring they're shown the respect they deserve for spending hard-earned money on our products.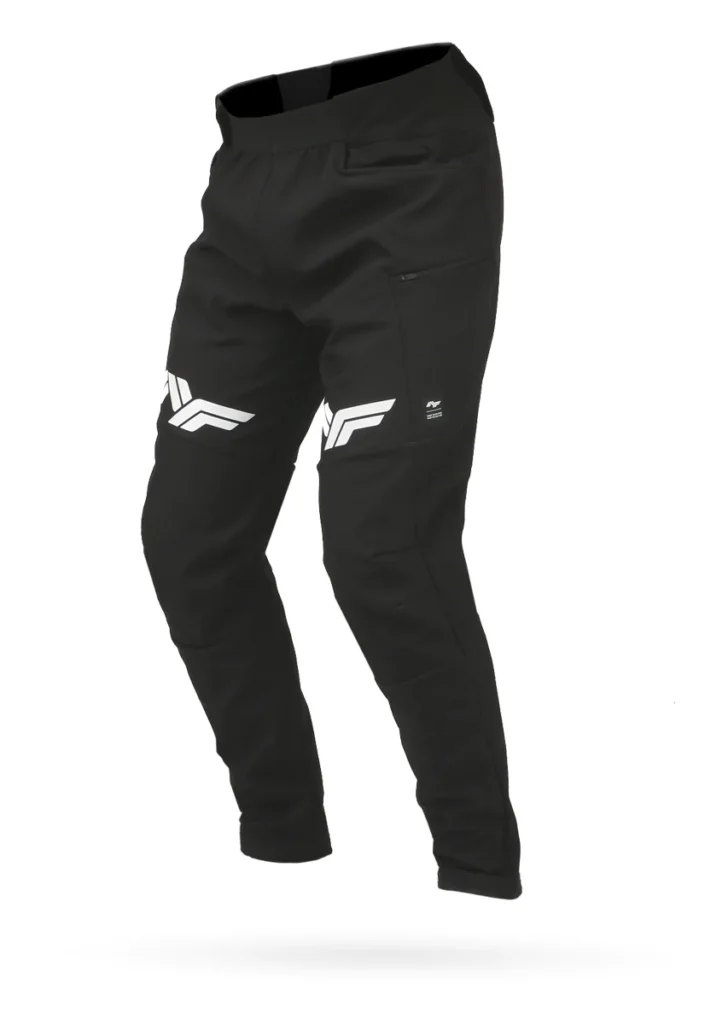 They are made of a soft shell DWR outer layer with a polar fleece insulated inside. It has 2 flat top-loading hand pockets and two side phone pockets with YKK No.3 semi-locking zips, their signature no-fly zone waistband and tapered lower leg for a great fit.
REPREVE® fabric is produced with post consumer plastic bottles . 33 post consumer bottles were diverted from the waste stream in the making of these pants.
Testing
I got these pants pretty early in the fat biking season and I must admit that they are comfy! I feel like I am wearing pajamas while riding. With a base layer and these pants, I was able to test them until – 20 celsius since our winter is not really cold this year (so far) and the heavyweight pants were super warm, windproof and mud/water resistant.
The side pockets can fit my Samsung Galaxy phone and still has room for bars. As for the no-fly zone waistband, what a fantastic idea and it is super comfortable too! The tapered lower leg is perfect to fit in my boots and keep the heat inside.
It is important to mention that they are made in Canada and for me it is important. They are well designed and constructed and do what it needs to do. You can also customize your logo colors on their website and it gives an edge versus the competition. For a price of 249.00$ cad, it is a great buy and encourages you to give them a try.
You can have more information about NF here: