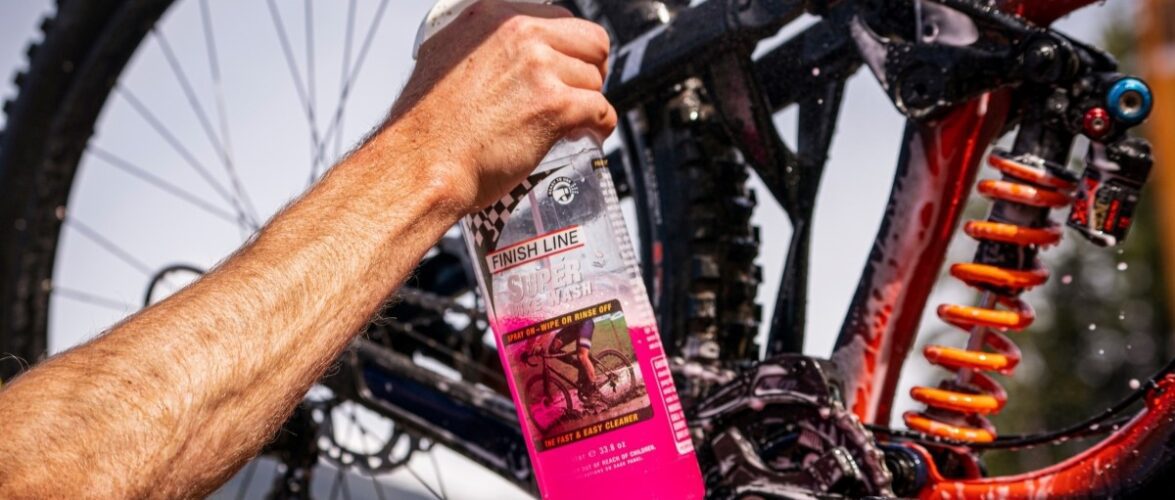 When Finish Line asked me to review their Pro Care bucket kit 6.0 I could not be more excited to do so and I was wondering if it was a great bang for the buck.
About Finish Line
"Develop premium quality and performance-enhancing bicycle lubricants. Formulate them with ingredients that respect the environment. Market them honestly. Price them fairly."
This was the mission statement upon which Finish Line® was launched and the one that continues to guide Finish Line today. Back in 1988, the availability of technically advanced bicycle lubricants that enhanced the performance of sophisticated multi-geared drivetrains was extremely limited. Household lubricants simply did not address the lubrication requirements that were specific to bicycles and the wide range of conditions in which they were used. In March of 1988 Henry (Hank) Krause, fresh out of the ranks of Mobil Corporation, founded Finish Line Technologies, Inc.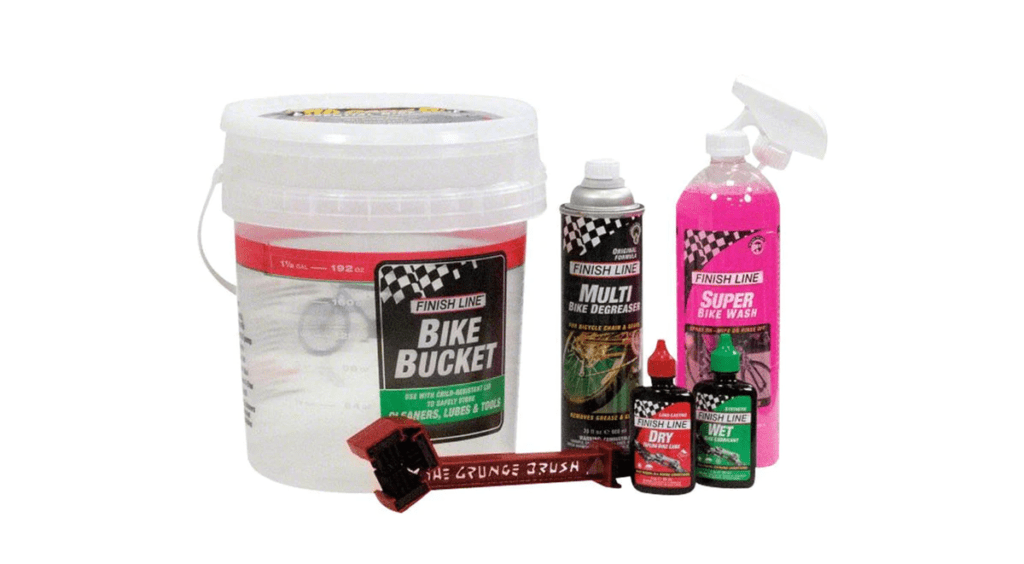 2oz WET Lube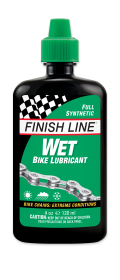 I have used this lube for a long time and I like it for off roading like mountain biking or fat biking. The only issue I can see for some people is that it needs to be sketchy if you have not properly wipe the excess to reduce dirt attraction.
2oz DRY Lube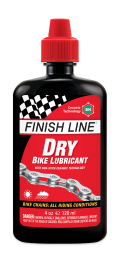 It is by far my favorite of the line. Since I am gravel biking in a different environment, the dry lube always delivers. The dry lube is now formulated with high performing nano-ceramic boron nitride. This Non-Stick Ceramic Technology is 100% fluoro-free, sets up with a dry 'wax-like' film, attracts less dirt and grime, and delivers a low coefficient of friction over long re-lubrication intervals.
1 Liter Super Bike Wash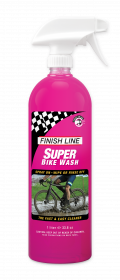 What a great product when your bike is dirty and you are in a hurry.Super Bike Wash™ uses state of the art, eco-friendly cleaning agents that work together to create a high speed cleaning system. Super Bike Wash™ is non-toxic and meets the highest readily biodegradable standards.
Super Bike Wash™ can be used two ways: spray on and wipe off, or spray on and hose off. It is strong enough to remove surface grime off the drivetrain and safe enough to remove all the grime that builds up on the frame, saddle, brakes, and handlebar tape. Safe for carbon fiber, titanium, aluminum, steel, and clear coat.
Grunge Brush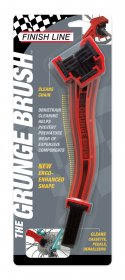 What a great brush to scrub your components in an effective way and save time. Scrub the chain with the horseshoe shaped bristles at one end of The Grunge Brush™ to clean all four sides of the chain. Use the long bristles on the other end of the brush to clean components like sprockets, derailleurs, cranksets, brakes and pedals.
20oz Ecotech bike Degreaser

A great product that does the job flawlessly. A must have in any cleaning kits. EcoTech Bike Degreaser features 100% active (no water) biodegradable degreasing solvents, so bicycle chains and gears are cleaned more quickly, and often without a need for a water rinse. Less time cleaning means more time riding! Powerful soy-extracted solvents break down grease, grime, and stubborn soils with amazing ease and will biodegrade rapidly when they get in the environment.
In conclusion
For 85$ the Finish line pro care 6.0 bucket is a great value for 85$ cad and I recommend it.
You can have more information about Finish Line here: