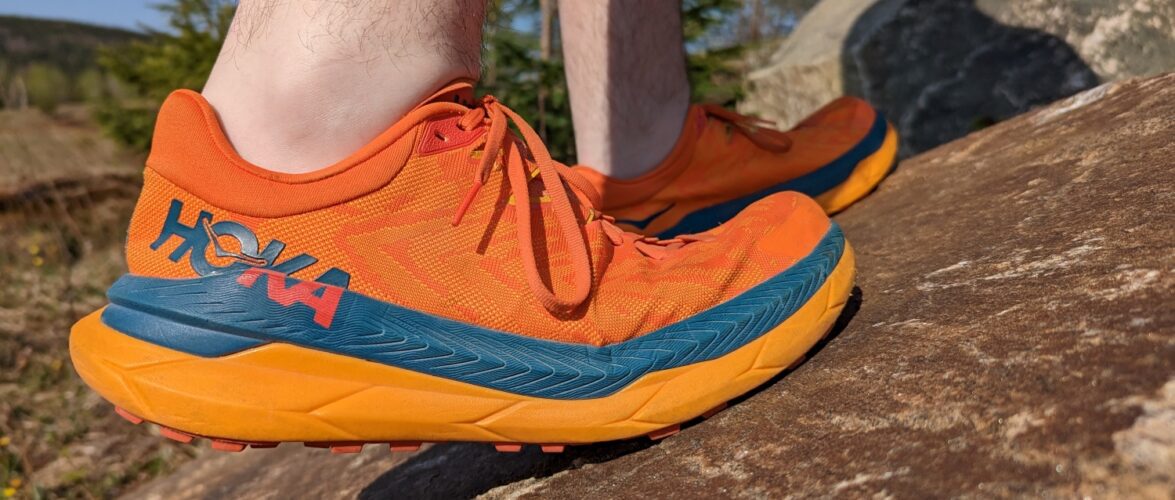 I recently had the opportunity to test trail shoes from the famous HOKA brand. Those shoes you see more and more in stores, the colorful ones with the oversized soles. Here's what I observe about those famous shoes;
ABOUT HOKA
First, let's talk about this company. The HOKA brand, an American company with French origins, has grown rapidly in recent years. It is gaining a lot of popularity in the running community. The company is recognized for its thick soles and cushioning technology that offers a light and stable feel. HOKA is committed to sustainability and environmental responsibility by adopting eco-friendly manufacturing practices and using recycled materials whenever possible.
HOKA shoes are equally popular with people with joint or knee problems, as they reduce the impact on the joints. Experiencing some joint problems as well as premature arthritis, I can confirm that HOKA shoes offer me incredible support in my running-related activities.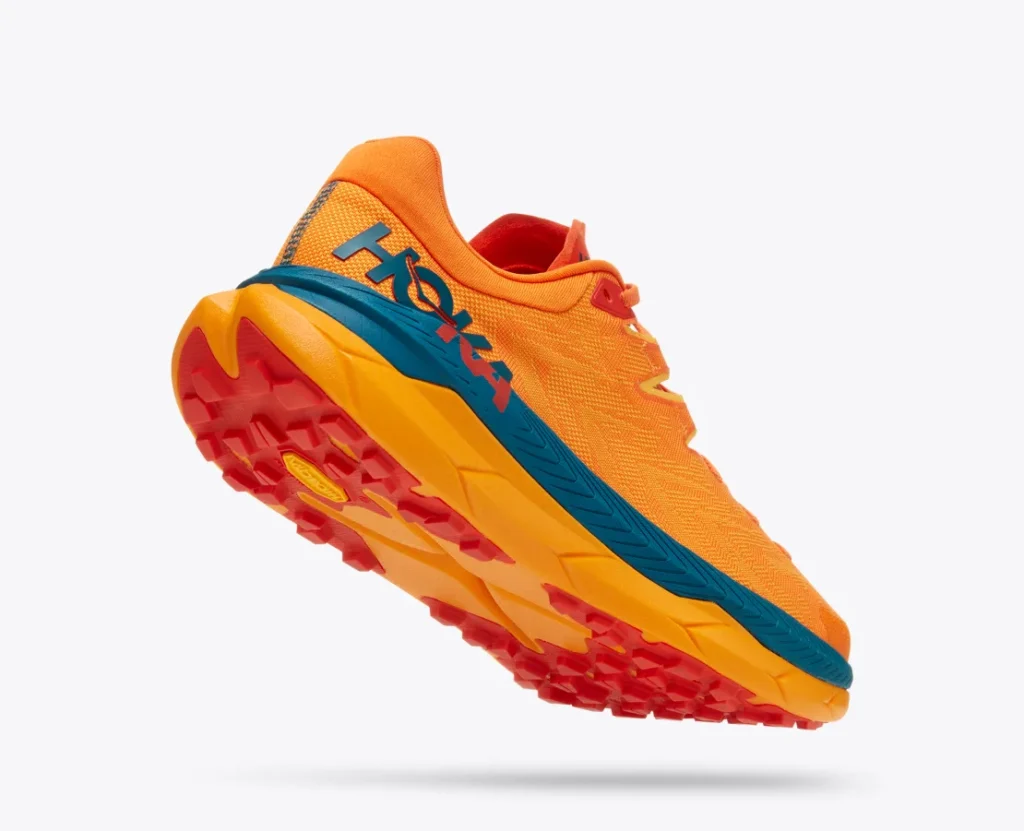 Shoes with oversized soles were born for a specific purpose. At the outset, HOKA's designers aimed to develop a shoe that would be comfortable and safe, yet offer more speed on the descent. Some say that the founders derived their inspiration directly from wide skis in freeride skiing and fat tires in downhill mountain biking. The aim over here was to reproduce the sensations of a fantastic descent, but this time for running.
Tecton X has a particularly high sole, but also another unique feature. They are the first HOKA trail shoe to incorporate parallel carbon fiber propulsion plates. These parallel carbon fiber plates are inspired by the Earth's tectonic plates. Hence the name Tecton X. On my first try with these shoes, I could feel the propulsion effect. It's like a bouncing sensation, propelling you forward. I take part in an outdoor cardio group and sometimes we have to do sprints. Every time I make a sprint, I feel like I've got rockets in my feet. They're really built for speed!
Ideal for trail running and even competition, these shoes feature a Mega-Grip's Vibram sole. Studs are approximately 4 mm thick. On my trail outings, I found them to offer a great grip on varied terrain. In addition, inside the ProFlyX midsole, there are two layers: a layer of light, reactive foam and a layer of ultra-soft foam. They're so comfortable that I wear them around the house all the time. Even better than slippers!
The outer finish is made of jacquard technical mesh, for breathability and comfort. And the lacing is flat and made from recycled polyester. What I appreciate in a good pair of shoes is when I don't have to retie my lacings 50 times during an activity. The lacings on my Tecton X hold up well.
IN CONCLUSION
The Tecton X definitely won't be the last pair of HOKA shoes I'll be wearing. Quality, comfort, innovation, HOKA has set itself apart from the rest. They offer a vast range of interesting products. I'm thoroughly satisfied with the pair I own, and I highly recommend them. Prices are around $225 USD for the Tecton X.
You can have more information Hoka here: