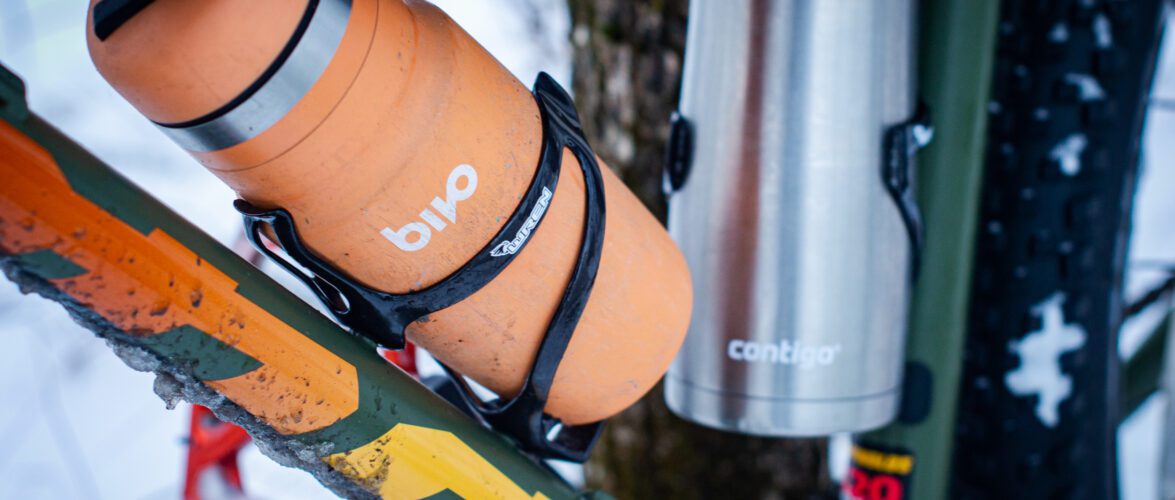 I am always looking for a better, grippier, and tougher cage which would keep me from losing critical hydration on bigger remote rides and events. When I'm in a self-supported event I can't afford to lose a bottle. I also was looking for something that was sideloading so it wouldn't interfere with my half frame bag while trying to get the bottle out. I had heard that the Wren Side Load Carbon Cages were designed to grip bottles snuggly but I wondered if they'd be rugged enough to stand up to a real off-road beating, even in the winter?
Installation
Installation was a bit awkward (for a water bottle cage). The included stainless-steel bolts clamp down into rubber bottle grabbers, which I wasn't sure were part of the design or the packaging. After a quick search I found out they were indeed a part of the design. When tightening the screws, they tend to spin the rubber grabbers. I just had to be sure to slowly turn while holding the grabbers. I also had to be certain that I wasn't screwing down too hard or the grabber would just squeeze out. It was a gentle operation, but it all worked out well in the end and they tightened down rock solid. I soon found out that the rubber grabbers actually help hold the bottle in the cage, acting to absorb some shock instead of bouncing around and losing its grip. After taking them outside you really see how the slick carbon finish really pops.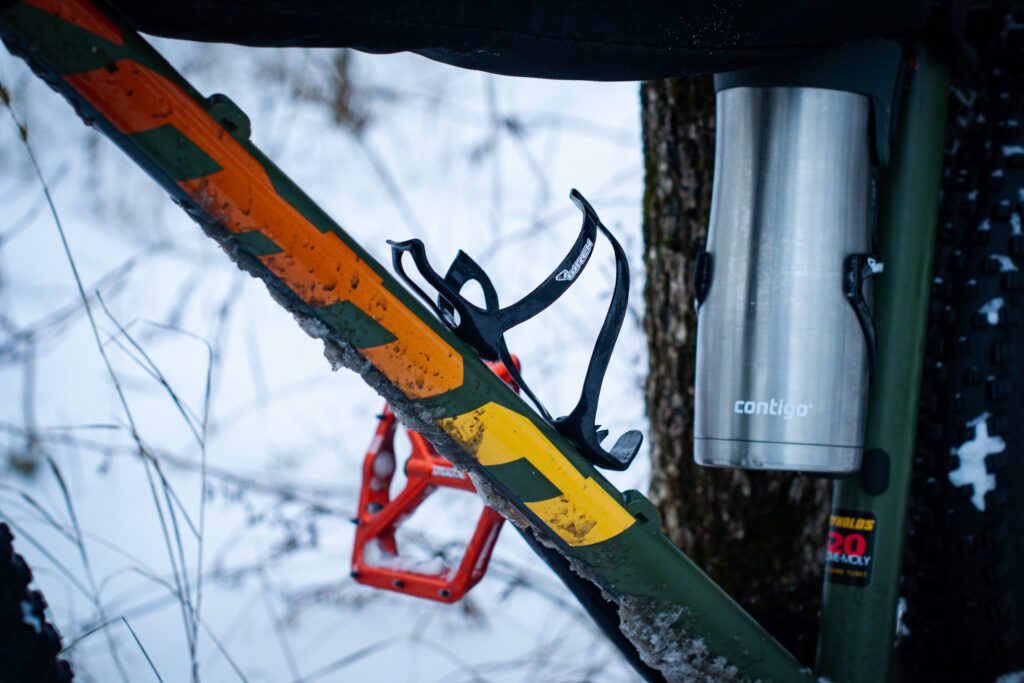 The fit
Speaking of how the bottles fit, I tried every bottle I could find at home for size, both hard aluminum and soft plastic bottles. The light woven, aircraft-grade carbon fiber frame, at a weight of 18g, is surprisingly stiff and held everything snuggly.
Terrain testing
I took the cages through some really rough terrain, making sure to hit every obstruction to see how they fared with the bouncing. The full and empty bottles constantly stayed put, never shifting or rattling around. Plus, it was so much easier getting bottles in and out (on the right side) with my frame bag. I could concentrate on the trail instead looking down at a jammed bottle. Transitions in and out of the cages were so much smoother. Even on longer multi-day rides I had confidence in these cages to keep the bottles safe.
In conclusion
Overall, I would recommend these side loading bottle cages from Wren if you are looking to save some weight, and have a bombproof system to keep your bottles secure, especially if you run a half frame bag. At the midrange price of $26 USD these would be a great investment for your next bikepacking or gravel event to keep your bottles where they should be and not lost along the trail.
You can have more information about Wren sports here: