I already told you about Cotopaxi in my previous review of the Teca windbreaker. This company, based in Salt Lake City, has made its reputation by making outdoor gear using left-over fabric from other companies' larger production. This very ecological production method has also allowed them to stand out with products that display constantly changing color combinations. Like they said, "Every (Re)Purpose™ product [like the Batac] keeps fabric out of the landfill and puts it in the hands of thoughtful adventurers like you". This is part of the reason why I was proud to bring the Batac 16L daypack during my last trip to Banff and Lake Louise.
Construction
The Batac 16L daypack is a lightweight (12 oz/340 g) and multipurpose pack perfect for hikes, travel, gym and even school. Indeed, the minimalistic and frameless structure makes it very versatile and allows you to easily stow it inside a larger bag or a suitcase. This daypack is made from left-over fabric but don't be misled, it does not mean that it is cheap! The entire pack is made of durable yet lightweight 75D-210D ripstop nylon shell fabric, which allows good protection against wear and rain (without being waterproof). Also, the shoulder straps are made of ultralight and breathable mesh reinforced with nylon ripstop. In front, their an adjustable sternum strap that can be raised or lowered according to your morphology. Finally, each pack construction offers one-of-a-kind vivid colorway. I didn't have the chance to wear it for many months, but it's easy to see that this pack is built to last!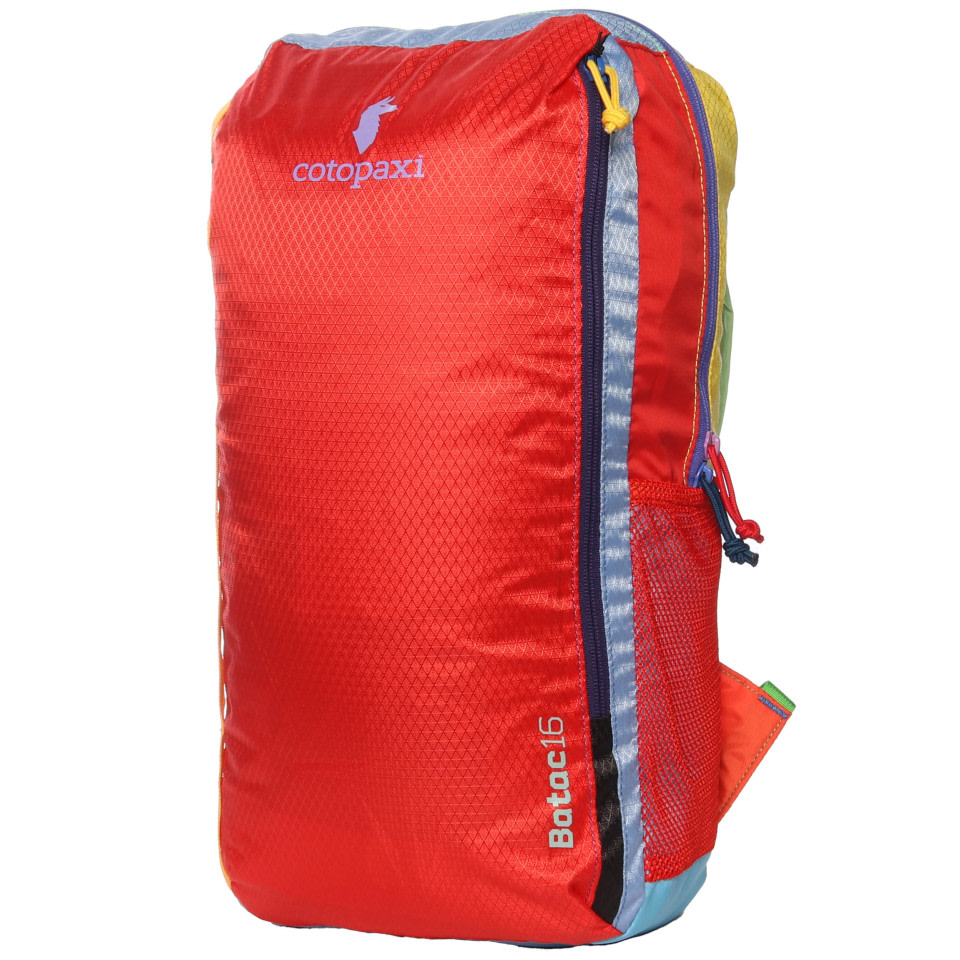 Capacity
The pack overall capacity is 16 liters, and it has two large compartments. The main compartment opens at the top with a double zipper. It includes an internal sleeve divider that allows you to put a water bladder (but there is no hole to put out a tube) and a hanging zipped mesh pocket to put small items (keys, cellphones, bars). The second large compartment is a front pocket laterally zippered with a quick-access phone/camera mesh sleeve. Finally, two mesh side pockets allow you to carry two 750 ml/24 oz bottles (1-liter/32 oz bottle won't fit). To give you an idea, this daypack will easily accommodate 1.5 liters or more of water, lunch, a waterproof jacket, a fleece or insulated jacket, gloves/neckwear/hats, and your other small items.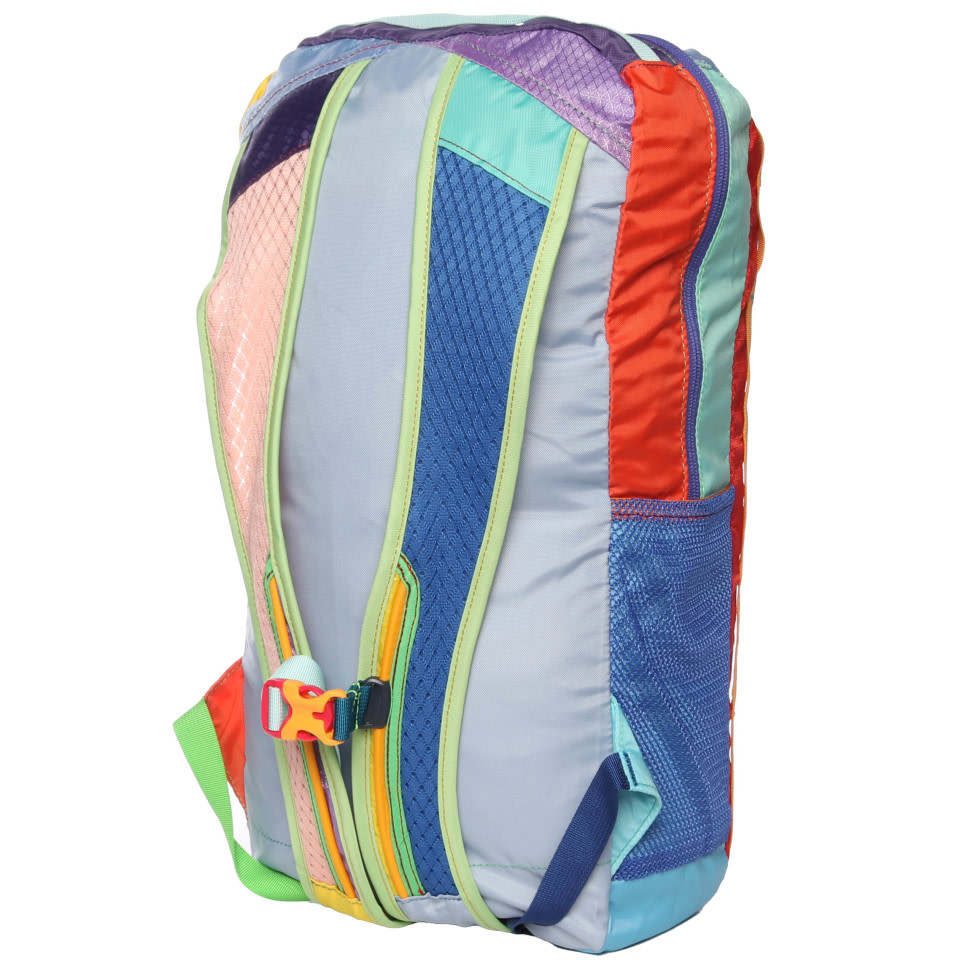 I find it incredible that each Batac assembly is left in the hands of the employees who decide exactly how each one looks. Even more incredible, each pack has its own design, no two are exactly alike. If you order directly on their website, you can even choose the "Surprise Me" color for a lower price. Overall, the Batac is not revolutionary, but it perfectly represents the pack that you always want to have on you. It is also the kind of pack that we can wear with pride and that adds a little something to our pictures.
You can have more information about Cotopaxi here: