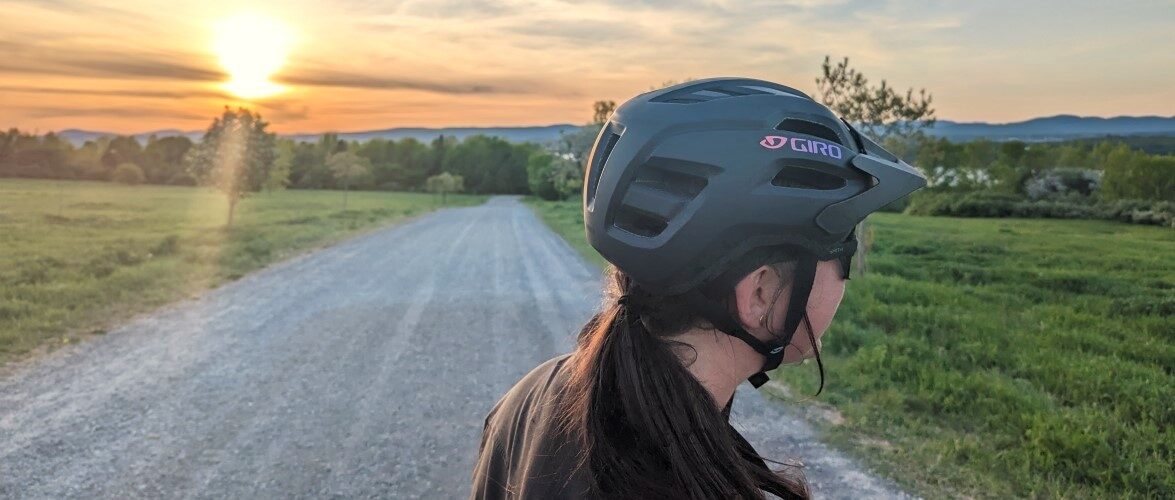 When it comes to cycling today, there are all kinds of styles and ways of dressing. The "cycling" style is definitely becoming a fashion trend. However, one of the essential elements of our ensemble is the helmet, of course! We all agree that, in terms of style, it's not the piece that gives us the greatest advantage. On the other hand, helmets are essential to our safety, and it's inconceivable for me to practice my sports without one. It offers me great protection, whether on paved or gravel roads, or through the forest. Therefore, let me tell you a little about Giro's Women's Fixture MIPS II, which I was lucky to test at the dawn of our favorite season (cycling season, of course).
About GIRO
Headquartered in Scotts Valley California, Giro was founded by Jim Gentes in 1985. For more than 35 years now, soon 40, Giro have been serving the enthusiast riders. Giro said ''they understand that riding is more than just a fleeting hobby or a passing fad. Riding is the best part of a great life, and your equipment deserves attention to the smallest of details.'' They are very meticulous in the design and manufacture of their products. Giro devotes considerable attention to detail, and stands out from the crowd for the nice quality of their products. They will keep innovating and say: ''We'll stop when you stop'' … Which means never!
About the Women's Fixture MIPS II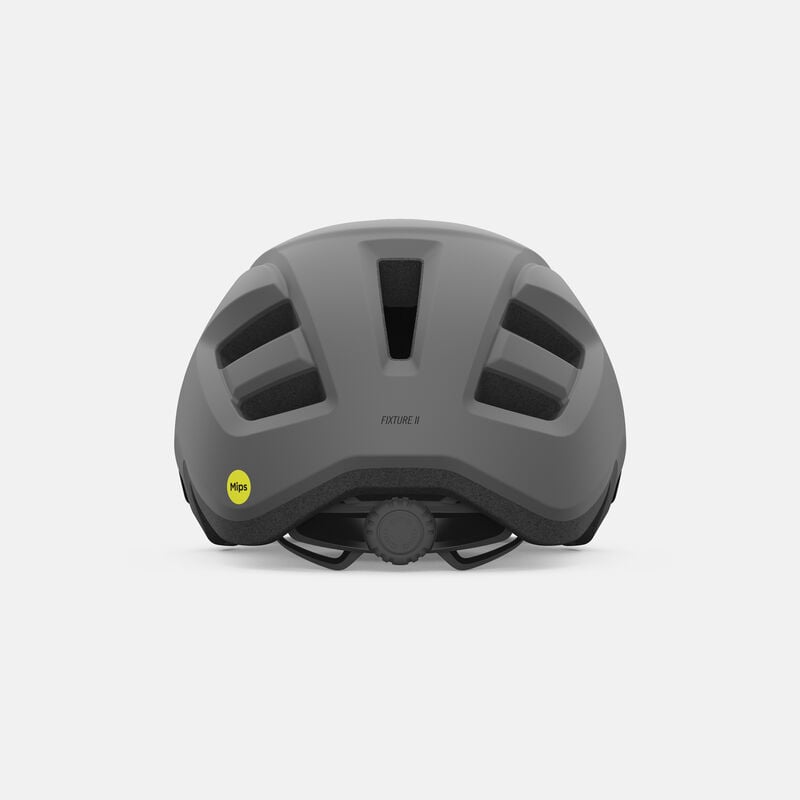 Now let's talk about the helmet. The Fixture MIPS II is considered like a mountain biking style helmet. Personally, I wear it for both mountain biking and gravel biking. Although gravel bikes are remarkably similar in style to road bikes, I much prefer the shape of a mountain bike helmet. But first, the Fixture MIPS is a mountain bike helmet. Here some specification about this helmet:
– Giro integrated the MIPS brain protection system. If you don't know what MIPS means, here it is; Multi-directional Impact Protection System. Its primary function is to reduce the rotational forces caused by certain blows to the head. This technology was developed by neurosurgeons and other scientists. It considerably reduces the impact on your brain caused by oblique blows.
– The in-Mold construction is a fusion process and those helmets are lighter and cooler than the other traditional helmets. It is a combination of a tough polycarbonate outer shell with an impact-absorbing foam liner. It allows a better ventilation system. I can confirm that I found the Fixture MIPS II pretty light and very breathable. I am a person who gets hot more often than not, and I sweat, especially around my head. Naturally, the helmet doesn't stop me getting hot, quite the opposite. But even when the foams inside get wet, it dries pretty rapidly. There is proper ventilation.
– The ROC LOC sport fit system has a 7 centimeters adjustment range. This system is ponytails friendly, which means that you can easily put your ponytail over the adjustment wheel. I found that when I put my hair under the adjustment; it was a bit difficult to adjust the helmet with only one hand. But when I set my hair over the wheel, it's an easy one-handed operation like they said.
– The Women's Fixture MIPS II has the universal fit sizing. It is designed to offer a look that suits as many people as possible. You will easily find the right fit with this helmet. I usually invest a lot of time choosing helmets that fit me well. Selecting the right size and finding a model that looks good on me represents no pleasant task! But on my first try with the Fixture MIPS II, I found it fit properly. I'm not embarrassed to wear it. It's not too massive, not too small, the style is neutral and goes perfectly with my riding outfits.
– And finally, the reflective details on the back of the helmet enhance visibility at nighttime. Therefore, it can be safer when you are on the side of the road, at the end of a fantastic riding day!
To conclude
You can find the Women's Fixture MIPS II in five unique colors (Matte Ano Harbor blue fade, Matte black, Titanium fade, Matte light harbor blue and Matte white.). Mine is Matte Black, with the logo of Giro in the shade of pink and purple. I love this helmet, as much for my outings in the forest as on the gravel. It looks great and offers pretty good protection. It's good quality and meticulously designed. I think Giro offers durability and comfort with this helmet. It is listed at $70 USD.
You can have more information about Giro here: