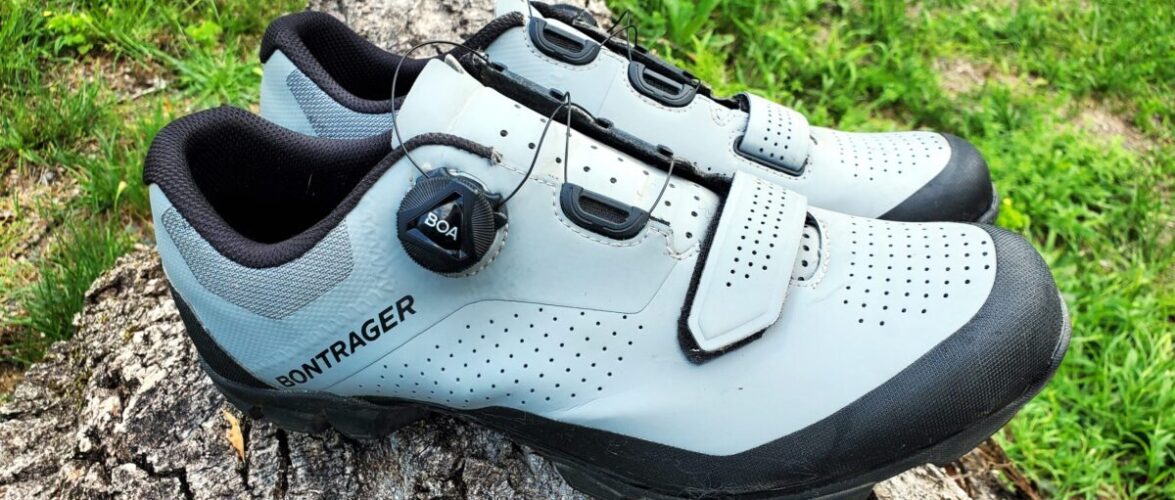 This season we wanted to review different shoes since a lot of people were asking for it.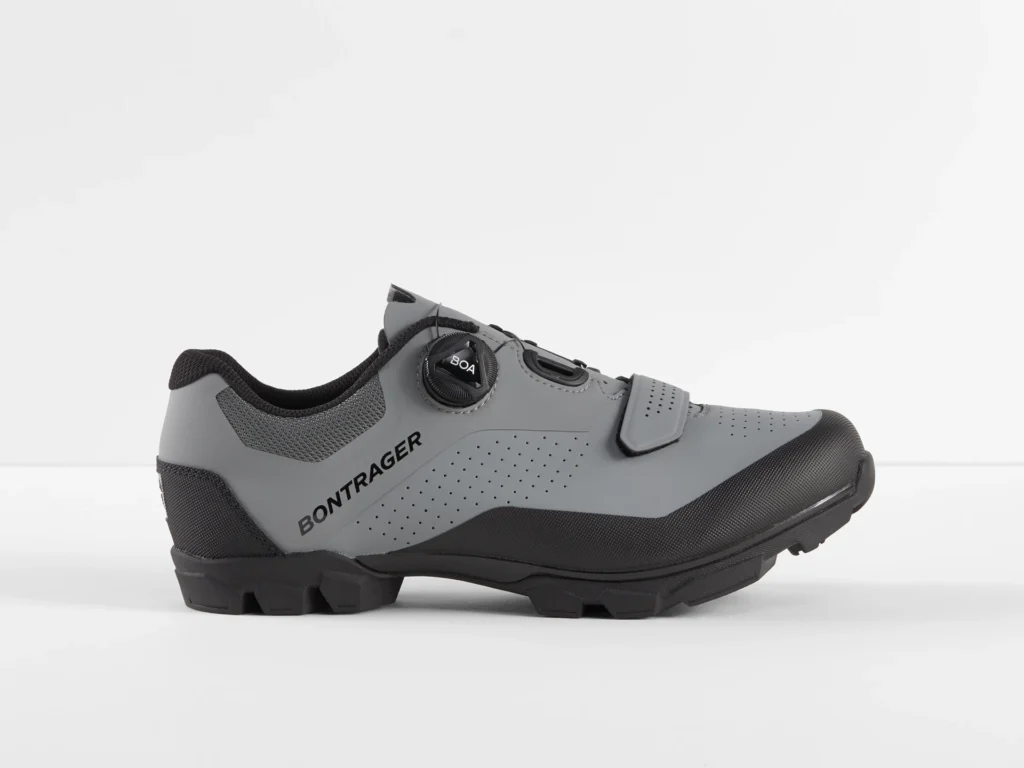 The Bontrager foray is a versatile cycling shoe perfect for trail riding, cyclocross and gravel and it is perfect for me. For this review I decided to test them for gravel biking.
When I received the shoes, the first thing I observed was how sturdy the shoes looked. Over the course of my testing, it really did not disappoint at this level. From heavy rocks to a hard fall, the Foray did not flinch at all. The scuff saver is a great feature that saved my shoes a couple of times.
Equipped with a single BOA® L6 Dial for a precision fit and easy micro-adjustments the Foray did not loosen often like the Garneau Hillibilli. Once in a while I needed to adjust it on the go. The shoes additionally have an adjustable hook and loop strap that provides a second adjustment.
On the sole level, the Bontrager Foray as a nylon composite sole that provides stiff yet walkable performance with a great grip. The power transfer was great without compromising the flexion of the shoes when needed.
The shoe is wide and true to size. I wear size 45 in every shoes I own, and it was the same for the Foray.
After more than 1,000 km with the Bontrager Foray it is my favorite cycling shoes so far. At a price of $224.99, it is a great investment with excellent performance and durability.
You can have more information about Bontrager here: