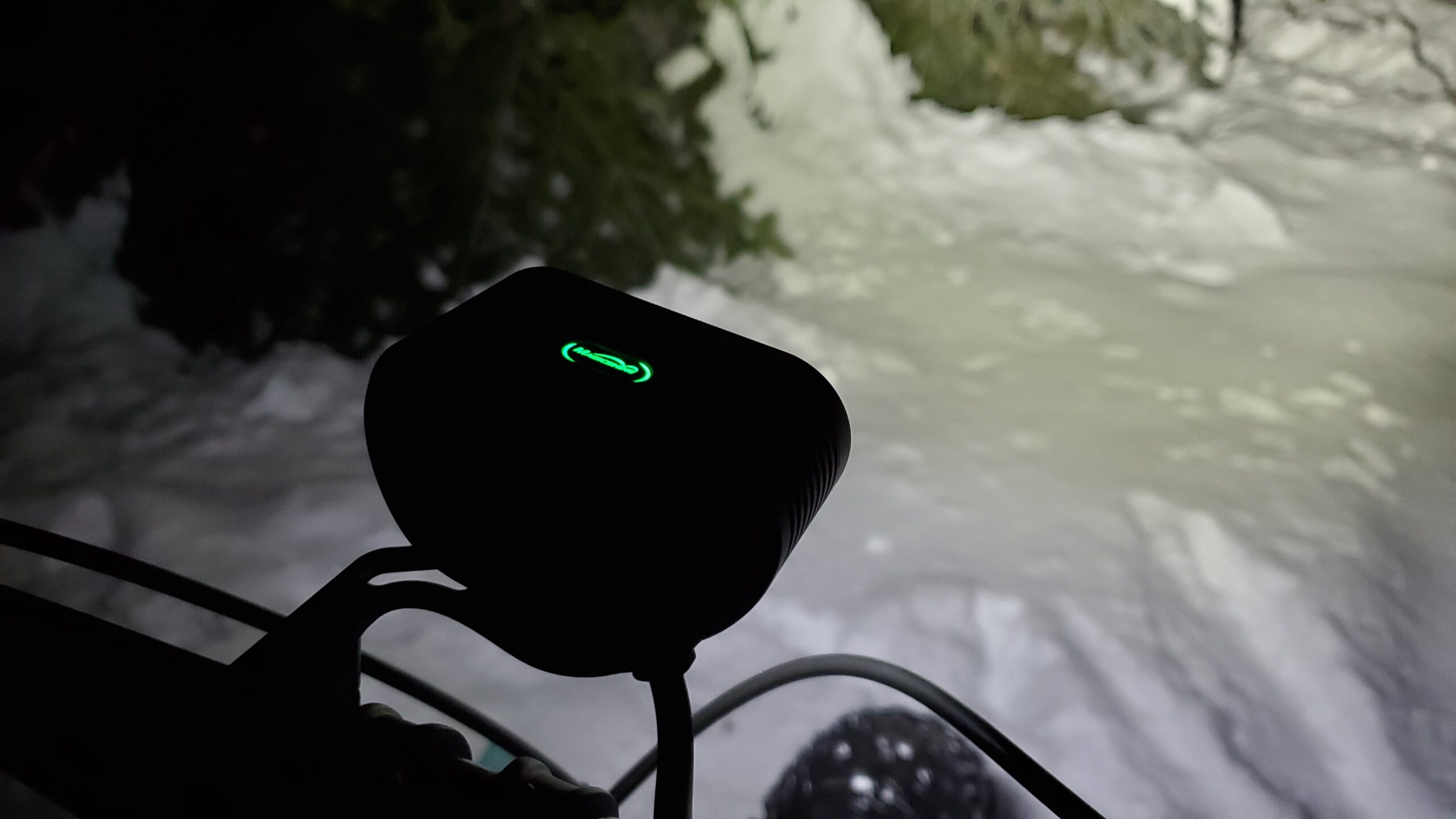 When we talk about bike lighting, there are multiple options and we can lose ourselves easily. On the different Facebook groups which I am a member, the Riorand brand that you can buy off Amazon comes back pretty often. I must admit that I own one too and that I was pleased with it but I was planning to buy a more powerful and better quality light this winter.
Luckily, Magicshine lights Canada contacted me to test their Monteer 6500S Zeus and I accepted with pleasure.
The box was delivered quickly, and it is well packaged. One thing that draw my attention was the Garmin style mount that is compatible with 31.8 or 35 mm handlebars. You can easily remove the light from your bike and leave the mount in place for your next night ride. The battery pack is impressive and a bit heavy but you can properly secure it on your bike frame. There is even a 1-meter extension if you want to place it elsewhere and be sure you have enough length.
Jonathan does 6500S means 6500 lumens light? You are correct people but they are split in 2 sets: Flood light – 4000 lumens max; spot light – 2600 lumens max.
I tested this light over a 2-months period, and I must admit that I am impressed with this light and my friends too. They now call me sunshine since the power of this light versus theirs is not even comparable. The width and depth that this light is being projected is quite something. Even over 60 feet the light is still pretty ''crisp'' even at the minimum setting.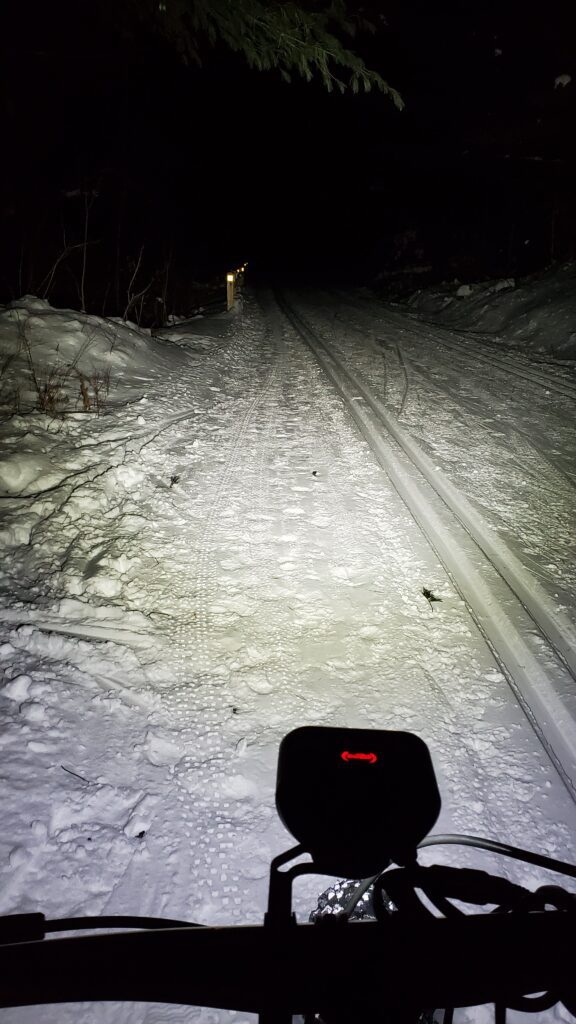 I was a bit worried that with this much power, the battery would discharge really quickly and I decided to push it to the limit. On low I was able to do 10 hours on one charge and on high about 6 to 7 hours.
In conclusion, this light is not for every purse (499.99$ Cad) but it is a prime product and in my opinion an investment. We are light years away from that Amazon product.