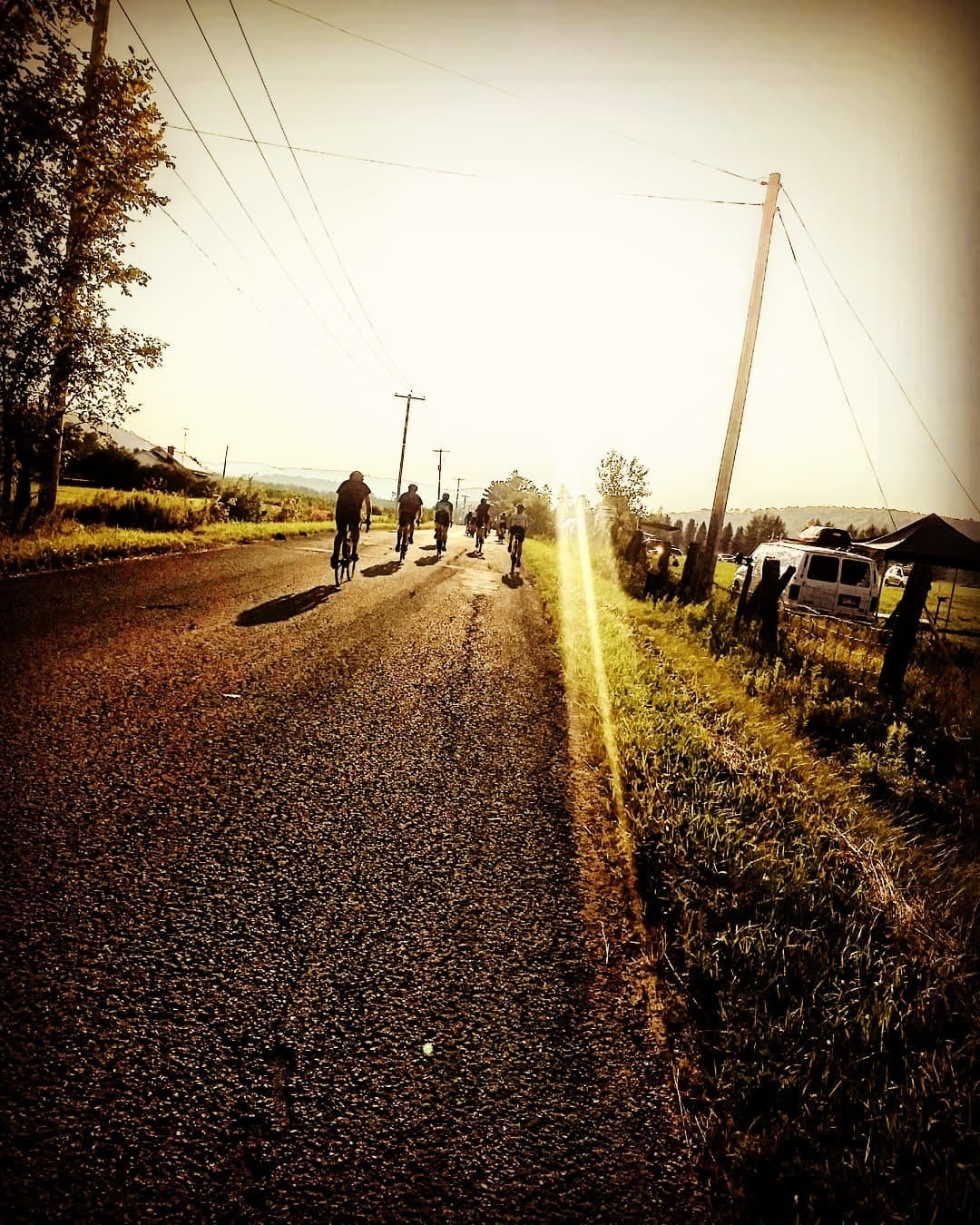 Cover photo by Kate Brennan
When I heard that the Big red gravel run was coming back this year, there was no doubt in my mind that I needed to try it.
You just need to check the pictures of the previous years to understand that the buzz is real.
I decided to do the 66 km (870 m) run since I did not know what I was getting into and played the safe card.
The registration
It started with the registration online and I must admit that it is easy and complete.
They even ask a number in case of emergency.
1 week before the event, I received an email with the course and the event planning. They also send you rules and the second is in my opinion the most important: Come prepared. All riders should have at least 2L water carrying capacity, spare tube, and tools. Don't be a victim.
Why this rule is important? Because this event is no joke. It is demanding mentally, physically and on the bike itself.
The arrival
I decided to sleep in my van and to arrive on Friday. They said that the campers could start to arrive at 3 pm and guess who was there? Yours truly. They had over 10 acres of to accept campers and it is located less than a km from the main event spot.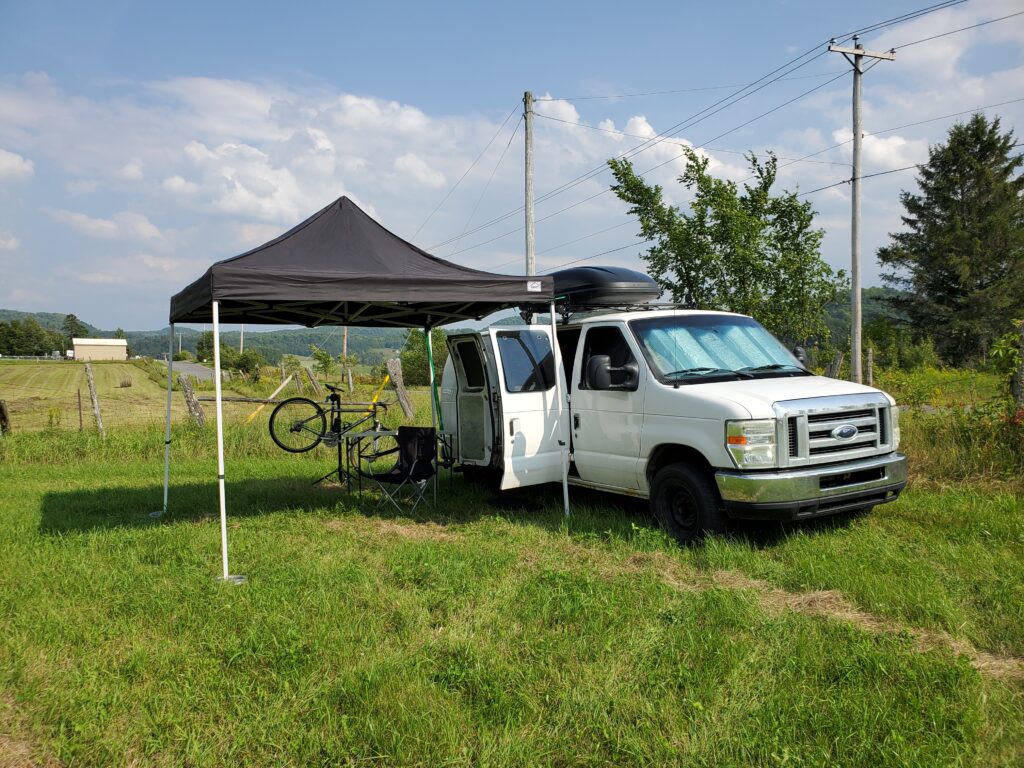 At the registration table, they give you your number plates and goodies. I got a Abus cap, stickers and gel bars.
On Friday, Argon 18 hosted a warm up ride with a drink after. It gives you a feel of what is coming during the week end on and off the bike. Thanks to the goodies we got after the ride.
Race day
Saturday was race day and they held a meeting which reassured me a lot of what would happen. They also reminded us that we will have two ravitos with food, water and hydration at km 27 and 41.
The mc hyped us up (shout out to Alain) and 9:30 was game time and we were all primed up. My first goal was not to finish last.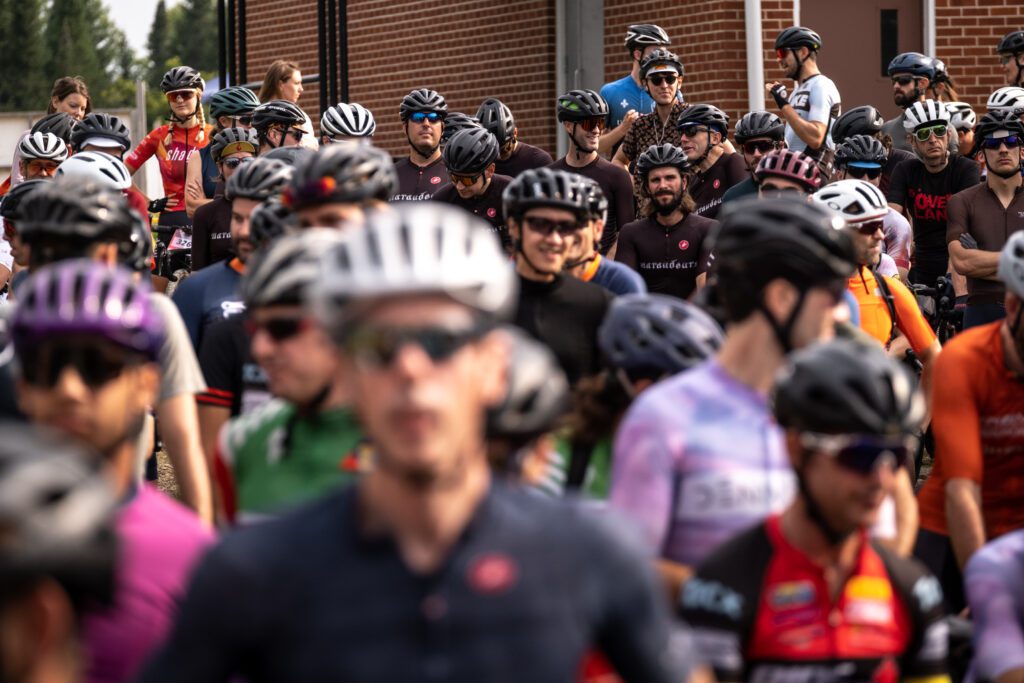 The first km are not that steep and everything went smooth. We then entered a section with rocks and sand. You could compare it to a cross country race which I liked a lot.
Then we entered the oasis section which was an atv trail with mud and pretty steep. There was no way I could have ride this part on my bike and we were a bunch in the same situation. I must admit I hoped that the whole race was not like this.
I got at the first ravito tired but I was impressed with all the stuff they had for us. Some racers advised that for the rest of the race it was less hardcore but we had ⅔ of the ride left.
I got back on my bike and flew on course like there was no tomorrow all fueled up. It was nice gravel roads with some good climbs but god it was satisfying…Until I had about 20 km left and I got cramps in my legs like never before. I did manage that like I could by doing a mix of walking and riding.Remember earlier the second rule? Be prepared! A truck of the organisation passed by to see if I was ok and he told me at this point that I had 10 km to go. I jumped on my bike and punched the last km like crazy.
At the arrival, people were cheering me up and the feeling to cross that finish line was completely nuts and Alain the mc told me THE phrase of the day: Dude its over! Now there are burgers and beer for you. I got a beer and some goodies right at the arrival.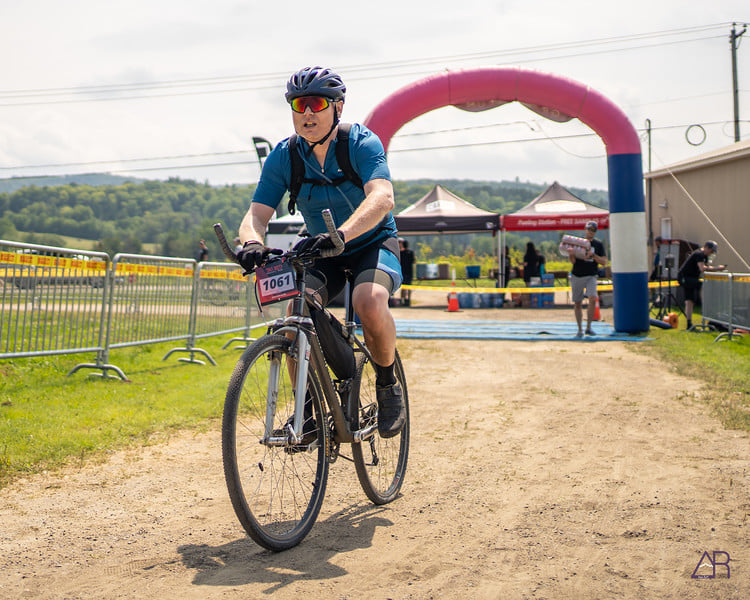 The people of the organisation had nice burgers with salad and beers. The good part? It was free and as much as you could eat! Wait what? Our friend at Mint'n dry offered the free bike wash and lube for everybody.
For the rest of the night…What happens at Big red…stays at big red.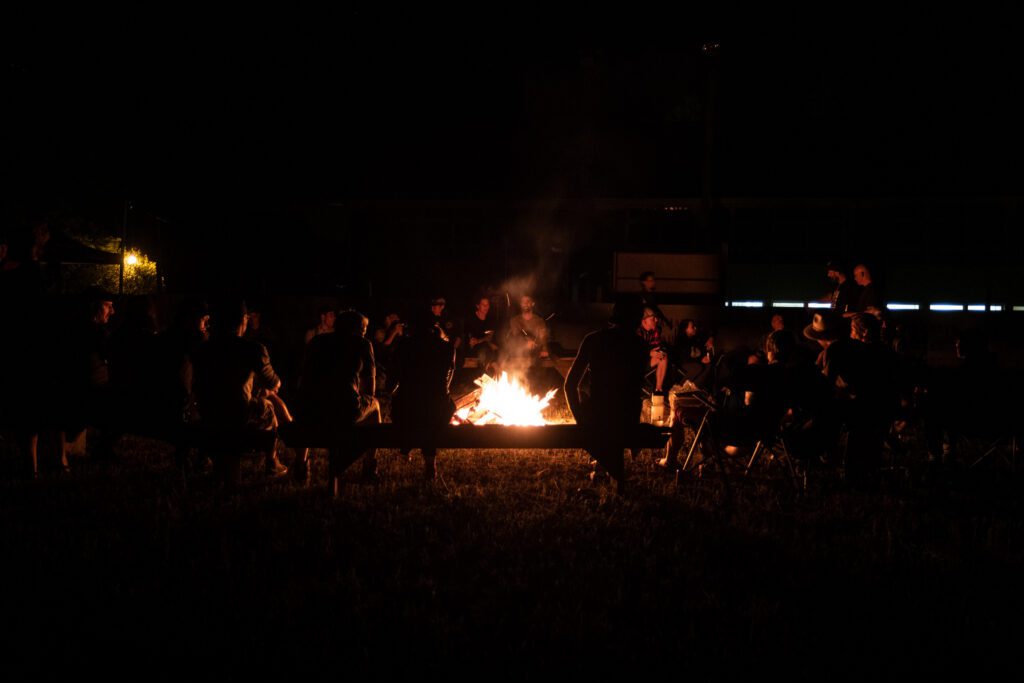 The departure
I left Sunday morning a bit sad that it was over but guess what? They organised the left over ride which I did not attend since my legs were hurting but count me in next time.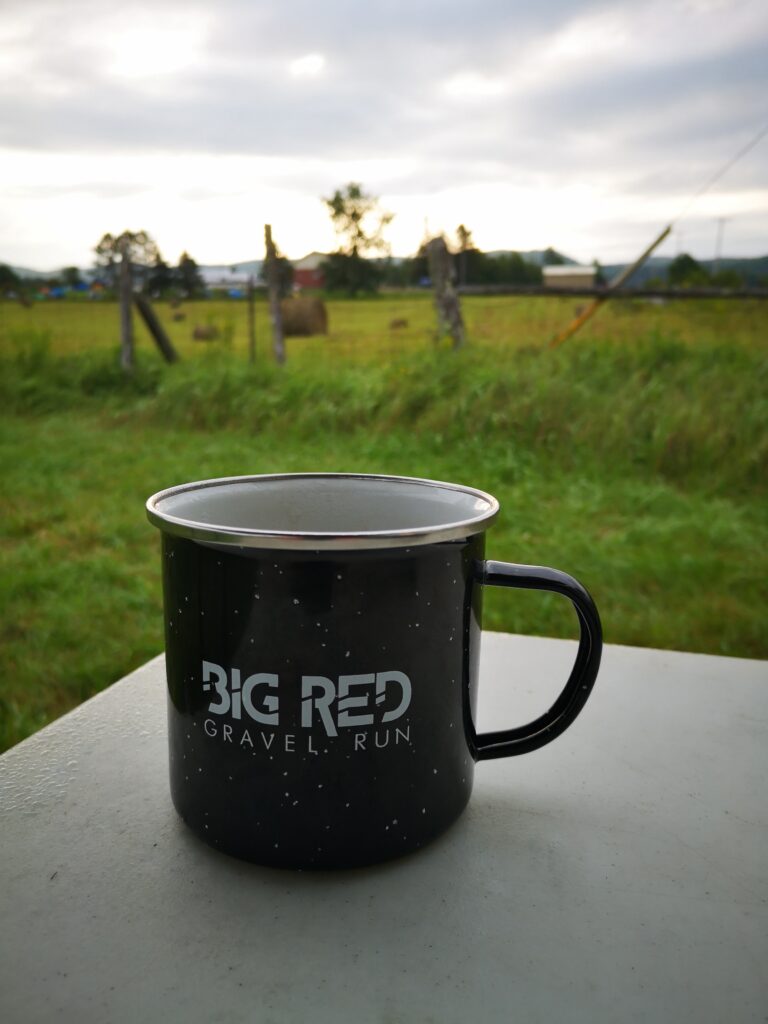 In conclusion
I was well impressed with the quality of the organisation, the course, the food and all the goodies we got. Did I like my event? Hell yeah! Will I be back next year and take more seriously rule number 2? Hell yeah!!!
A special thanks to these people who made my weekend easier:
-Ride custom bikes