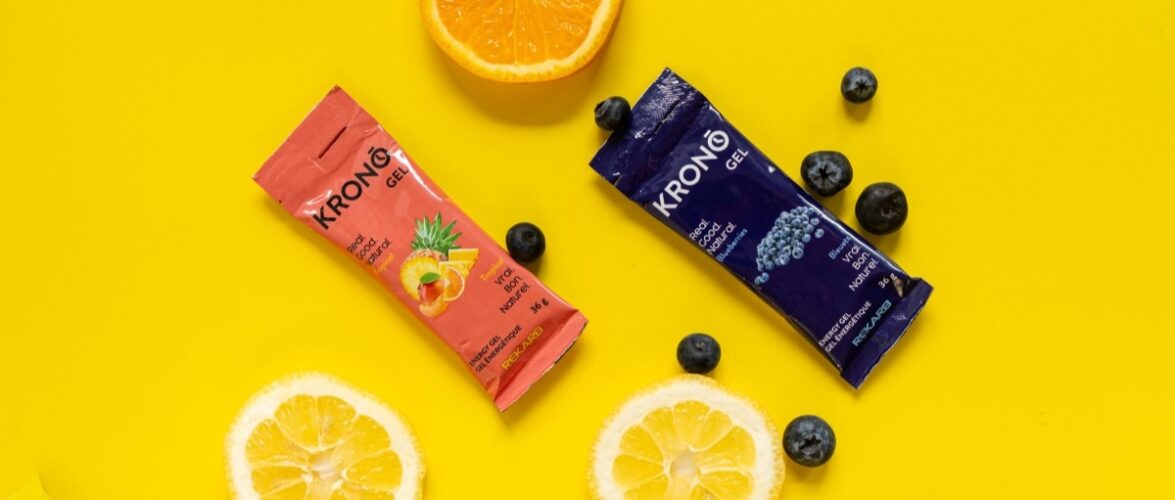 As you know, having fuel when you practice your sport is really important but there are so many gels on the market that we can get lost pretty easily. When Krono nutrition contacted me to test their gels, it was hard to say no since I was already one of their clients (let's keep it a secret).
About Krono nutrition
Kronobar was born from the love of running and nutrition. The brand was officially launched in Quebec in 2005, but the passion has been present for way longer than that. When she was young, Rose-Marie Jarry, founder of Kronobar, discovered the pleasure of running.
Over the years, she came up with the idea of creating healthy energy bars to support her during her training sessions. As a student at the ITHQ in pastry making, she was able to put into practice her culinary knowledge to make her first products. An interest was quickly felt in the sports community and, after several experimentations in her apartment kitchen, the company was officially launched in 2011.
The energy gels
Discover their range of energy gels, designed to provide you with a quick source of carbohydrates and sodium during intense physical activity. These gels are ideally formulated to replenish your electrolyte reserves, allowing you to maintain your performance at its peak. Easy to consume, they are the ideal companion for your sporting activities.
There are 6 flavors and there are slight differences in nutrition facts so let's dissect them.
Blueberry energy gel offers a tasty and fruity texture in the mouth and taste like a blueberry pie.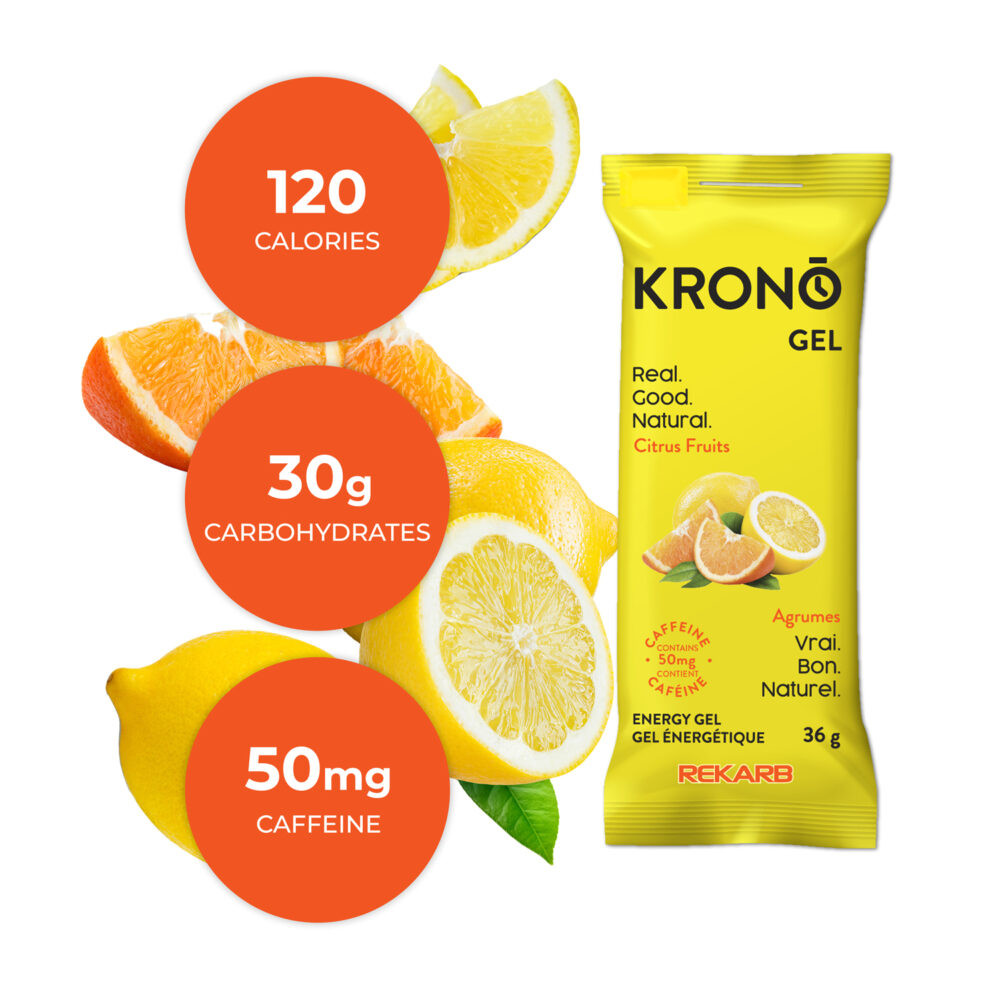 Citrus Energy Gel provides a refreshing taste in your mouth and it tastes like a key lime pie.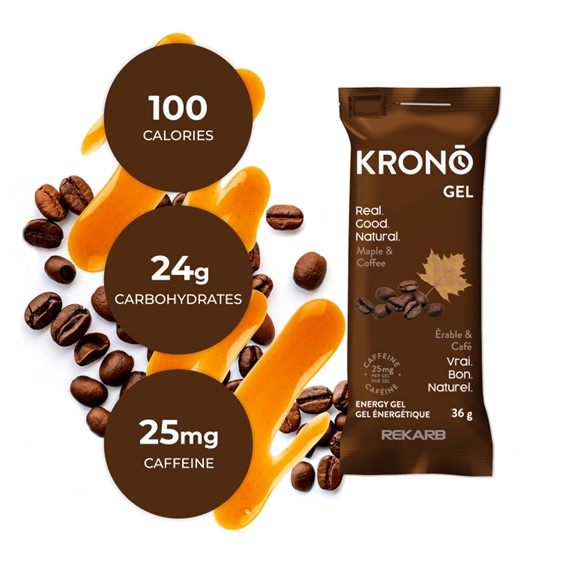 Maple & Coffee energy gel offers unique power and intensity on the palate and it tastes like coffee with a shot of maple syrup.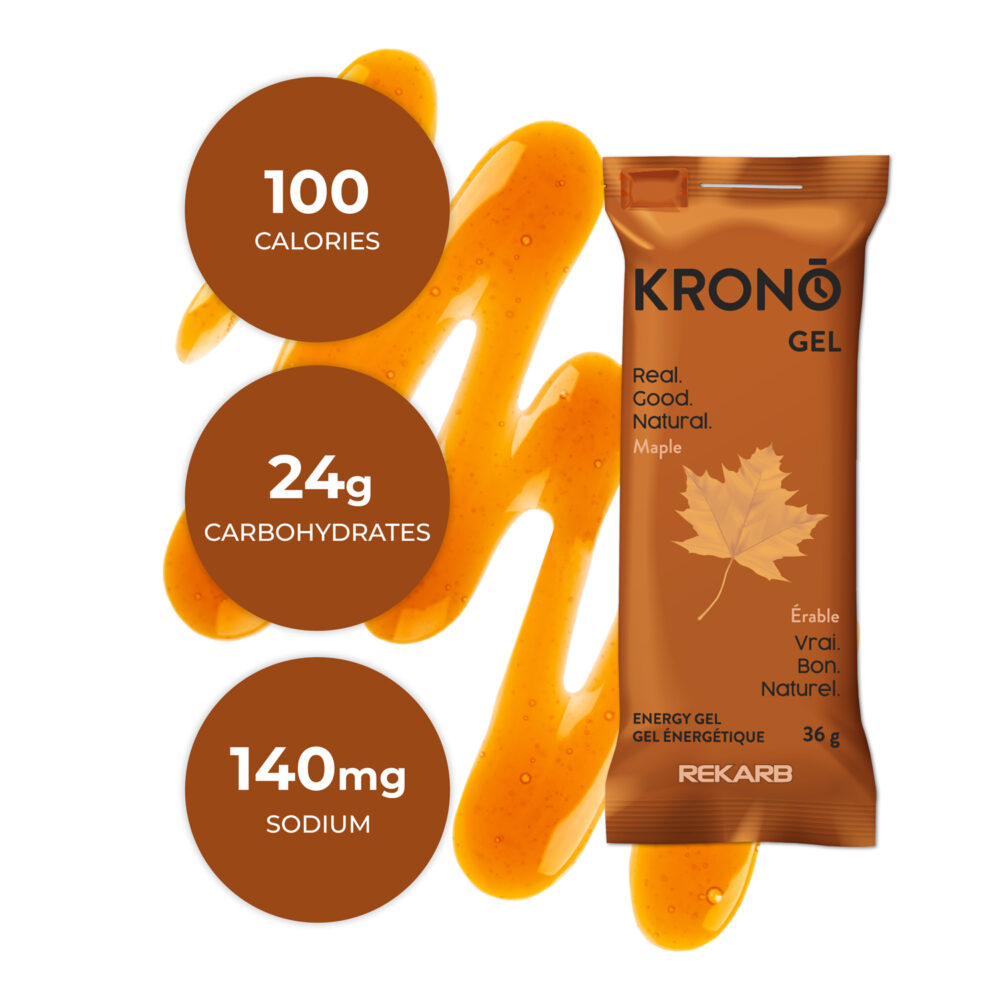 Maple energy gel is a 100% natural source of energy. Its minerals play an important role in the muscular contraction of the athlete. Its intensity and aroma offer a unique flavor that combines pleasure and performance and it tastes like a shot of maple syrup. This flavor is by far my favorite.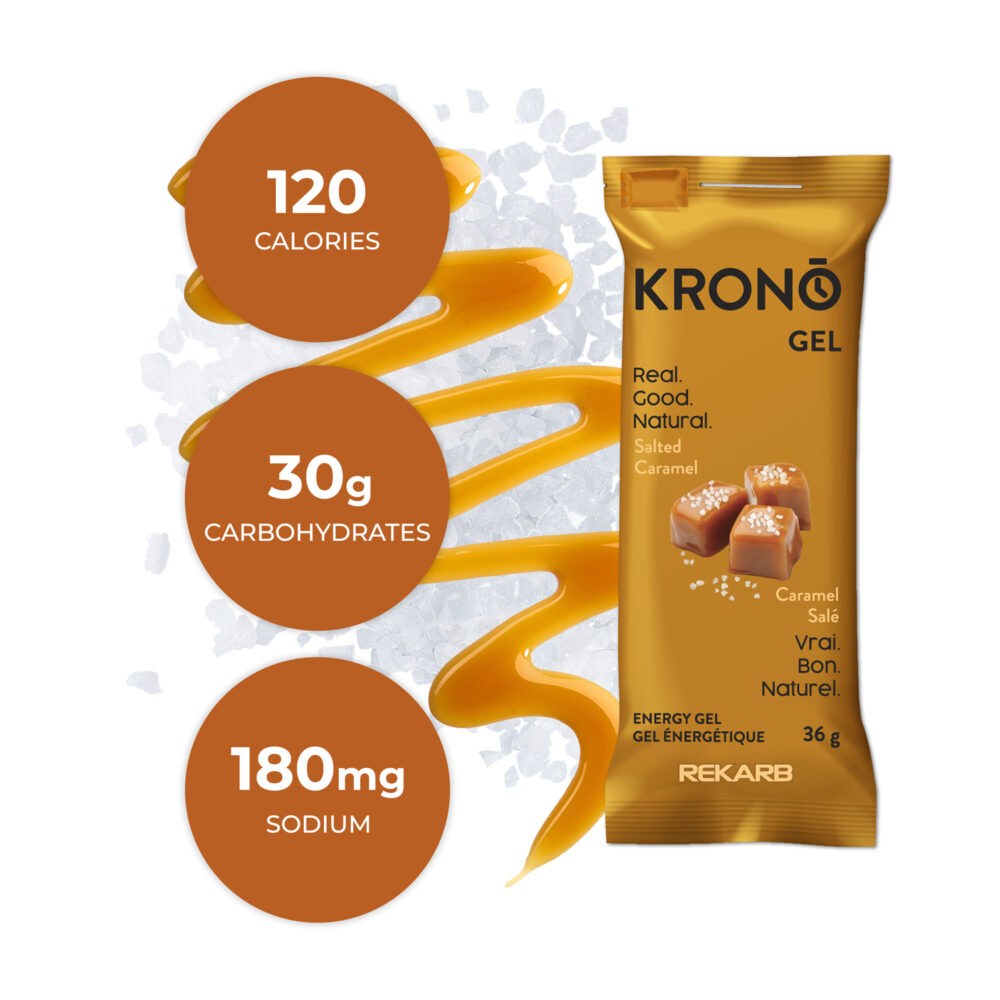 The Salted Caramel energy gel is tasty and has a perfect balanced sweet and salt taste. To be honest with you, it is not my favorite but I am not a fan of salted caramel at first.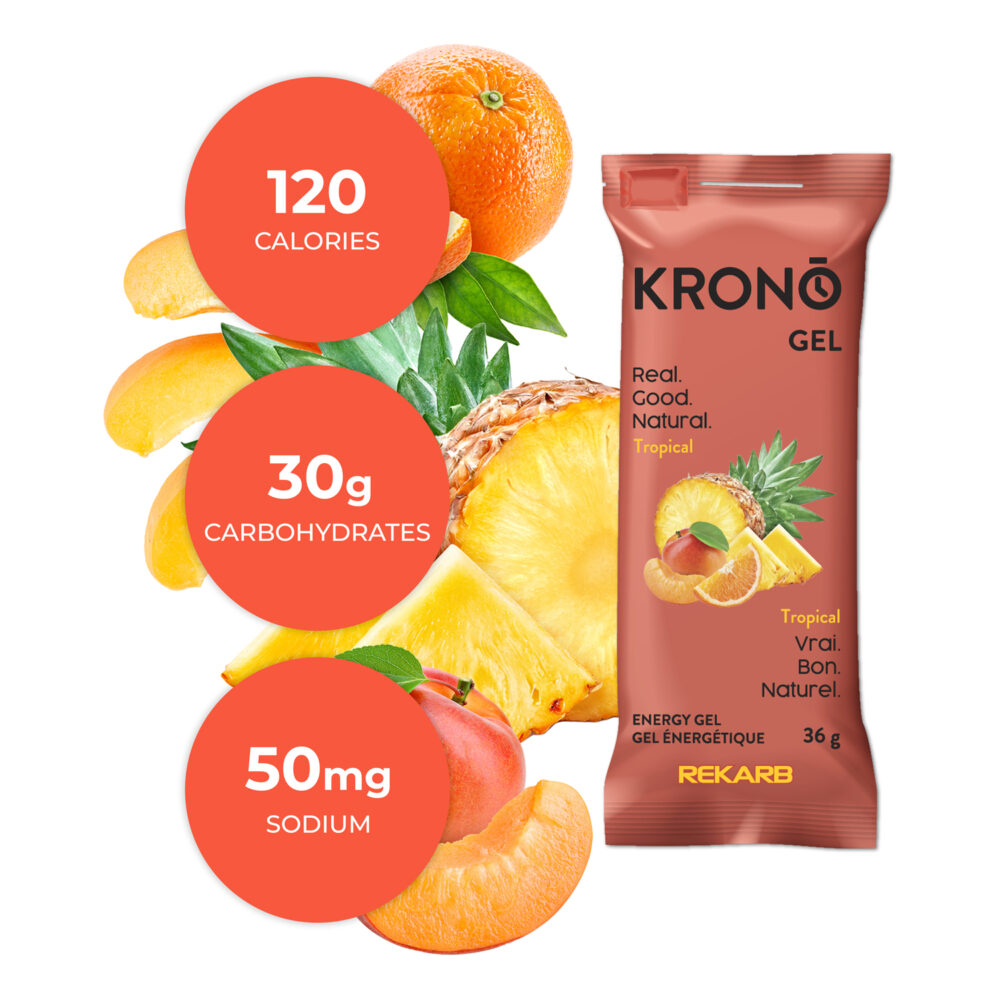 Tropical energy gel is invigorating during your workouts. It brings a subtle touch of refreshing acidity. It is like drinking a great cocktail beside the pool. Highly refreshing during high and humid temperature.
In conclusion
I am using their products for many years and they are the most tasty and performing bars I have eaten and I will continue to do so. Let's not forget that it is a Canadian business and I always prioritize this.
You can have more information about Krono nutrition here: