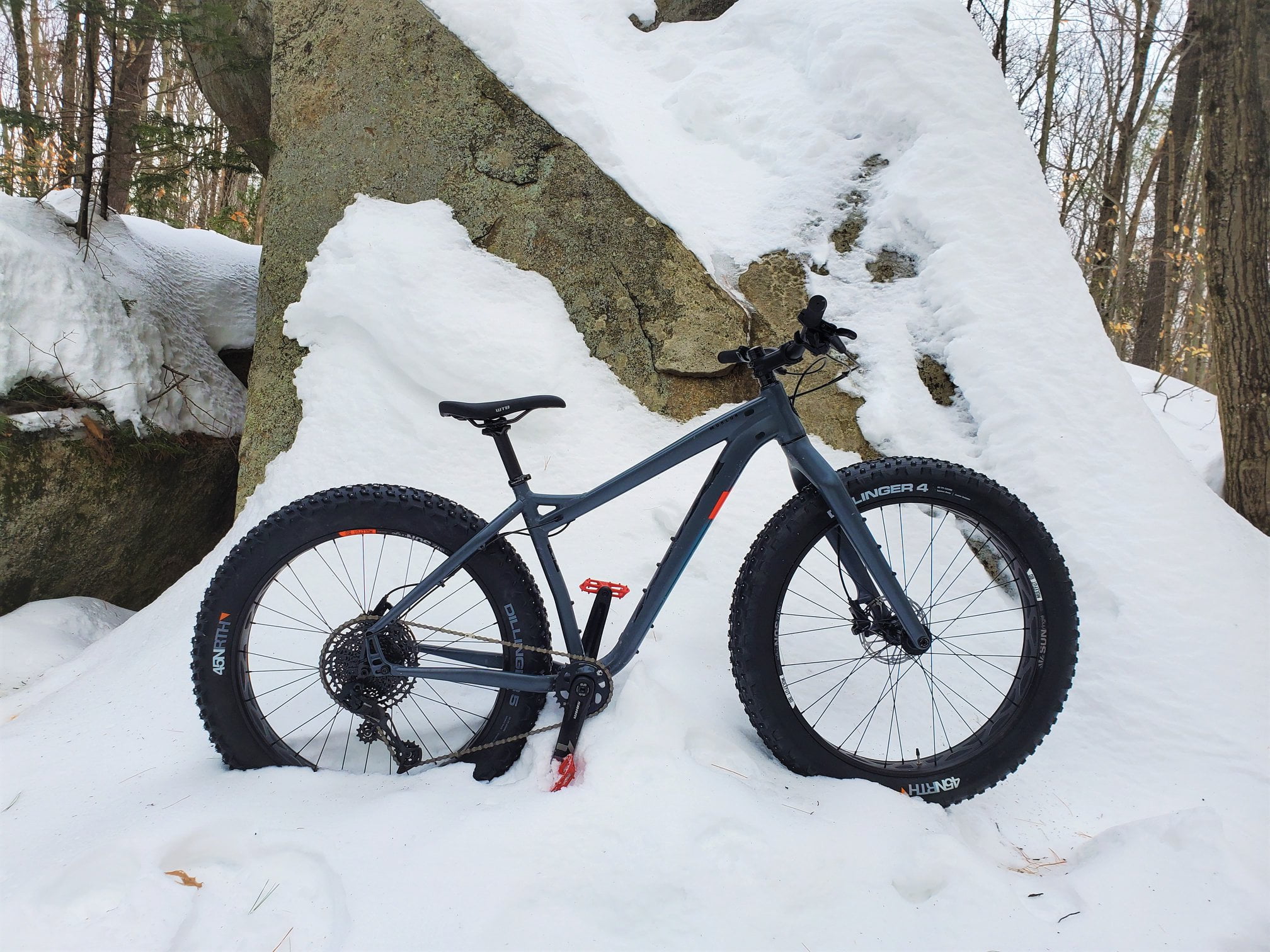 Considering that Salsa Cycles Beargrease is not for all, I asked to try an aluminum Mukluk to see if for a lower budget we have a lot for our money… I had the chance to try it of this one at the Parc du Domaine Vert and at the Parc De La Coulée.
I have to admit Salsa has hit the target again. My first observation was the lightness of the bike even though it is made of aluminum. Don't forget that there are grades of aluminum and some bikes are heavier than others.
In geometry it looks a lot like Beargrease but I thought the Mukluk seemed designed for my body and I was very comfortable on it and this allowed me to have ease and agility with this one. Flanged to the lightness of the frame, this allowsto have a whole track beast!
At the tire level, the 45NRTH 27.5 X 3.8 Dillinger 4 forward and Dillinger 5 in 26 X 4.8 do the work on hard tracks but they don't work not as good in the snow a little bit more soft. The, are doing very well and what to say about the descent. I'm not100 % convinced of the 26 and 27.5 combo yet.
For the components we are talking about a SRAM MTB SX Eagle derailleur in 1 X 12. It does the job well and the speed change is done at the right time. At the brake level, we are talking about Sram Level and I continue to like the braking modulation of Sram. It's just a love story with me and Sram I guess.
In conclusion, do we have a lot for our money? Absolutely! This one is a serious candidate of the Trek Bicycle Farley 5 competitor at this point… you have to try it to be convinced or not.