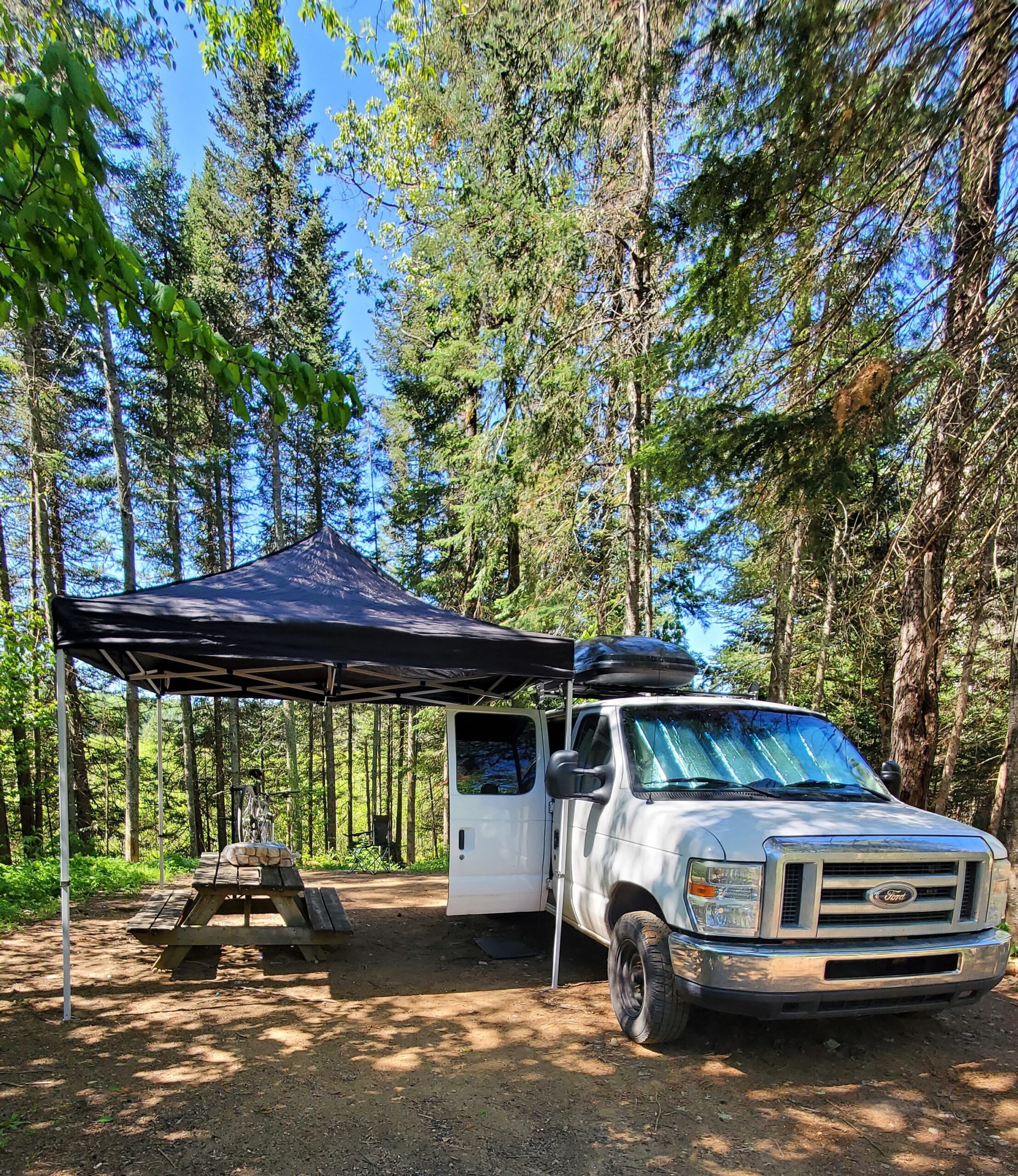 After the build completion of my Yodavan project, I wanted to test the set up without going too far. I wanted to make sure that the vision I had for this van was perfect and that all the elements worked as planned…Or not.
The testing spot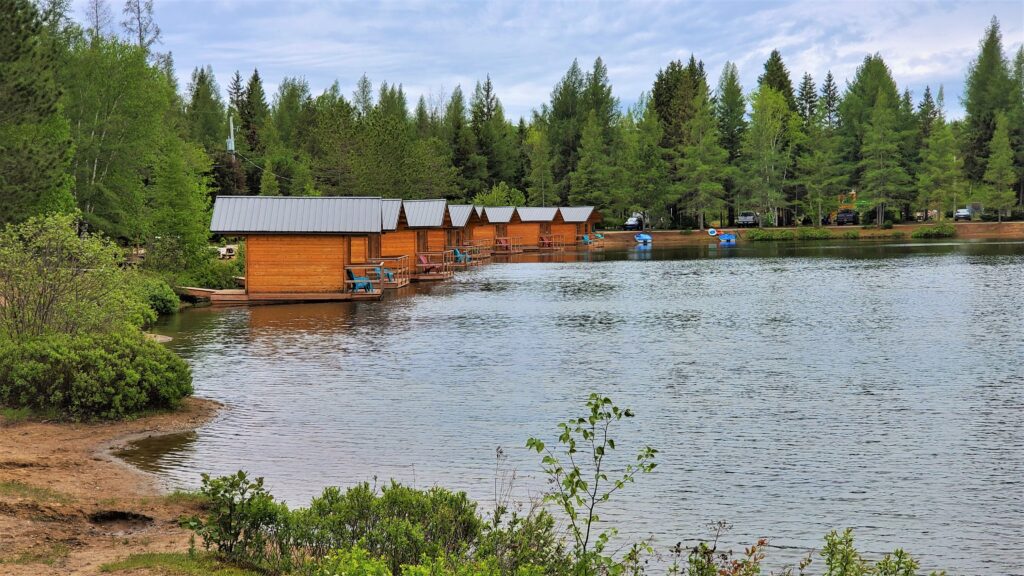 After seeing an awesome picture of what looked like floatable cabins, one camping ground caught my attention: Camping du Domaine Lausanne. A place where you can do fishing, cycling, paddle boarding and few others activities. Their lake is simply amazing.
For me it was the perfect spot to test the van, relax and do gravel biking the Sunday since one of the biggest cycling path in Quebec (Le Ptit train du nord) is right at the entrance of the camping. It is also a place that is opened 12 months a year with awesome winter activities too.
I arrived Saturday morning, and the friendly staff drew on a map where my camping spot was. Since I took a camping spot with no service, I was happy to see that they put me really close to a shower and bathroom spot. I had no view to the lake, but I had a nice forest around and that it was pretty quiet. The site was also really clean.
Testing the set up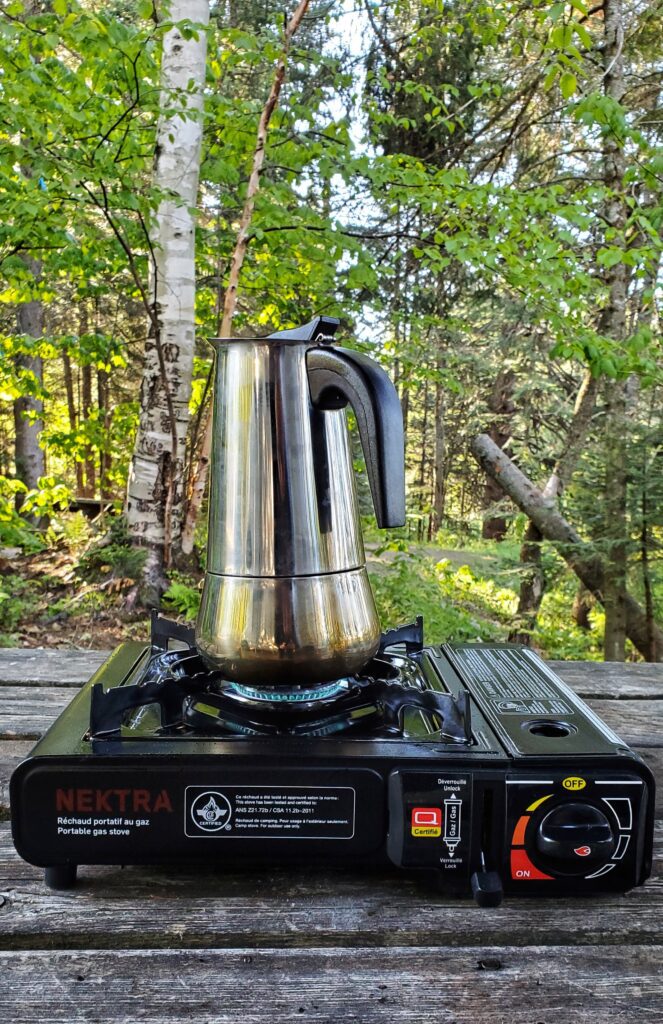 I set up my spot, and I was happy to see that my instant canopy was fitting once adjusted right over my side lights and that I was able to attach it on my roof rack properly. Since I brought my bike with me, the Lifetime cooler did not fit between my front seats so I will need to find a way to attach it properly in my van while on the move since it does not fit in the garage.
For me Saturday was a day to relax and start a fire. For lunch time, I decided to test my butane stove, and this lil buddy did not disappoint at all. I was also pretty happy to have brought my cast iron pan to cook. All the dishes I brought from plates to utensils were perfect. I am a big stainless steel fan and everything was perfect at this point. The only issue I encountered was my faucet to leak even tho it was checked before we installed it.
The night was announced to be a cold one (around 0 celsius and above) and since I do not have insulation and a heater, It was the perfect time to test my Rumpl blanket and this one saved my night you could clearly feel the difference when it was slipping during the night. Heating and insulation is something I am planning when I will tear down my set up this fall to adjust the things I did not like during this summer.
Sunday was for me a biking day, so I woke up early and I headed to the city of Labelle on the Ptit train du nord. That campground is perfect for cyclists since the cycling path is right at the entrance so you can leave and do few kilometers.
Time to leave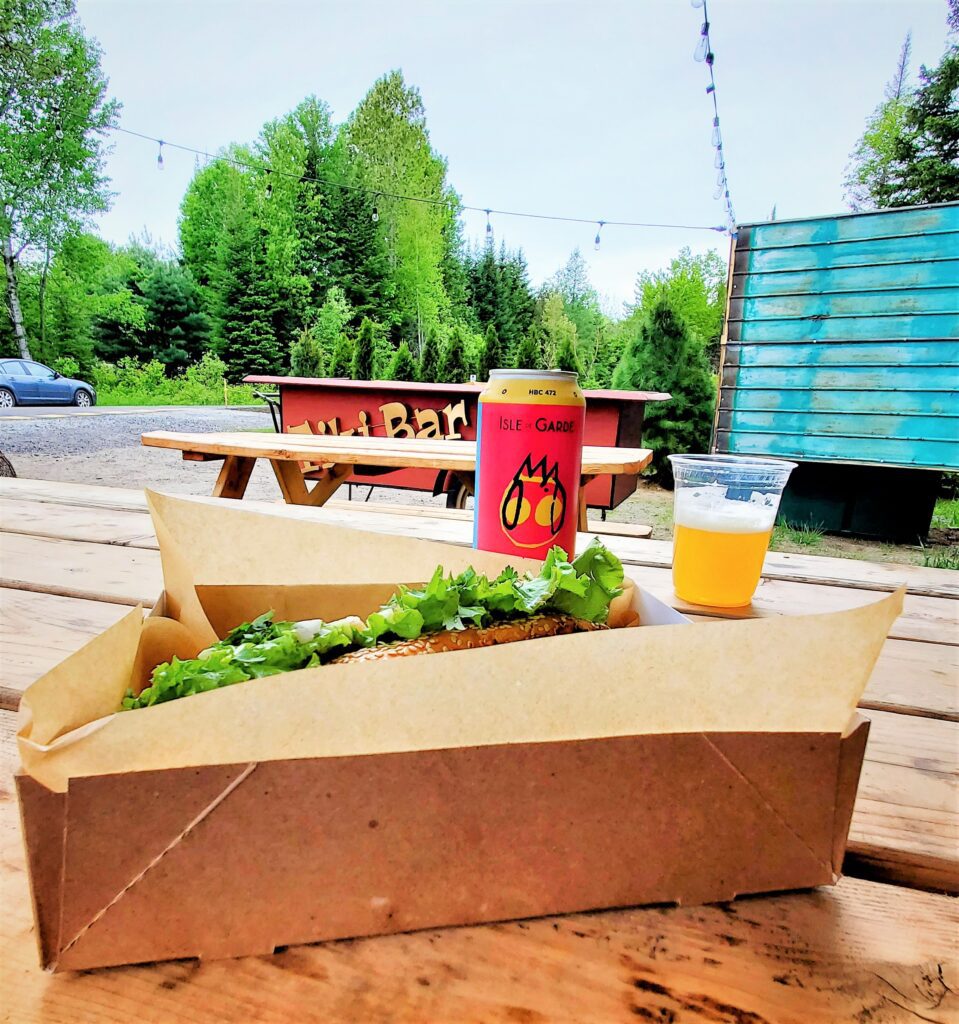 After 72 km it was time to pack up and leave home. The post ride treat was to enjoy a nice meal at my friends restaurant called Le mapache.
In conclusion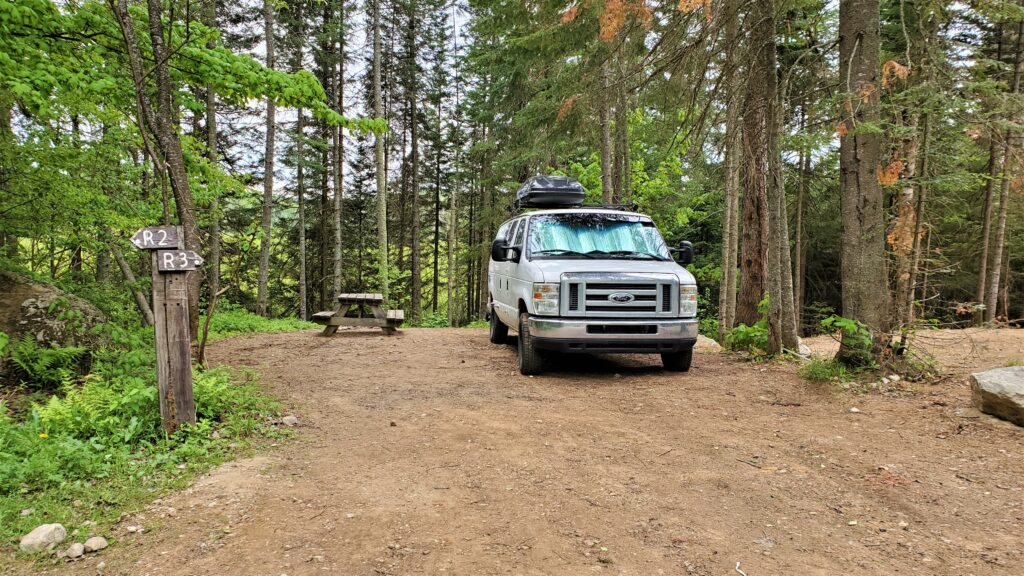 I am overall pretty happy about my set up and I already notice some modifications that I will need to do during the fall period.
Also,I was impressed by the Domaine Lausanne campground, and I am for sure going back this summer for another great week end.