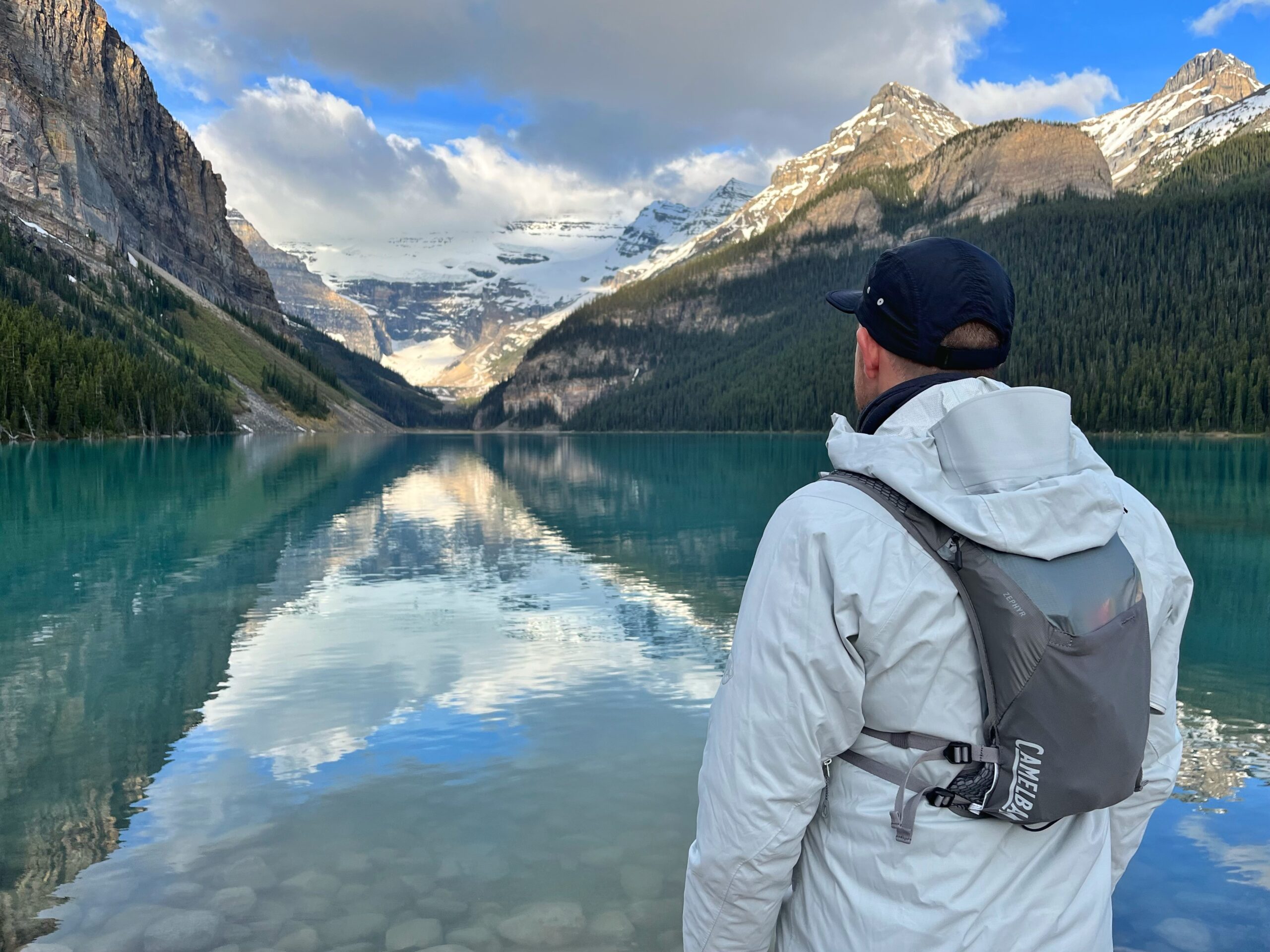 CamelBak is an outdoor equipment company based in California, USA, that operated for about 30 years now. Well known to cyclists and hikers for its hydration packs, CamelBak has more recently put its expertise to work for trail runners. The Zephyr™ 12L vest is presently their running vest with the most capacity, and I put it to the test during more than 150 km of trail running.
Fit and stability
The first thing to know is that the Zephyr™ vest is a one-size fit for men (also available for women) with a torso fit range from 71 to 127 cm (28-50 in). Because of the two adjustable straps on each side, you don't have to worry about choosing the right size! These straps allow for a custom fit in addition to the dual adjustable sternum straps. By the way, all straps can be easily adjusted even while running. Over that, the Zephyr™ vest is engineered with body mapping for optimal ventilation and fit, and is equipped with smart organization to provide good front-back balance. I ran with the vest very loaded and then empty, and nothing was bouncing, even during fast downhill. Thanks to the two straps on each side, the Zephyr™ may be the more stable vest I have tried (and I may have tried about 10 running vest).
Capacity
The total capacity of the running vest is 12 liters. It comes with two Quick Stow™ 500 ml flasks and it is possible to insert a 1-liter bladder (sold separately). The front offers a zipper pocket large enough to put your cell phone and a pocket with a small opening to put bars and gels. The opening of this pocket is very small to prevent items from falling out. I unsewed a part of it to have a bigger opening. I'm not sure if the vest was designed to allows that adjustment but it was easy to do. Then, it is possible to put your flasks at two heights. This is an interesting option that you don't see on all running vests. However, it is only possible to secure flasks with elastic straps by placing them in the lower pockets. This is the option I chose, and the flasks never bounced whether they were full or empty. I used the higher pockets to put bars and a selfie stick instead. Finally, the rear compartment allows for a 1-liter bladder, in addition to offering space for a few clothes and a small pocket for keys. On the outside, a mesh pocket allows you to put a jacket, and attachment point allows you to fix your Z trekking poles on the vest. When I attached my poles, nothing bounced even on my way down. In fact, I quickly forgot that I had poles attached to my vest, I didn't feel it at all. The only downside for me is that there are no small pockets on the sides and these pockets are very convenient.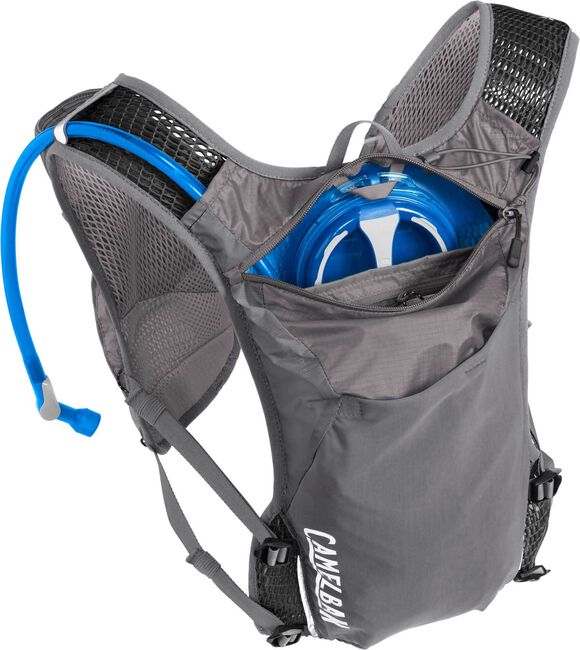 Construction
The Zephyr™ vest is constructed with ultra lightweight material (200g pack only) treated with Polygiene® antimicrobial. Thus, it is a very comfortable running vest that fits very well in a luggage (that's the vest I brought for a trip in the West Canada). There is dual exit tube routing that allows you to arrange your bladder tube the way you want. You also have reflective details on the vest for safety if you run on the street at dark and an emergency whistle.
Conclusion
In summary, I would say that the Zephyr™ vest is the most stable running vest I have ever worn. The straps on each side allow for a very custom fit that ensures optimal stability and comfort. On the other hand, these straps remove two very convenient pockets to store items that are easily accessible. Personally, this is a running vest that I will continue to use for my runs between 1h and 4h. If you're having trouble finding a vest that fits well, I would check out the one-size fit Zephyr™ vest.
You can have more information about Camelbak here: