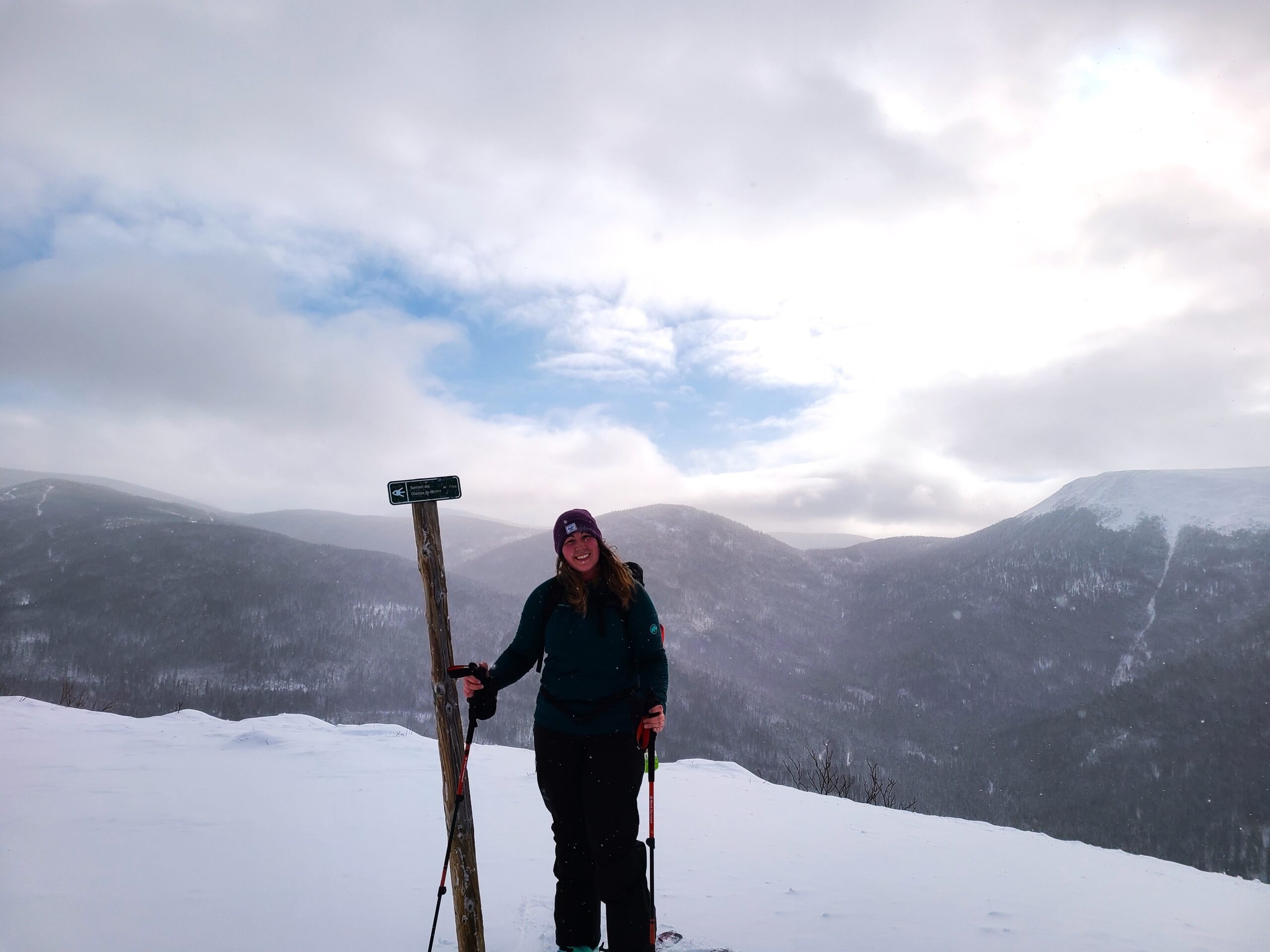 I remember spending a lot of time playing outside with my parents when I was younger. But I did not practice any specific outdoor sport. Instead, I spent a big part of my teenage years in swimming, a sport I have not practiced since the end of high school.
10 years ago, I met my boyfriend Maxime. From our first dates, we both had the desire to explore and experiment new activities together. We started by going on hikes during the weekend and quickly introduced various outdoor sports to our free time.
In the winter of 2015, we started to practice ice climbing, following an initiation given by the Roc-Gym at Montmorency Falls. For Maxime, it was love at first sight. On my side, I can't say that my first experience was a success, but I quickly developed an interest for climbing in general. We progressively equipped ourselves with the necessary material for rock and ice climbing, for lead and traditional climbing. Over the years, mountain biking, backcountry skiing, canoeing and gravel biking have been added to the list.
You will agree with me that these sports allow me to push my limits. They push me well outside my comfort zone. I must admit that they give me a roller coaster of emotions. Emotions that are sometimes very intense. Through joy, fun and laughter, but also through tears, frustration and fear at times. The extreme fatigue during some of our adventures makes me vulnerable and exposes my true nature.
I like to push my limits. But deep down inside, there is always a struggle between giving up when it's hard or pushing myself to the limit and persevering. As hard as it is, the feeling of satisfaction after doing these activities is unexplainable. And the pride is only increased when I achieve my goals.
I can say that my motivation is not related to performance, but rather to surpassing myself. Despite all my weaknesses, I am proud to practice all these activities. I describe myself as an outdoor woman and I am proud of it. That is what defines me. I think it is important to identify yourself with something. Whether it is your job, hobbies, relationships, etc. For me, the outdoors is what gives meaning to my life.