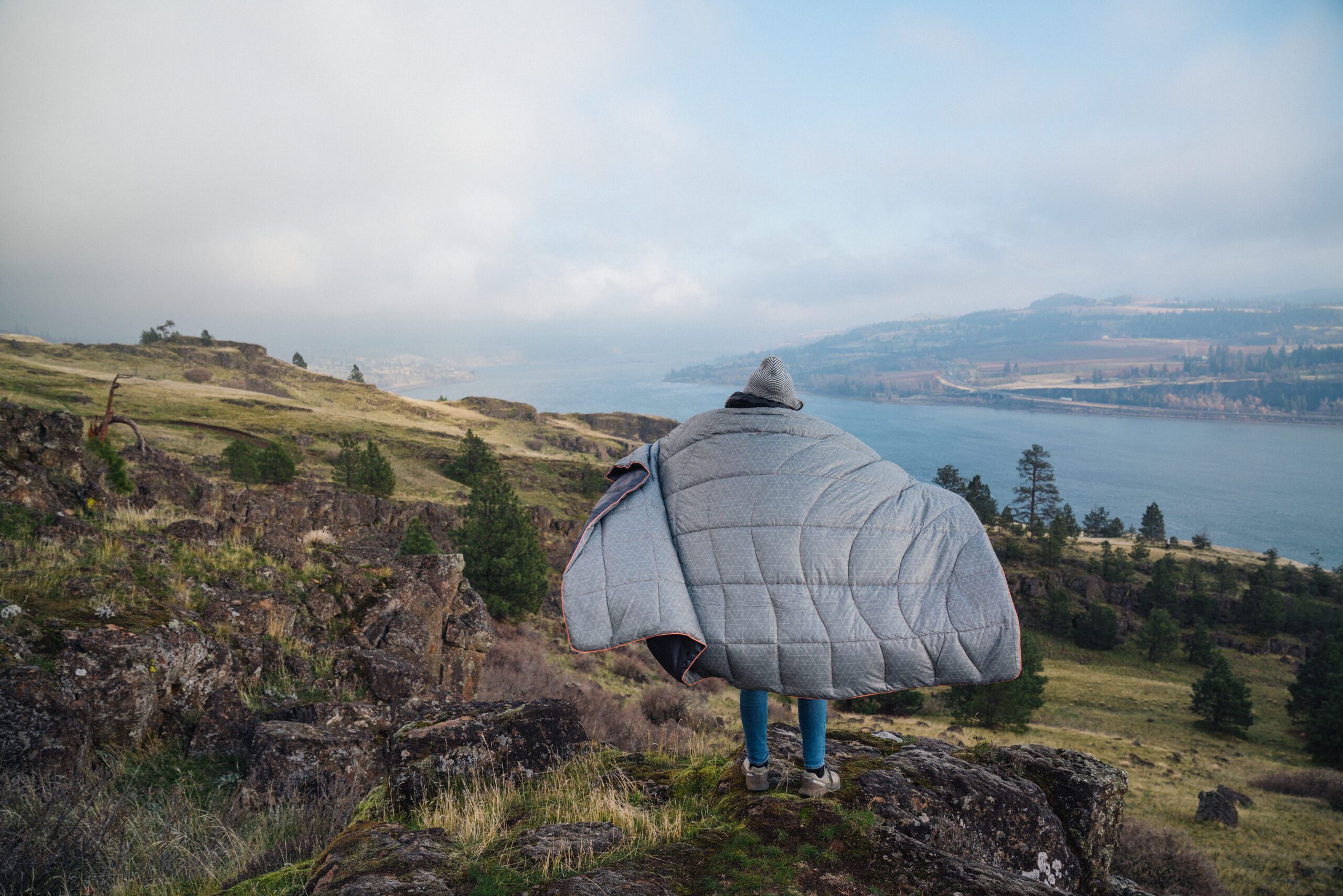 I was curious about those blankets that everyone talked about and thought it would be a great idea to carry in my van. It is funny because Rumpl started…In the back of the van.
Here is the about us that tells it all:
On a surf and ski trip through California, our founders were sleeping in a van, several miles up a dirt road near a secret hot spring. They awoke the next morning in subzero temperatures with a car that wouldn't start. Far outside of cell reception, and confronted with an impossibly long walk into town, they decided to bundle up in their sleeping bags and drink whiskey while they waited for someone else to show up.
Minutes turned to hours, and in that time the conversation took an unexpected turn to the subject of bedding. Cozy and warm in their sleeping bags, the two acknowledged how much better the materials felt and performed than what was on their beds back home. A resolve was made to create a "sleeping bag blanket" and the idea for the first Rumpl product was born.
Rumpl was kind enough to send me the Dakine collab version that they did and I received the 1 person version which is big enough for my double size bed in the van.
They use 100% post-consumer recycled polyester shell and insulation and NanoLoft® insulation technology that mimics down which is in my opinion a big plus. It is also machine washable.
Having a background in product design, I was curious how well this blanket performed and in a week end in may, I decided to go camping and the night temperature were showing cold.
The first night came, and I decided to start without that blanked and see when i woke up freezing what would be the difference when I would put it over me. Surprise! I instantly saw a huge difference and my body gained heat pretty quickly which for me was reassuring.
After multiple cold nights sleeping in the van and using it all the time while traveling, I am more than impressed. It is now my best friend in my van and even near a campfire of even a pic nic.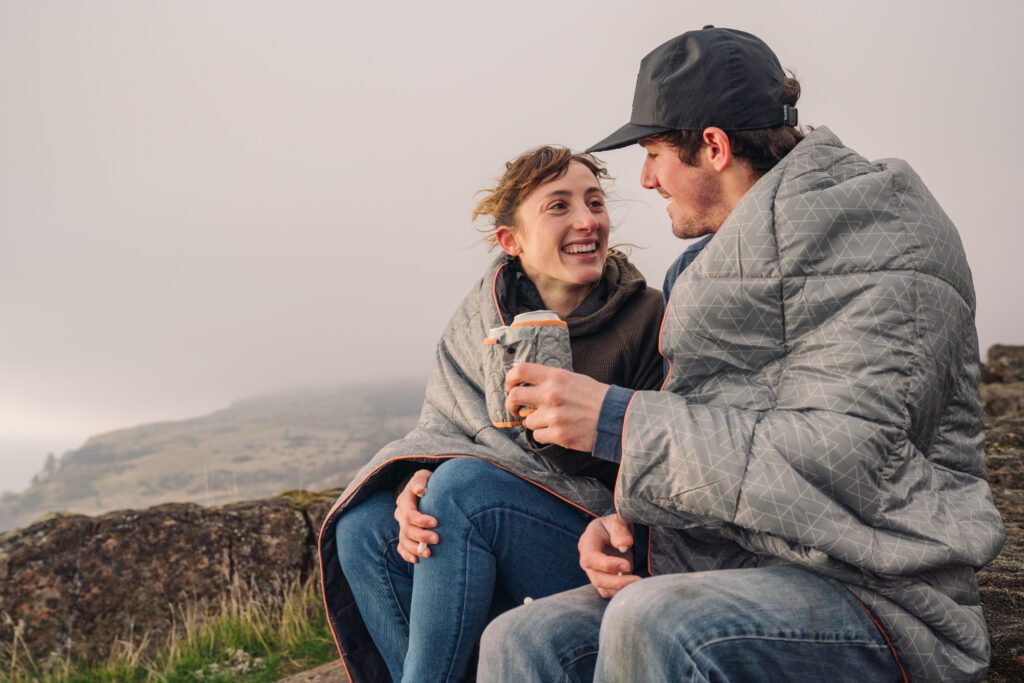 In conclusion, do I recommend Rumpl ? Absolutely! In my opinion it would be your best friend for all your outdoor activities.
You can find information about this blanket here