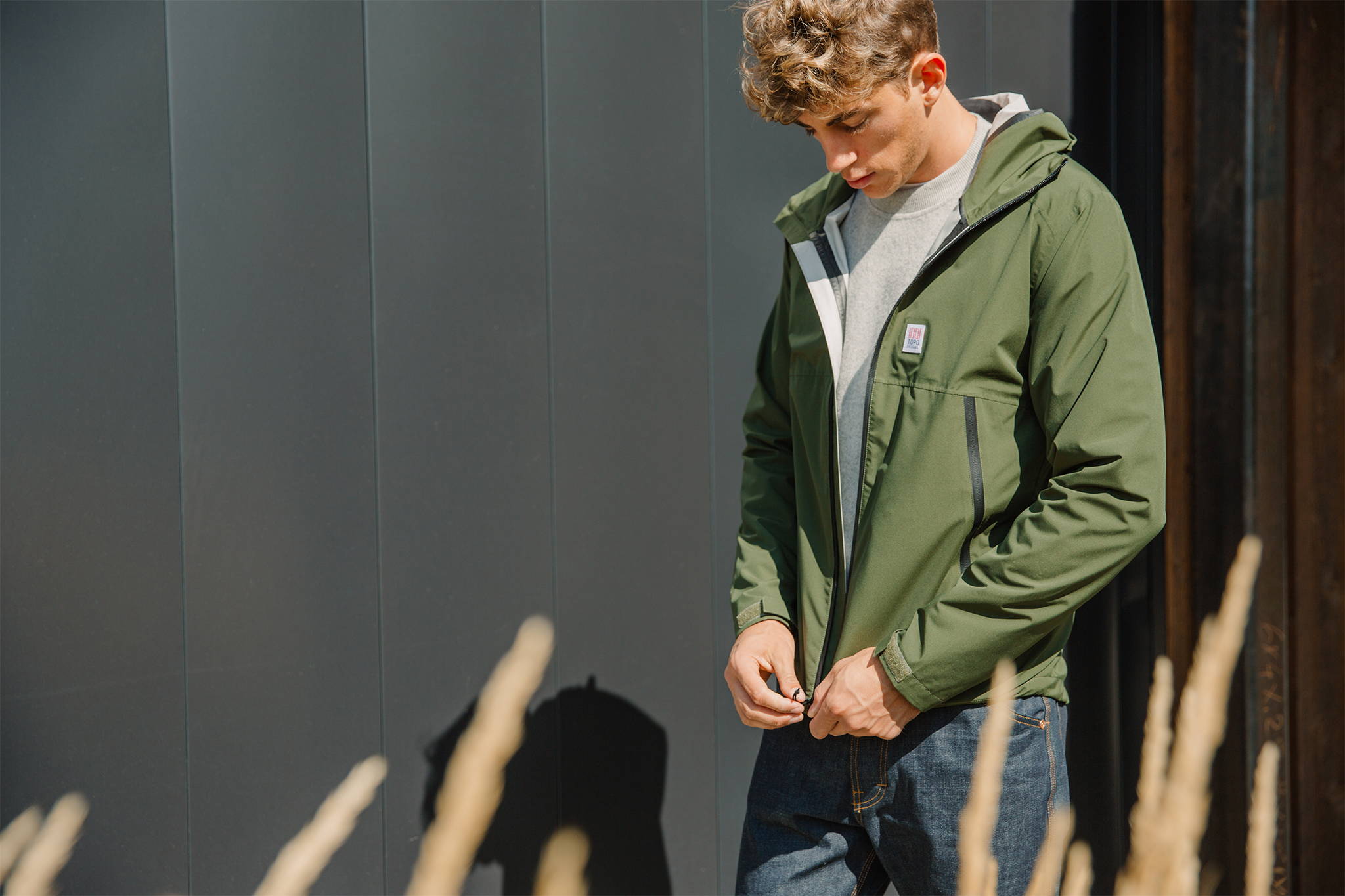 For me it is important to have versatile pieces of gear so I can wear them for different activities. When Topo designs asked me to review their Global jacket, I rapidly saw all the opportunities to test and review this jacket like: traveling, bikepacking and hiking. Sometimes this idea is great on paper but what about on the terrain? I will tell you about it here.
When I shop for a jacket, there is criterias that are important for me:The fit, the breathability, a good rain resistance and how compact I can pack it.
The fit
For me the fit is really important. Why? Because it can determine if you hate or love a jacket. The Global jacket has a perfect fit for me. The back is a bit longer than the front which is perfect for bikepacking or even hiking. It is also not to long to be in the way while pedaling.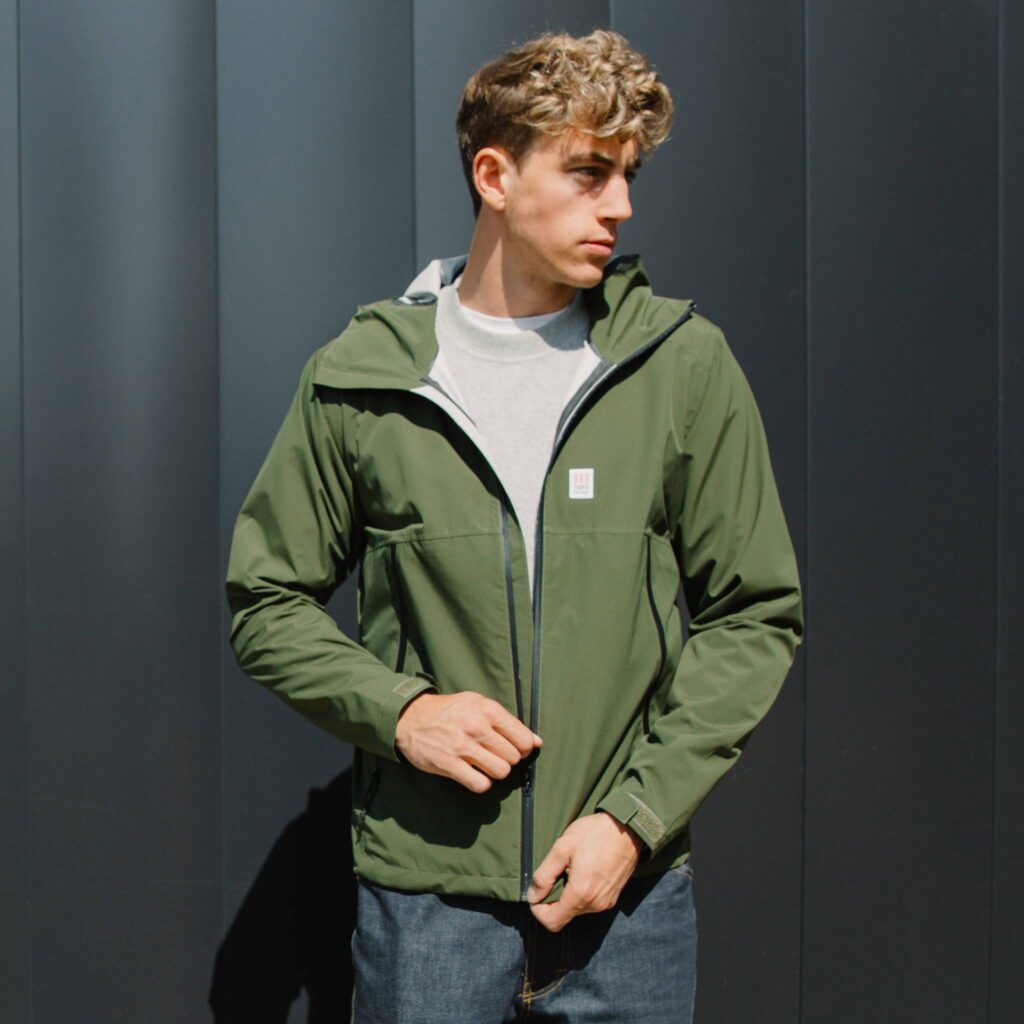 Breathability and rain resistance
There is a big difference between a waterproof jacket and a water resistant jacket. Waterproof is not breathable, and a water resistant is not 100% waterproof. I prefer a water resistant jacket since it is breathable and you wont sweat that much versus a waterproof jacket.
I was pretty impressed by the water resistance of the jacket versus a moderate rain fall. It gave me the time to get to where I was going without any problems.I also appreciated the size of the hood. I would have liked underarm zippers for a better air circulation tho.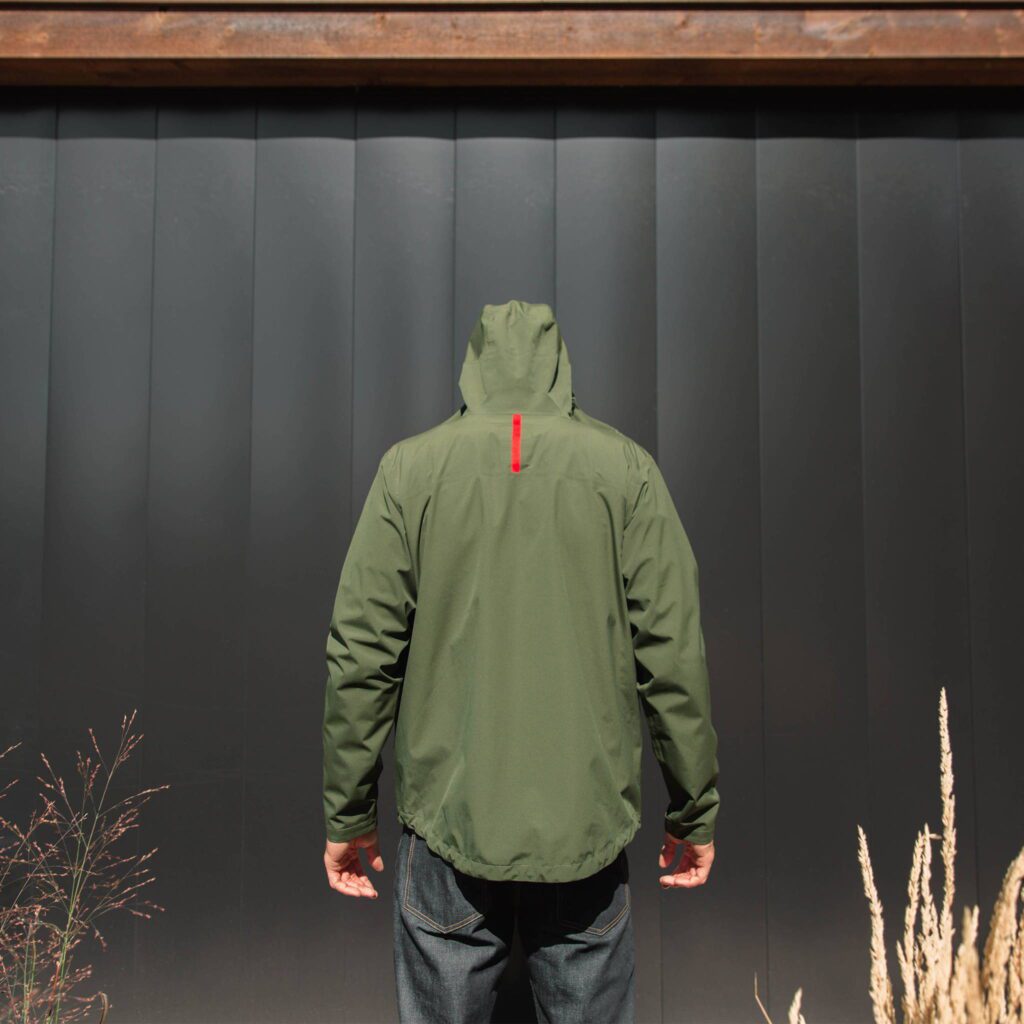 Compactness
For me this is crucial when I go biking, and the temperature is uncertain. The jacket needs to fit in my frame bag without taking all the place. Not only the jacket did the job perfectly, but it has the PackFast™ Packing Band on it to roll you jacket properly.
In conclusion
For me this jacket is an overall winner that is a must in my luggage. At 249.99$ cad, it is a great price/quality ratio that can gives the "big players" a run for their money.
You can have more information about Topo designs here: