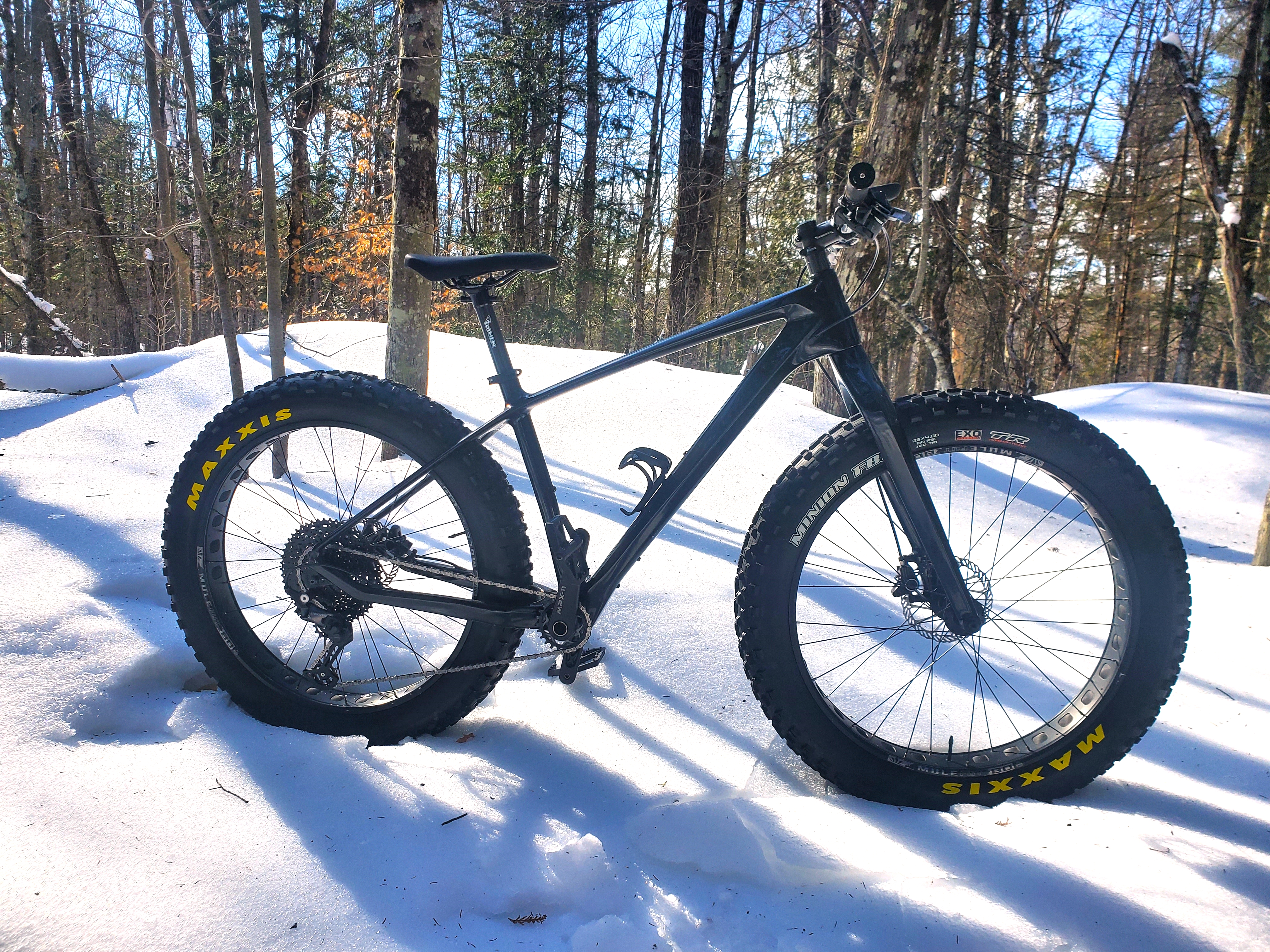 When my friend and tech Dominic told me that he bought a carbon frame from China for this rental fleet I was intrigued by it and it did not take more to brainstorm about the 2022 fat bike project.
Directly from China frame!
We often hear people saying that they are afraid to buy Chinese frame and heard supposedly horror stories. But is it the case or not? After 3 months I will give you my opinion about our full project.
Dominic bought the frame directly for 900$ cad shipped on Aliexpress without high expectation about it. The seller was not able to provide the original frame and proposed another one that looked nicer on picture. At this point he did not have the choice to say yes. For the buying experience…we will pass.
We received the frame after a month of waiting, and we were impressed how well it was packaged and the finish (Dom selected glossy black.). This is when we started the teaser on social media about the frame and people went completely nuts about the design of the frame asking us questions. The geometry looked interesting too.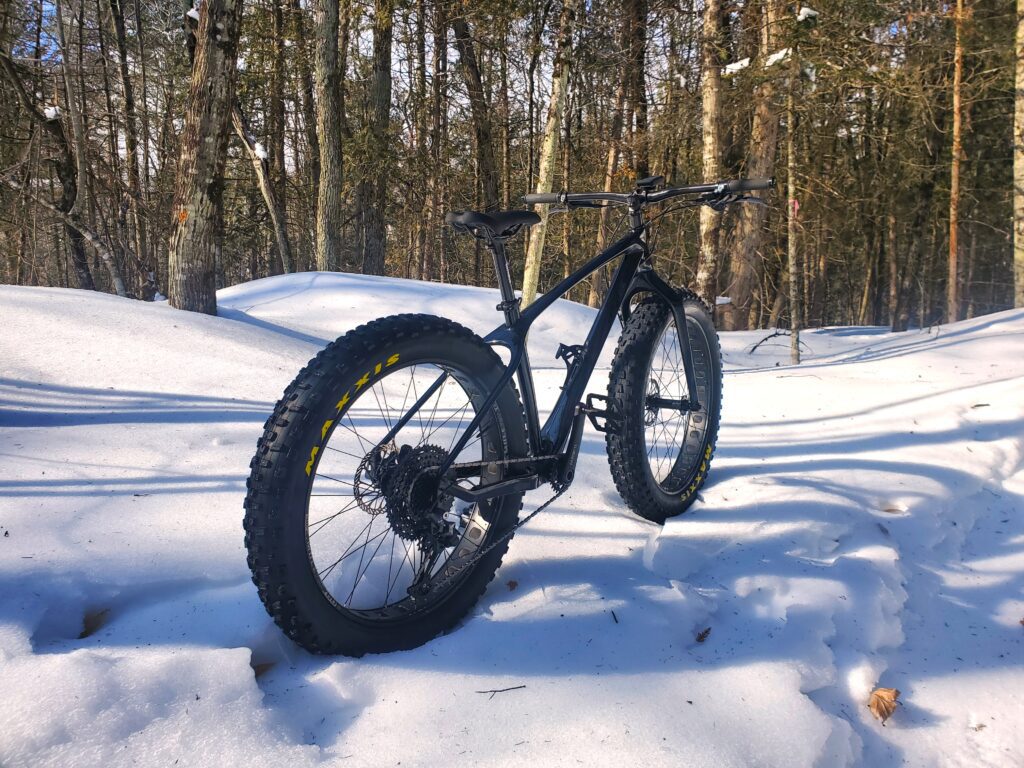 The purpose of the project
But Jonathan what is the purpose of this fat bike project? We wanted to build a lightweight carbon fiber fat bike without exploding the bank and with the bike shortage, we chose an unorthodox way to do so.
Components
We like Wren sports and they are always down to participate in our crazy projects. They have sent us a carbon fiber handlebar and seat post and their famous lightweight stem. Talking about their stem, they are the lightest iso safety certified stems in the world.
We went with a Shimano Deore 1×12 set up with a Sunrace cassette and Deore brakes. In my opinion it is a good bang for the buck and it shifts pretty well.
Wheel wise, we had a set of Mulefut 80 width with Maxxis Minion FBF/FBR on 26 x 4.5. Last season we had the same combo and once pressure is set, it is a good set up.
Is there better options for the winter season? Yes but we wanted to keep it low cost and people tend to get rid of these tires. On the ice it is another story… We use a set of studded in these cases.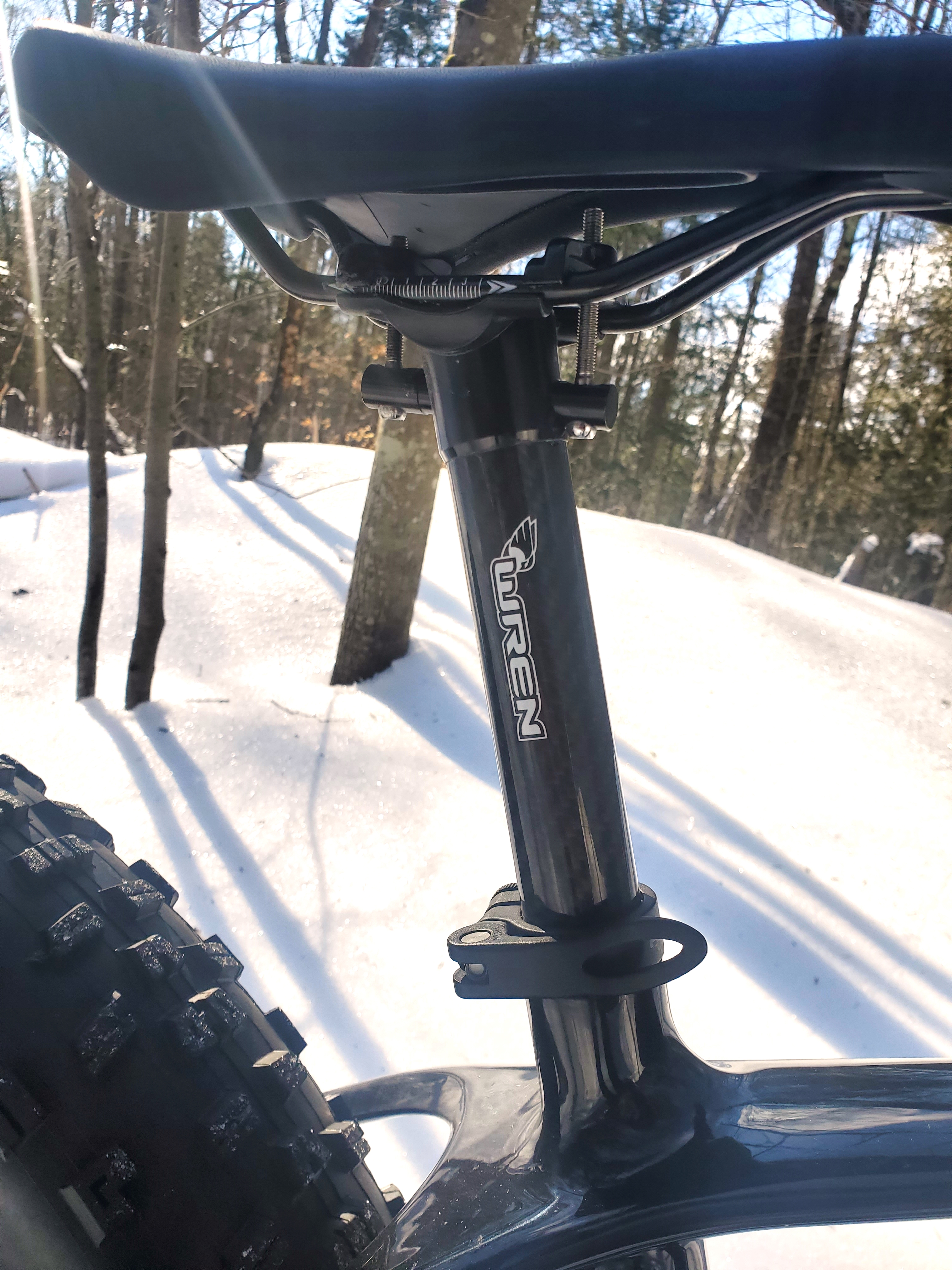 Revoloop revofat tubes
The guys from Ottalaus were kind enough to send us a set of revofat tubes to put to the test and keep the weight low. When I told people on different fat bike group that I would test these the comments were majorly negative and I was kind of surprised but I really wanted to make my own opinion. They told us how to install them properly since it is not exactly like a regular tube and it went like a charm. I advised them to send to every buyers the installation instructions, so they don't have problems afterward. Versus a regular tubes, we saved over 50% in terms of weight. But Jonathan why don't you do tubeless in this case? I simply hate tubeless tires!
I rode these tubes for over 3 months and I must admit I was really satisfied with it. You feel less rolling resistance and the rotational inertia is quite phenomenal. When you go back to regular tubes, your clearly sees the difference. I also did not have any problems with the tubes and even Dom swapped them to his bike afterward. Do I recommend this product? Yes when installed properly.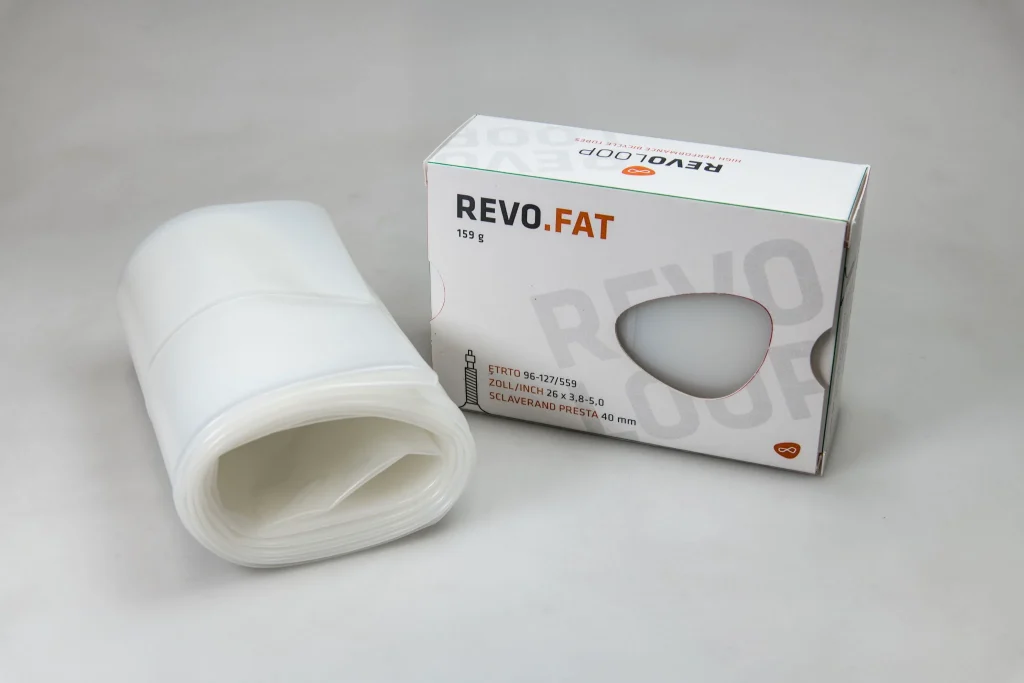 In conclusion
One thing I told Dominic at the beginning of the project is that I wont be soft with this bike and beat the c#$% out of it to see if it would take proper frame stress. 3 months and over 300 km of riding and carried in the back of my pick up truck, the frame and the paint is in great condition. We also like the geometry of it.
So Jonathan what is the brand name of this frame? We called it the CCS for cheap Chinese Sh%?* We do not suggest to buy from the seller we have used so we won't link it.
You can have more information about the components here: