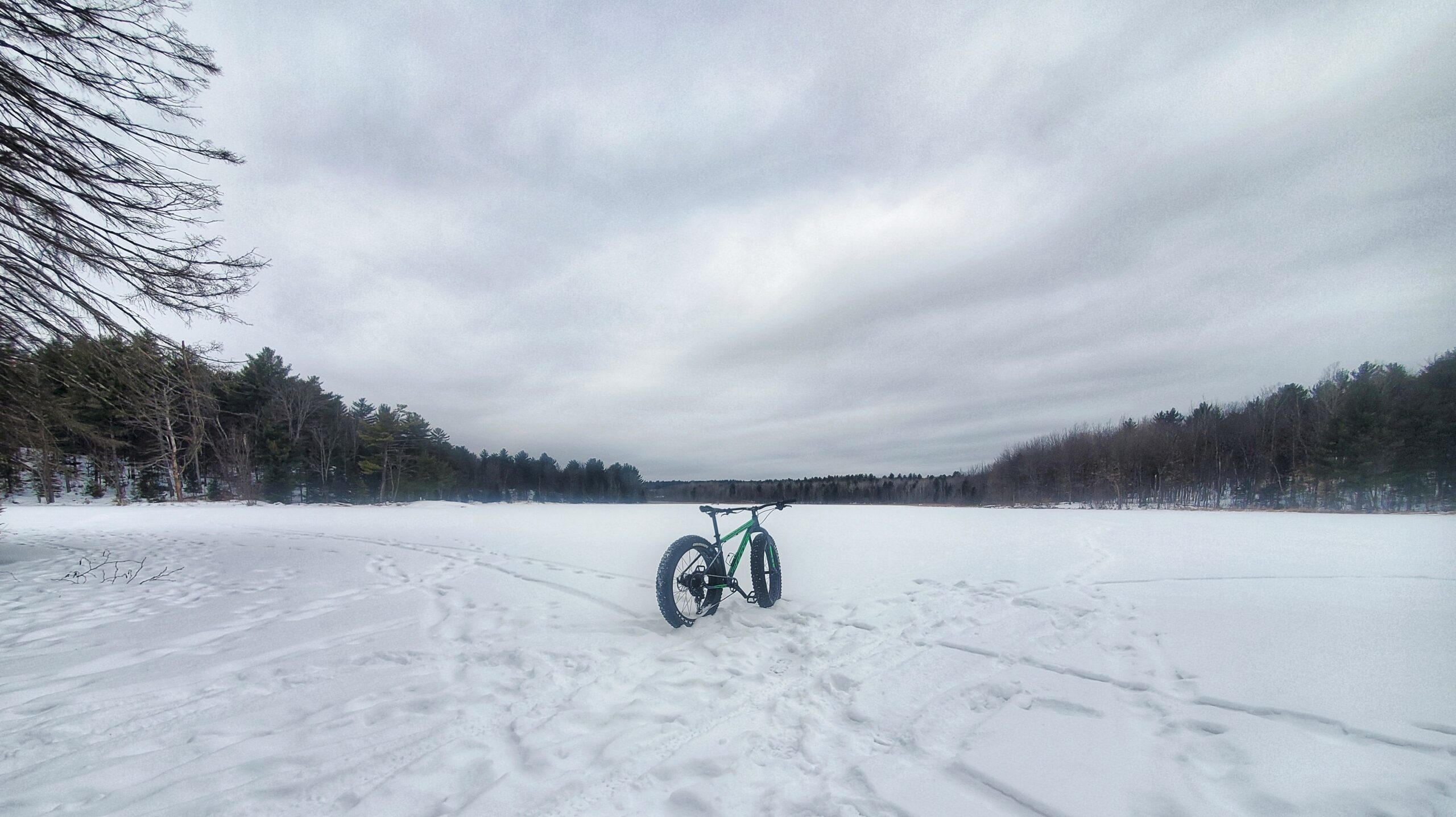 I heard about this place about 3 years ago when a friend told me that we would go to Lac Jérôme. My first reaction was: There is a lake in Saint-Jérôme? The rest is history…
About
Lac Jérôme is a 10 million square feet park with gravel path and some volunteers made some trails for hiking and snowshoeing and a little bit later fat biking. The trails were named after dogs that are walking there. We talk about 27 km of pure pleasure with 216 meters of total descent. But Jonathan why do you think this place is the most underrated spot?
Since people think that Saint-Jérôme is mostly flat, they think they wont have to force and climb at some spots. This is where people are wrong. There are two portions at Lac-Jérôme we call them the lower portion and the upper portion. The lower portion has less climbs but you are still technical by the way the trails are developed. The upper portion have more climbs and is a bit more demanding and technical. There is a few challenging climb like the Stella or the Falaise trails that you might end up pushing your bike.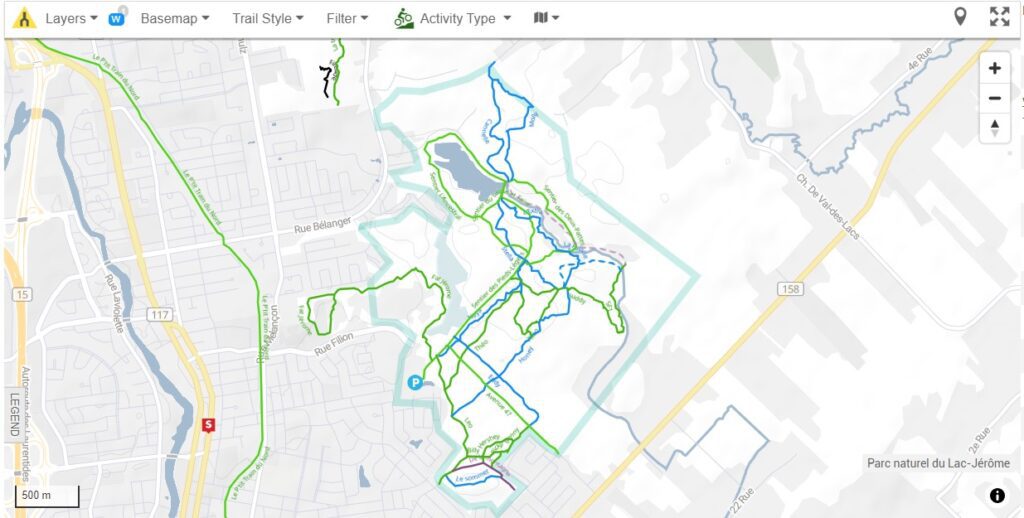 A thight community
Dominic Chapleau is the administrator of the fatbike Lac Jérôme page and the key person for the trail reports. Dominic lives right beside the trails, rents fat bikes and is really implicated in the grooming portion. It is because of him that I decided to become and volunteer and groom trails when needed. It is crazy how implicated that people are for the wellness of the trails.
We were fortunate enough this year to have Martin that brought his snowdog and Jean-Francois that we like to call the human snowdog to groom our trails quite often. It is not rare that the trails at Lac Jérôme we rideable before any other places in the area.
In conclusion
For me Lac Jérôme is my go to place for fat biking by the way the trails are built, the awesome community and the ease of access. One ride there and you will be hooked.
You can have more information about the Lac Jérôme here: