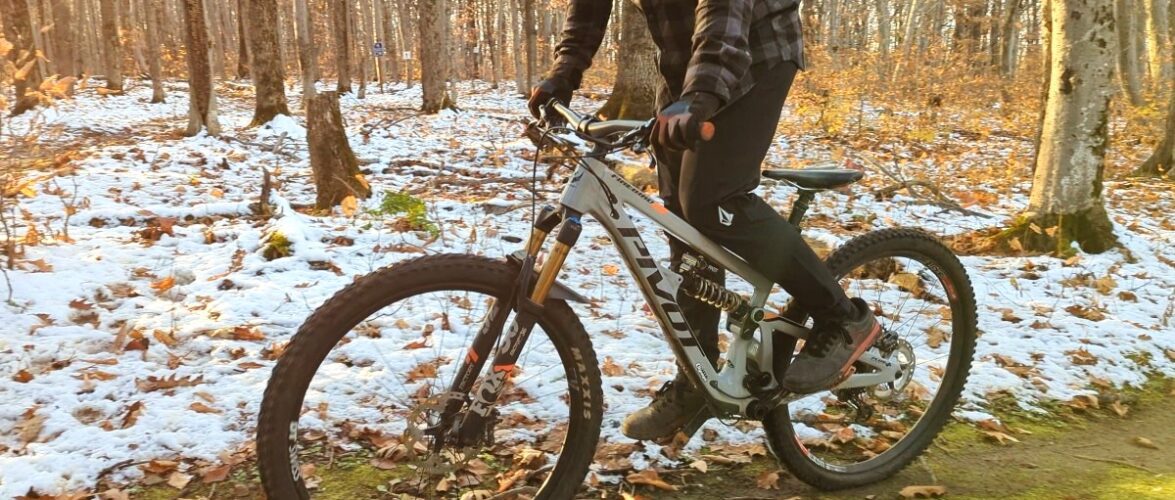 No, you're not dreaming! In 2023, Volcom launched its brand-new collection of technical clothing for mountain bikers. Widely known in the culture of skateboarding, surfing and snowboarding, the popular brand Volcom enters the growing realm of mountain biking. Here is my impression of one of their highlight items; the Trail Ripper Pants.
About Volcom
Known to be the first America's Boarding Company, Volcom was created in 1991. The Californian company is based in Costa Mesa and has been founded by Richard Woolcott and Tucker Hall. ''Youth Against Establishment'' is the idea that the two founders wanted to convey through the brand. In fact, the name "Volcom" is derived from the phrase "Value of life committee." Volcom is an authentic brand that has stood out over the years, building an outstanding reputation among its generation. They want to support anyone who is ''True To their passions.''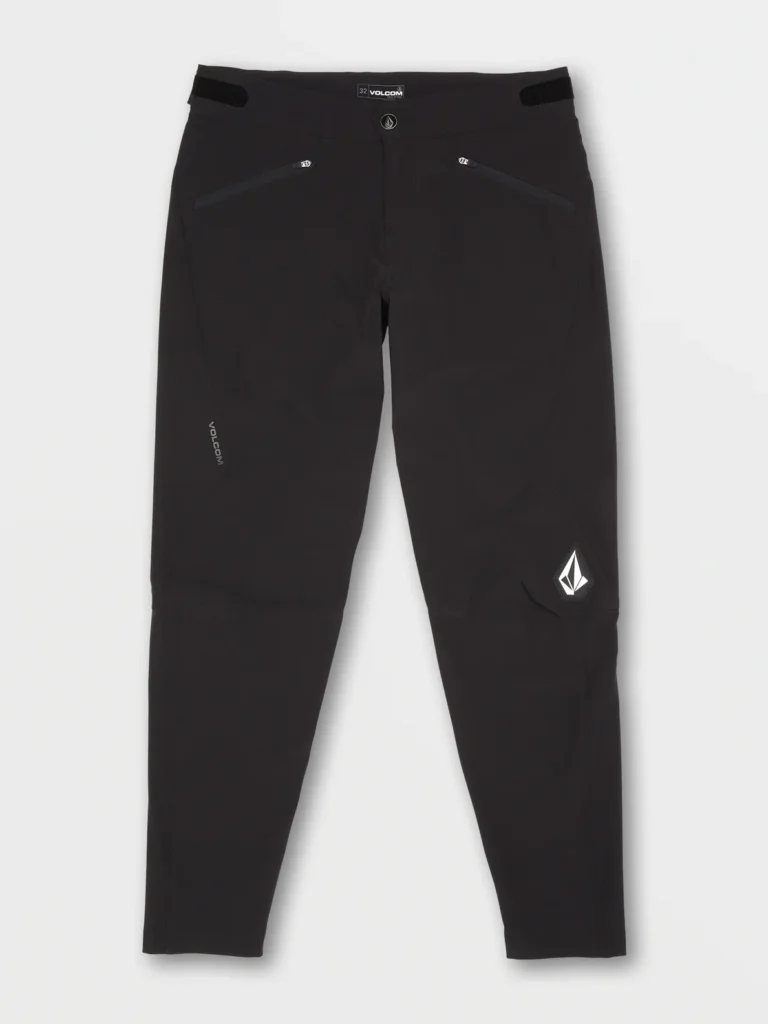 Volcom's Trail Ripper Pants remain the longest model in their collection. They are the ideal partner for the beginning and end of the season. These pants are the appropriate candidate for cooler weather. They are unlined, but the simple fact of having the whole leg covered helps us maintain our temperature up.To be absolutely honest, I am having a hard time finding fault with them. I have nothing but positives to say about these bike pants. They're lightweight, durable, waterproof yet breathable.
The sizes are faithful. I usually wear a size 34 in my pants, so I tried size 34 in the Trail Rippers and they fit perfectly. They're neither too tight or too loose. There are two Velcro adjustments at the waist towards the back of the pants. I didn't have to do a lot of adjusting. Also, the thighs aren't too tight, and the pant length is just perfect! These pants are slim fit with tapered legs. This prevents your pants from getting caught between the chain and the sprocket (a detail I particularly appreciate).
48% recycled polyester, 43% polyester and 9% elastane, these pants are designed with fabrics that facilitate mobility. The inner face is soft fabric which makes them very comfortable on the skin. They are water repellent finish, so they dry pretty fast and do not accumulate too much dirt.
One thing I particularly like is the two large pockets, secured by two zippers. They allow me to keep my belongings directly on me when I'm not carrying a backpack on my rides.
To conclude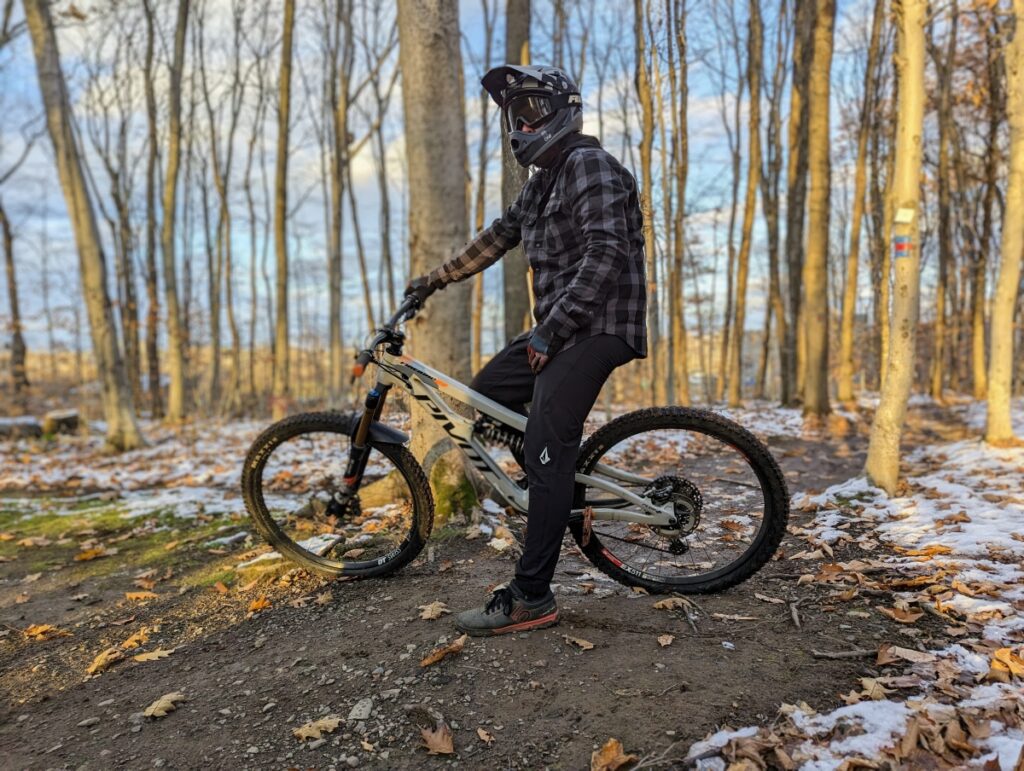 True to Trail Ripping, that is what Volcom wants to share with their new mountain bike apparel collection. With their expertise in manufacturing apparel for action sports, the company doesn't disappoint with its latest collection. I sincerely hope they expand their product range even further in the years to come. I think Volcom has a real place in the cycling world and am excited to see what happens next. The asking price for the Trail Ripper Pants is more than reasonable and affordable, considering the relatively high prices of some other mountain bike brands. They are only listed at $125 CAD.
You can have more information about Volcom here: