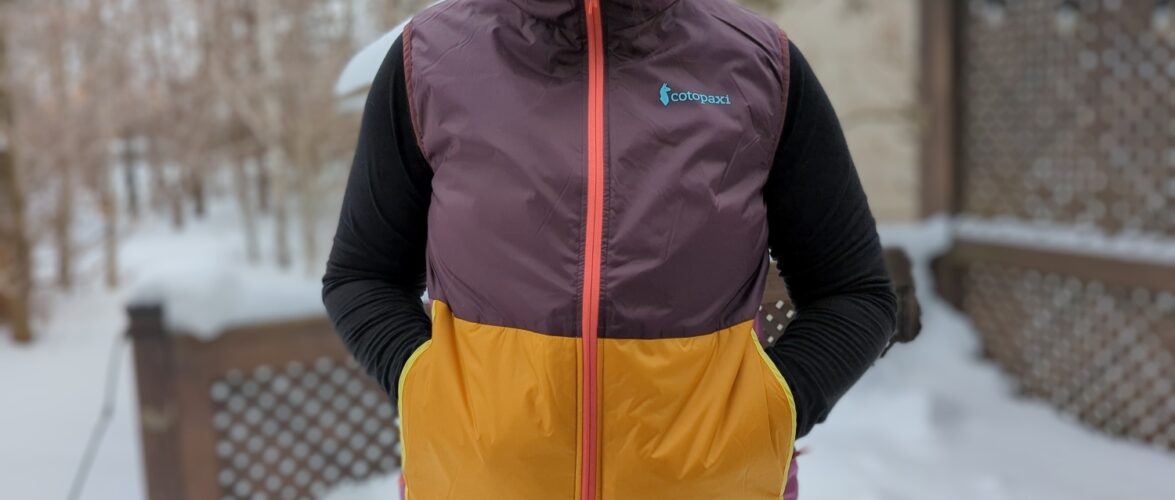 This winter, I set myself several challenges, especially in terms of fitness. I am integrating more cardio activities into my workouts, like cross-country skiing and outdoor running. A sleeveless jacket like the Teca Calido Hooded Vest from Cotopaxi represents a great addition to my wardrobe. If you don't know much about the Cotopaxi Company, here is basically what you need to know about them.
About Cotopaxi
When you purchase Cotopaxi equipment, not only are you investing in sustainable and environmentally friendly materials, but you are directly supporting them in their mission to reduce inequalities. This company dedicates at least 1% of their revenue to non-profits that help communities in need. Cotopaxi directly helps through health care, education and livelihood for several communities in Latin America that are experiencing poverty.
The Teca Cálido Hooded Vest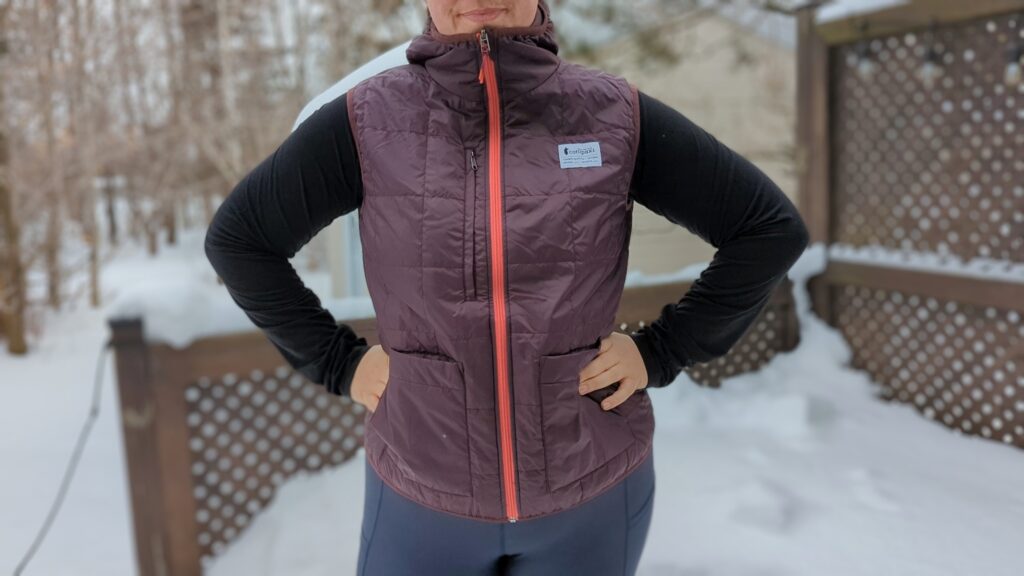 Let's talk about this vest. The Teca Cálido is a hooded vest made from recycled material, such as polyester and repurposed taffeta. The model that I received is the color called "Provence". As always at Cotopaxi, we get products with original styles, but what I find particularly interesting about this jacket is that it is fully reversible! What could be better than a product that offers two unique looks in one? On one hand, we find a more neutral style, on the other, the vest is colorful for days we feel funkier.
On one side, there are two secure zippered hand pockets, on the other, there is a two-way drop-in patch and hand pockets. They are relatively massive by the way. Which is convenient because they can contain a lot. There is also some elastic binding on the hood, the armhole and the hem to get a more proper fit on you. The hood is unadjustable, but it fits well on my head with my hat or beanie.
This vest is also pretty lightweight. It is very easy to carry and definitely a "must have" in your luggage. It folds up, and stores in a small bag in the chest pocket. I find this feature very interesting and practical!
The size
So far, I have found Cotopaxi to be quite inclusive in the size of their product. Let me explain; I am plus size; I am tall and have a good shoulder build. I am also wider in the hips. In the last few years, I have tried different brands in outdoor clothing. The sizes vary greatly from company to company, and some of them are frustrating at times. If I can't even fit into an Xlarge model, I think there is a real problem. I'm wider, that's a fact, but that much? Anyway, that is not the case at all with Cotopaxi. This is the second product I've tried from them, and I'm glad to see the sizes are accurate and real.
To conclude
I had not tried my outdoor sports with a sleeveless jacket yet. It's a pleasant addition to my gear. I like combining it with a long sleeve shirt, thin or more insulated depending on the weather. That little extra layer around the abdomen provides a nice warmth in colder weather. But at the same time, it allows an excellent evacuation of moisture. I am satisfied with this product that lists at $120 USD.
You can have more information about Cotopaxi here: