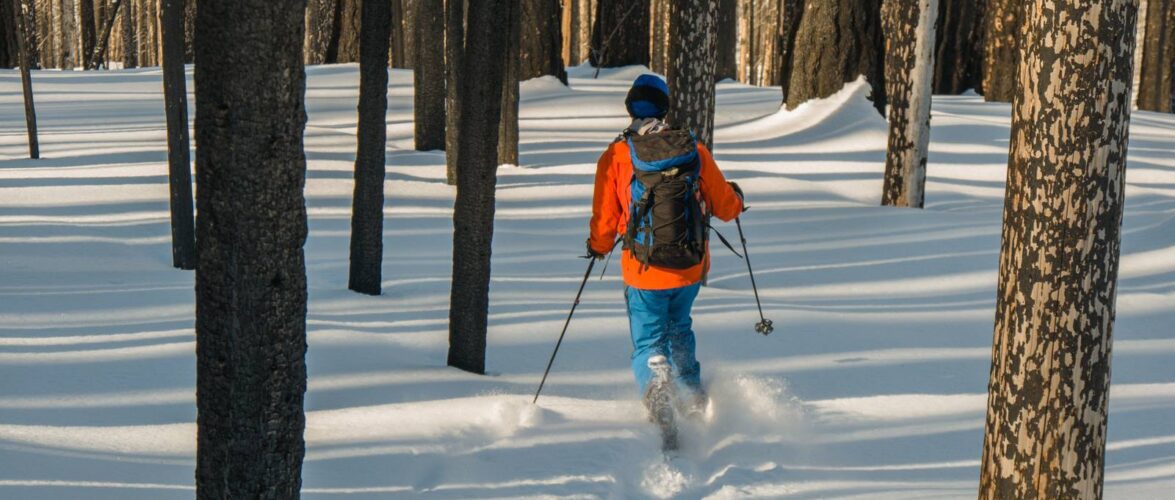 I am trail grooming at Lake Jerome in the Laurentians for fat biking in the winter since most of my friends ride there. Since the 2021 season more and more people were using hok skis instead of snowshoes, and I was intrigued. One brand was used more than the other Altai.
About Altai
Altai Skis was conceived by Nils Larsen and Francois Sylvain in 2009.
We both had extensive experience in the ski industry and had worked together designing nordic and backcountry skis for over ten years. We felt there was a great potential for skis designed for what we like to call 'pocket backcountry', the skiing many skiers have ready access to close to where they live. In both Quebec (Francois' home) and NE Washington (Nils' home), skiing out the back door or close to it offers us excellent and easy access to the winter world. We set to work on new designs, with the goal of creating easy to use and accessible gear to match the often overlooked skiing possibilities hiding in plain view.
What are Hok skis ?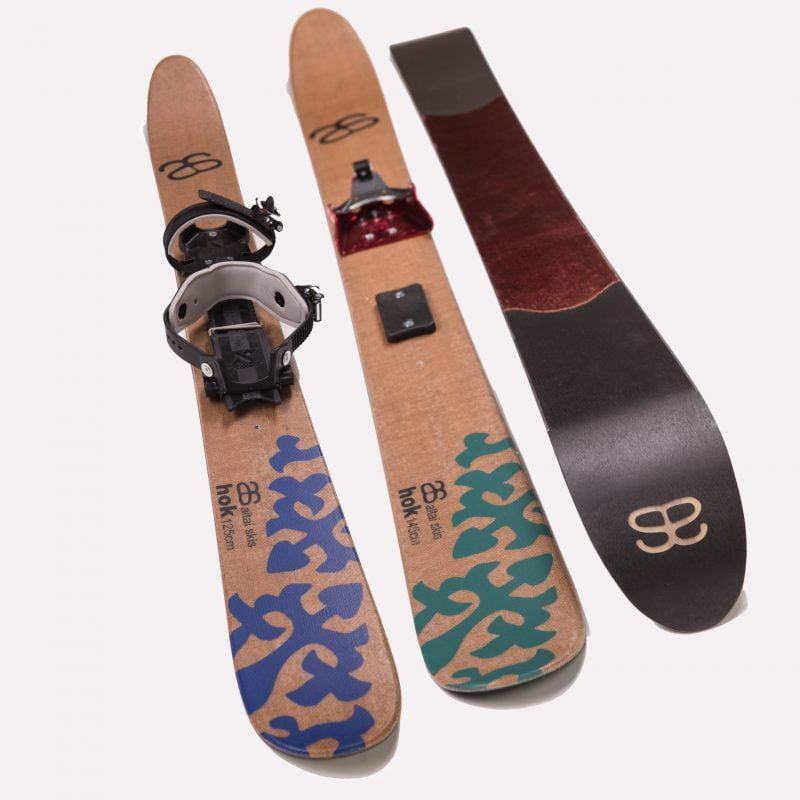 The Hok is designed as an easy to use ski for the backcountry. Its short wide dimensions makes the ski incredibly maneuverable, and the integrated climbing skin gives the Hok great traction for climbing. The right balance of running base and skin material makes the ski's downhill speed manageable and easy to control. Bridging cross-country skis and snowshoes, the Hok combines the maneuverability and ease of use found in snowshoes with the ski's efficiency of sliding forward rather than lifting and stepping with each stride.
The testing
I want to tell people that the last time I did regular skiing I was 4 years old so I was a bit nervous to use them at first. I took the 125 cm length with universal bindings, and I could fit the boots I use for fat biking and snowshoeing pretty easily and they are comfortable to ski with.
My friends told me that it was pretty easy to use and that I would get used to it pretty quickly and this is what happened. On my second ride I was more relaxed and was able to go down small slopes without any problems. The skins are really grippy and make the ascent really easy to do and in control.
It was crazy how faster we were able to groom the trails and with a nicer finish. In my opinion it is a big plus since we don't have any snowmobiles or snow dogs to help us out.
In conclusion
For me the Altai hok skis are a great product and for me there is no doubt in my mind that I will ditch my snowshoes for trail grooming and exploring next winter. How do I know if versus their competitors they are good? I tested two other brands and one thing that quickly stood out is that the quality of the skins were really not the same so I made the ascent a bit more difficult. With one of the brands, the bindings were becoming loose quickly and in my opinion security wise, it was not the best.
For a price of 499.99$ cad I think it is a great product.
You can have more information about Altai skis here: