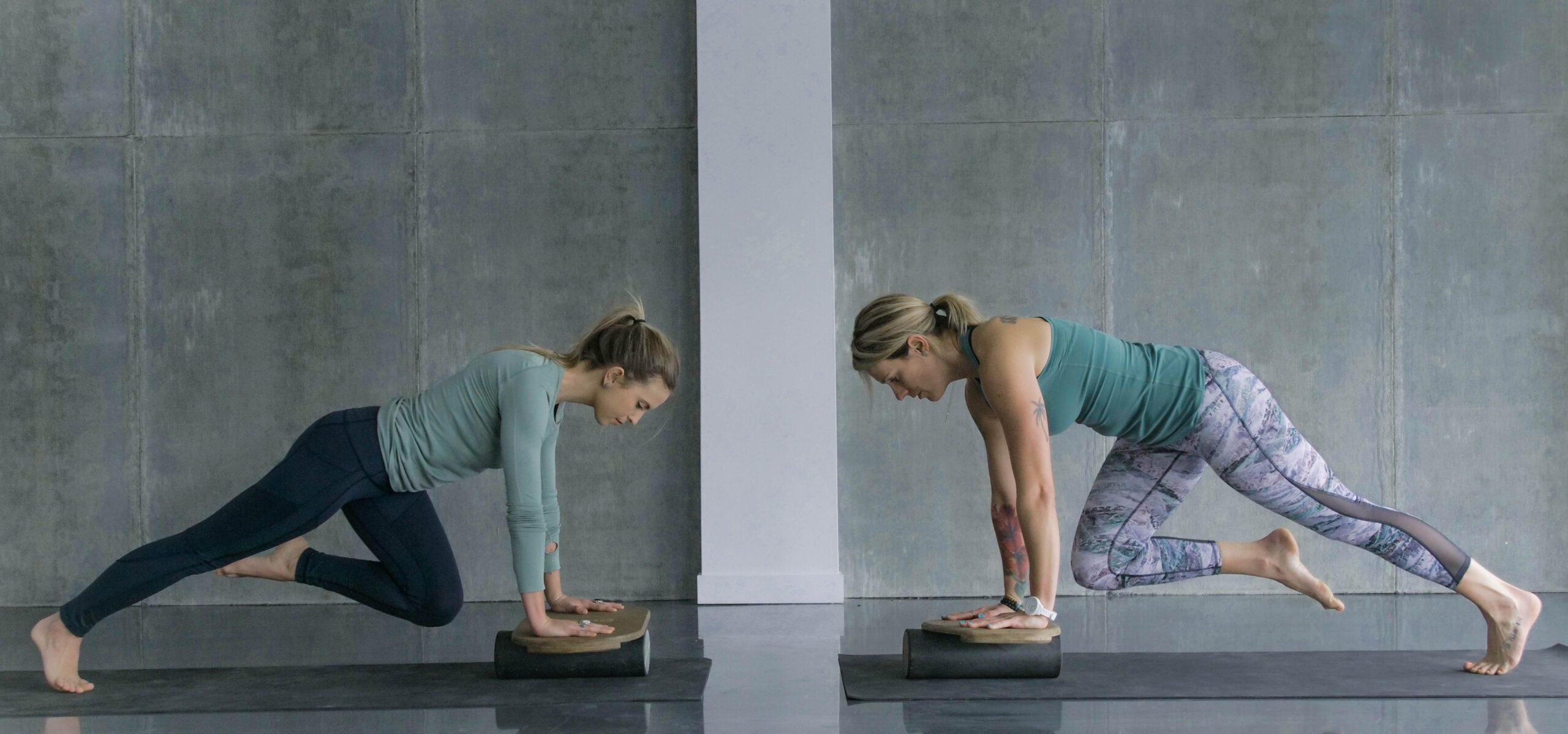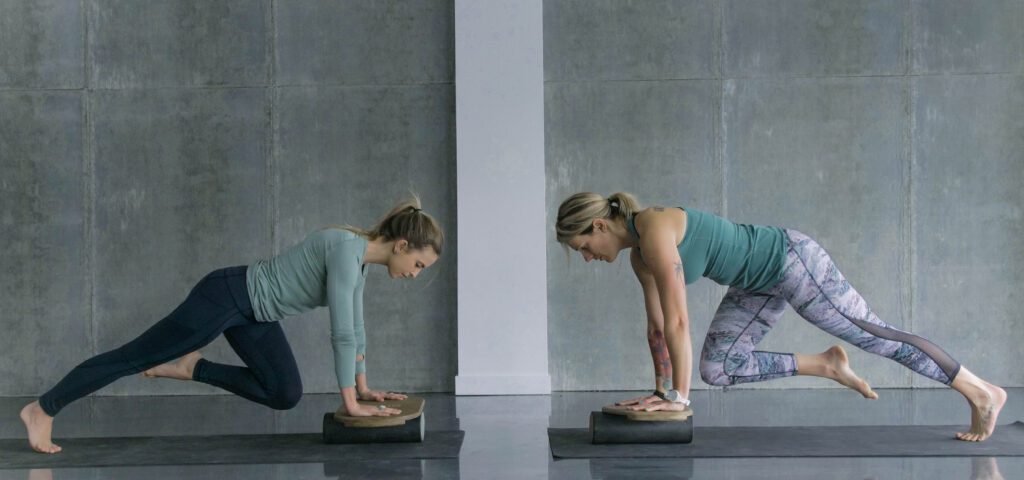 A couple of weeks ago I saw a Facebook add for Bootcamp B-BOARD, I was curious, so I checked it out on Wikipedia: In 1953, Stanley Washburn Jr. filed a patent for a balance board with the intention of its use for recreation. These boards quickly became popular for skiers and surfers to practice their balancing skills in the off season or when natural conditions were poor. The balance board is a device that has come to be used for training in sports and martial arts, for physical fitness and for non-athletic purposes. It is used to develop balance, motor coordination skills, weight distribution and core strength; to prepare people, before and after they reach old age, to avoid injurious falls; to prevent sports injuries, especially to the ankle and knee; and for rehabilitation after injuries to several parts of the body.
It took me about a quarter of a second to think ''Wow, I want to try this'' and I registered. It is new, it looks cool, and it promises to help for the SUP season, great. The only downside (I thought) is that the classes are online, but what can you do we are confined, and the gyms are closed. I decided to rent the Balance Board instead of buying it and when I went to pick it up, I was intrigued by this small, exceedingly small, it seemed to me, thing I was holding. When I got home of course I tried to stand on it…. impossible without holding the walls, the chair, anything stable and in reach, then I thought what the heck are we going to do with this tomorrow at the online class.
Saturday morning, I am all ready for the class, when Véronique Fradette from GoSup appears on my computer screen, she is so totally awesome! She explains all the moves and exercises very well, she has different options for those with injuries and those who want to push it further. The music starts and guess what? I was able to do most of the moves to my astonishment without holding the chair. Véronique made the class so dynamic and fun, she sees us online, can correct our postures or moves, give hints, motivate, all this while I was sweating myself. We used the B-Board in different ways and strengthening different body parts. I never thought I could enjoy online training like this.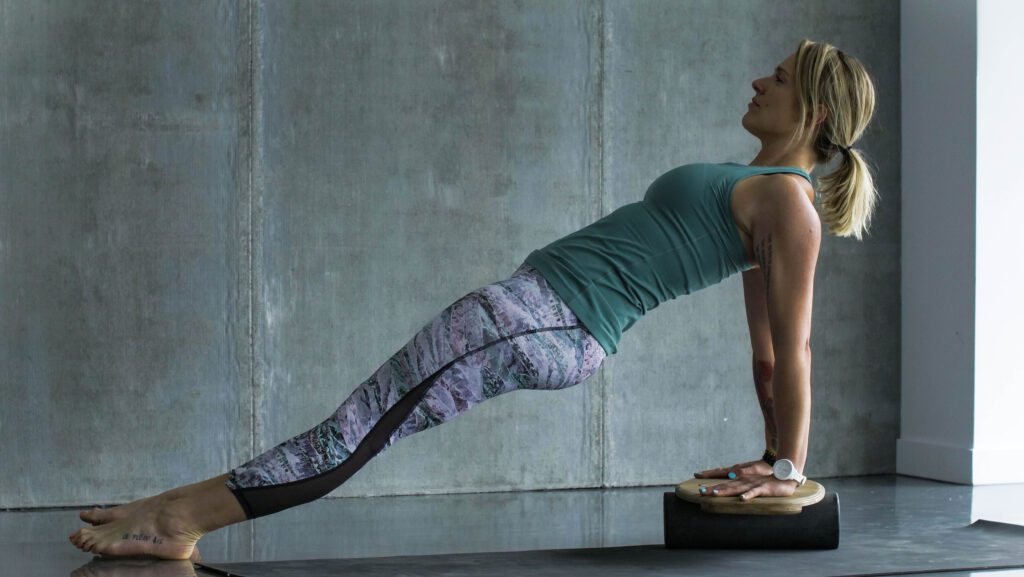 The next morning, I could feel all my 570 muscles 😊 what a great feeling. I thought the core muscles would be the ones hurting but I was wrong, this workout is so complete, intense, and fun that I am hooked. The number of different exercises you can make with this board is impressive and I would never have thought of it. Working out the arms as hard as the core, Véronique explained, is crucial and not only for paddling but to be strong enough to pull yourself back on your SUP should you fall, just as much as working the ankles, feet, and toes to avoid cramps. The session is over now, however we asked that she continues with something advanced so awesome it was, and she does.
Do I need to mention I bought the board? Montréal B-Board promotes an eco-responsible consumption and that is why their balance boards are handmade with 100% recycled wood that comes from several Quebec and Ontario manufacturers, to top that they plant 1 tree for each, and every balance board sold. An awesome gesture that will make sure we can enjoy playing outside for a many year.
But the greatest gift in this new workout is, in my opinion, the strength and confidence I gained on my first outings of the season, I felt balanced, more in control which is priceless when the water is extremely cold and you sure do not want to fall in even if well dressed in wetsuit and all, and this confidence I acquired, comes in part, with the balance board training!
Ride safe and enjoy!