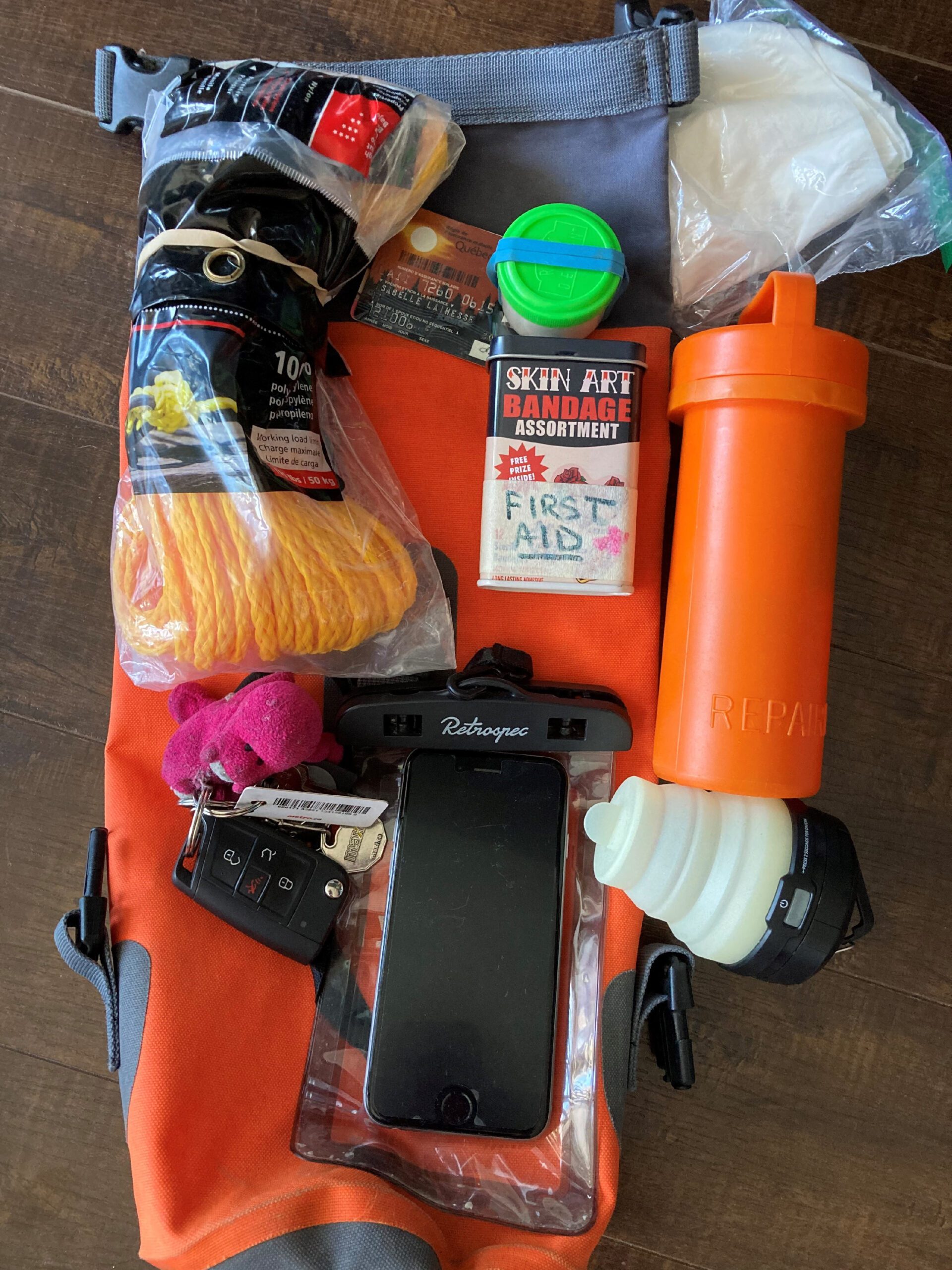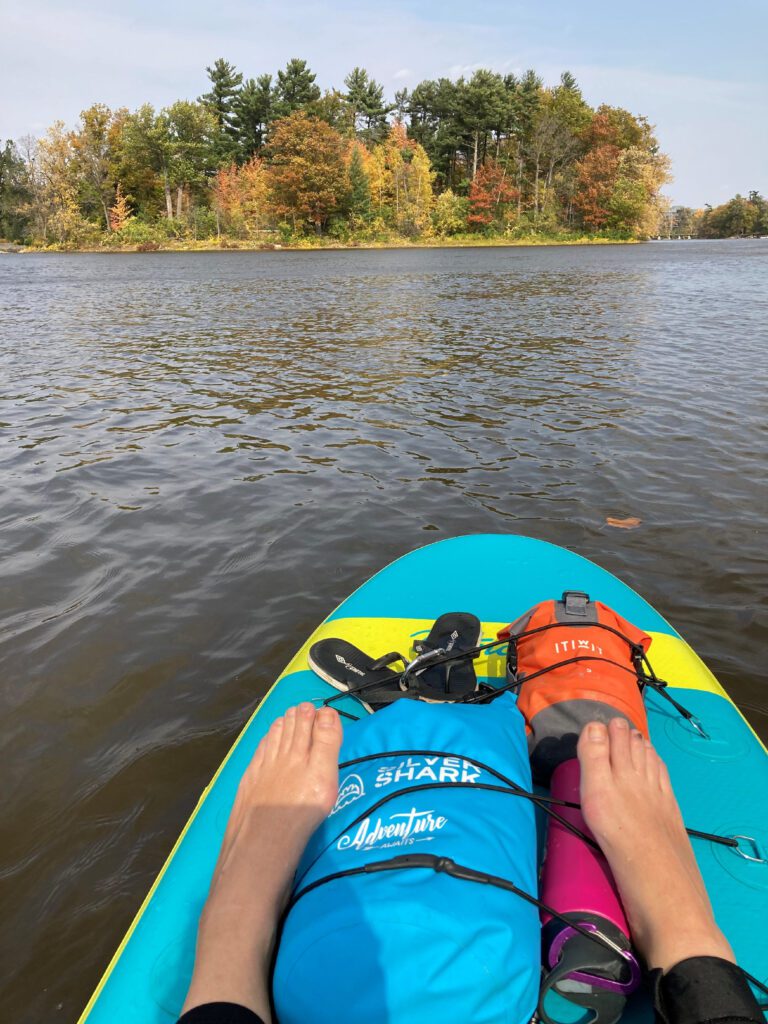 PLAY IT SAFE from the beginning!
Because of the growing popularity of Stand-up paddle boarding many questions come to mind – or not – before heading to your favorite water spot. Know your stuff before heading out; water is a dangerous environment, play it safe, plan your ride and enjoy. Here is what the law says:
When undertaking a trip or circuit such as a group crossing or solo outing, this is considered navigation, and you are subject to have a Canadian coast guard approved PFD (personal flotation device), sounds signalling device (whistle), and 15 meters of floating rope. Without these three pieces of equipment, you could face a fine if asked to produce such items by law enforcement. If traveling before sunrise or after sunset a navigation light is also required.
The final piece of equipment that is not required by law but highly recommended is a leash. A leash should be worn at all times and can save your life!
(Source: SUP Safety & Canadian Regulations – Inflatable SUP Canada)
I ALWAYS has these items with me, and ALWAYS wear my leash, it is my life and my decision. I heartily recommend you do the same for your personal safety and the safety of our sport. Moreover, should you be in distress know that on your cell phone *16 will get you immediately in contact with the coast guards.
Now let us look at the content of my drybags. Personally, I like to have two bags rather than an excessively big one, because like my purse, what I need is always at the bottom and emptying the bag on my board to find my Chapstick defeats the point of keeping my stuff, dry! Therefore, in my smaller bag I stow things I expect I will not require frequently: my repair kit, first aid kit, tow rope, extra tissues, night lamp, and a little container of salt with an expired health care card. Curious? The salt is for bloodsuckers, should I get unlucky and have them stick to me and the card will help me scratch them off, at the same time even if expired, it states who I am should I be in trouble without any other ID. This smaller bag is also where I will put my car keys and phone.
My second drybag will contain a wind/rain jacket, spare clothes, and my rash guard at the bottom. On top, more accessible: sunscreen, sun protector Chapstick, and a little clean towel to wipe my eyes if sweat and sunscreen should burn them, yes it happens more often than you think. My hat and sunglasses, if I do not wear them, will be stored there too with a pack of tissues and my extra bottle of water. Recently a added a face mask, to be COVID-19 safe.
Let us talk about lunch now. I never leave without enough water and a couple of snacks (fruits, nuts, cheese) that can provide me with energy and hydration should I encounter a rough way back. Otherwise, I bring anywhere from a small lunch box to a big cooler depending on the day (use frozen water bottles for icepacks, they will have a double duty). I also always have an empty bag to bring my trash back and sometimes other people's trash too.
Now for the nice to have that I do not possess but could be on my wish list: a go pro camera to film my incredible adventures, an anchor to admire the sunset, relax or do some yoga postures, a She we or She pee (to be able to conduct your business in the wild like a man) apparently the girls I know who tried it could not go without it anymore.
Whatever you bring with you, make sure it is secured to your board under the bungees or attached with carabiners because if it gets choppy or you capsize, the last thing you want is running after your stuff, I have seen it. I additionally inevitably have a pair of flip flops or water shoes attached to my board for getting in and out of water or exploring when permitted.
Think of your animal if you bring him with you, make sure he wears a life vest, bring a water container from which he can drink from, snacks, basically the identical thing you bring for yourself.
Now you are safe and ready for some fun and adventures on the water this summer.
Make every ride count!