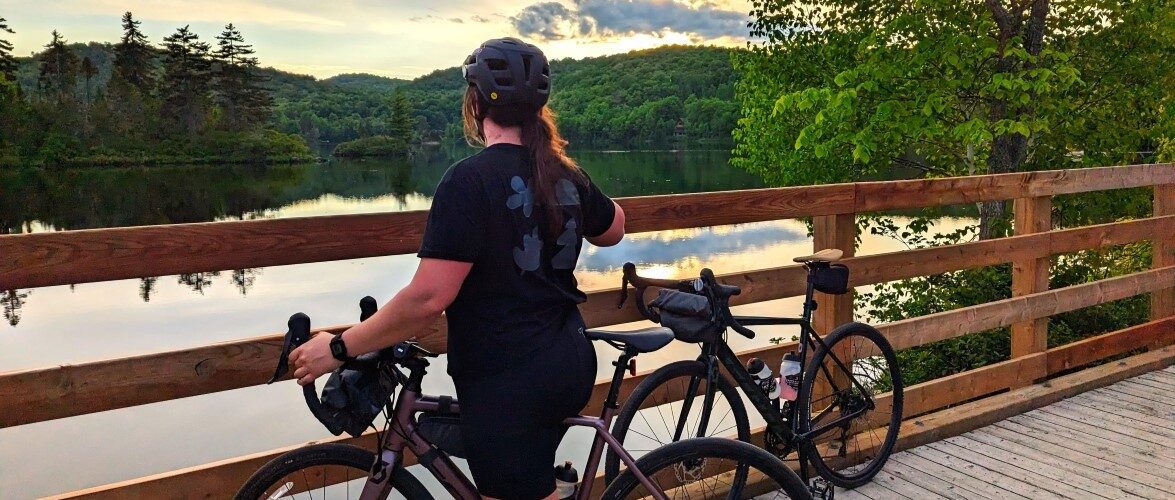 This spring, at the Gravel Bash event organized by Allday magazine, I had the chance to meet new people and discover beautiful brands I didn't know until now. I met an absolute gem from the Eastern Townships of Quebec, Natasha Canin's company Les saisons. By collaborating with her, I had the chance to test an exclusive sweater from the collection: the Poly Cotton Lifestyle Biker. Here are some of my impressions!
About Les Saisons
A recently founded Canadian company, Les Saisons aims to create a community through outdoor enthusiasts. To develop a collective of people who share the same values, both environmental and social. The products offered by Les Saisons are mostly manufactured in Canada, in collaboration with fine local companies.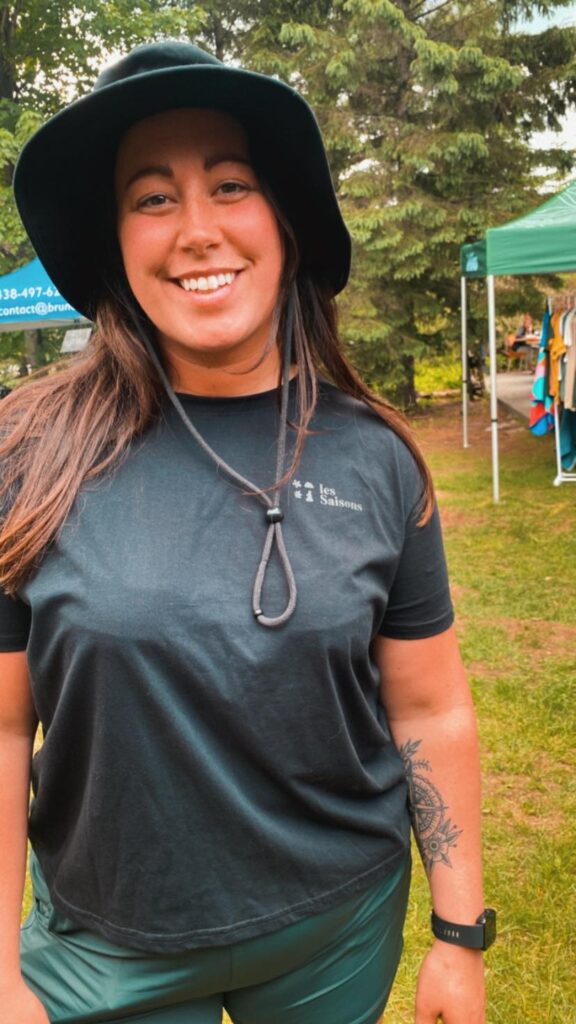 This jersey was designed for cyclists, but works well with a casual, everyday style. Made from high-quality fabric, 50 % polyester and 50% cotton, this sweater is soft and extremely comfortable.
One of the things I appreciated most when Natasha introduced me to this product was the fit! The Reflective shirt comes in two various cuts. There's the loose fit (for women) and the more standard cut (unisex). As I am a wider type of girl, Natasha strongly suggested that I try the ''Boxy fit'' one and I was pleasantly surprised by the result. The Boxy fit if you don't know what it represents; it is tops that are cut in a box shape at the torso, providing the upper body a square shape. That goes pretty great with all kinds of body types, especially if your shape is wider.
The main feature of this sweater is, of course, the logo. As the logo is printed with reflective paint, it offers an authentic look, but above all it's remarkably safe for evening bike rides. Since the sweater is black, this little touch makes it distinctly visible to drivers who pass us on the side of the road.
To conclude
First, I heartily recommend adding this little T-shirt to your wardrobe. The reflective shirt is so comfortable, practical and stylish. I love it. Second, I also recommend that you take a look at the online store. There are a ton of great products, in collaboration with local artists or businesses. You can also follow her adventures on the Les Saisons.co Instagram page. Natasha is out and about at events throughout the summer, so be sure to visit her at her kiosk. She's an immensely friendly and passionate woman! I'm very happy to have had the chance to discover this wonderful company.
You can have more information here: