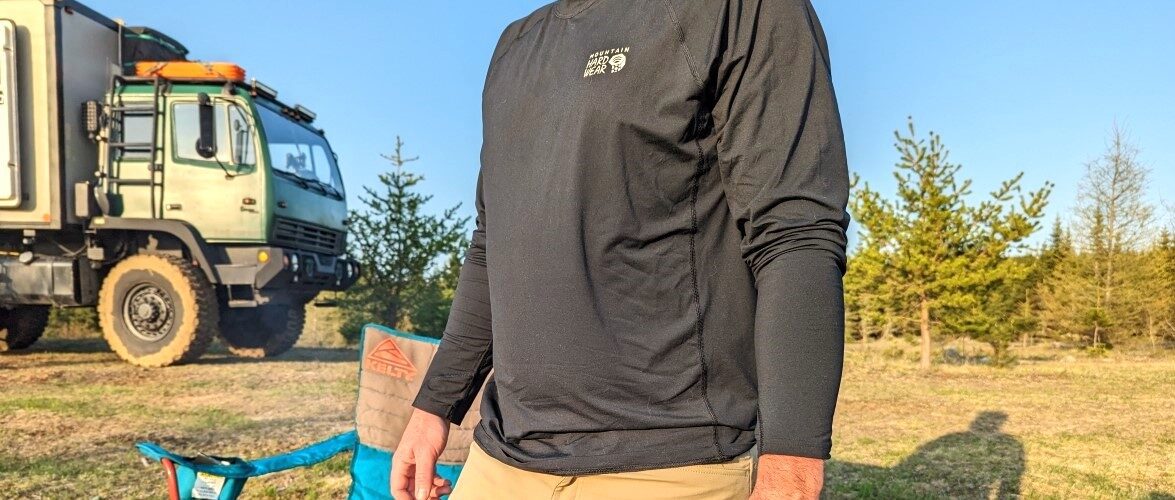 This spring I tried on a set of Mountain Hardwear clothing. I had the chance to try out the AP Active Pants and the Crater Lake Hoody, a duo that is perfect for outdoor outings. Here are my impressions of this famous sweater.
About mountain Hardwear
Based in Richmond, California, Mountain Hardwear manufactures and distributes high performance outdoor apparel. Founded in 1993 by a small group of outdoor industry iconoclasts. As the outdoor industry changed, the quality of the products on the market had greatly diminished. Mountain Hardwear chose to stand out and remain authentic. They want to offer the best and highest performance to outdoor athletes!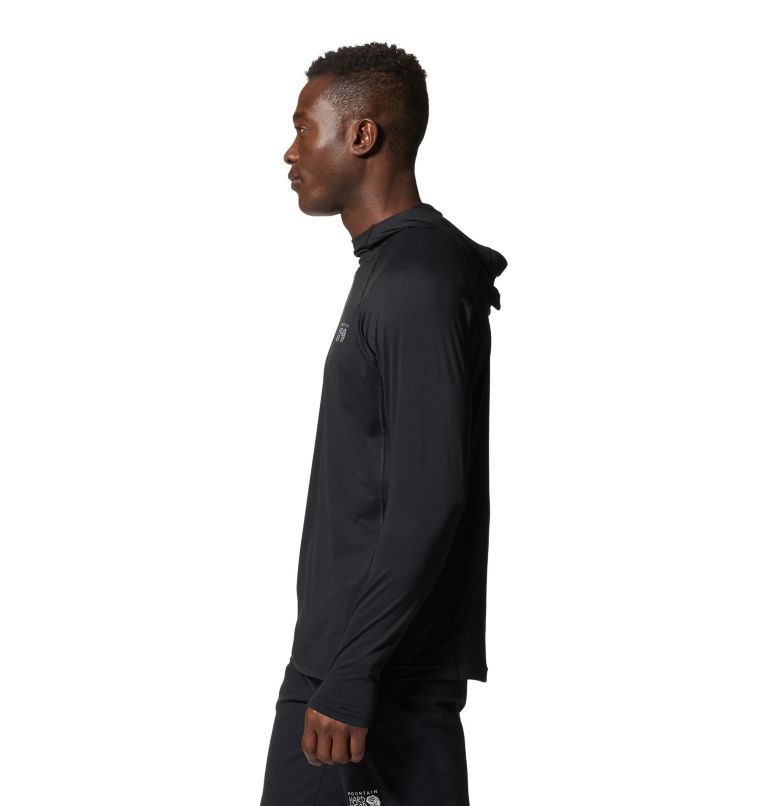 Available in 9 different colors, the Crater Lake is a long sleeve hoodie, extremely light; the lightest in their collection. It has been designed primarily to protect against the sun's rays with its UPF 50+ material. I'm not particularly fond of long-sleeved sweaters. I give off a lot of heat and prefer to have a t-shirt with a jacket over it, allowing me to play with layers, depending on my temperature. However, the Crater Lake hoody is so light and slim, I find it perfect. When we are out in the woods or on wilderness camping trips, it's particularly handy for covering up against mosquitoes. It protects me from the sun, which can sometimes be powerful and covers me when there's a light breeze.
The highlights of this sweater:
– The hood. It covers the whole head, is lightweight and wears particularly well under a helmet. Perfect for rock-climbing outings.
– There are discreet thumb holes to cover the entire wrist and part of the hand. The hole is big enough not to feel trapped. Thumb holes are very practical when it's time to put on a jacket or coat!
– The material is high quality, light and soft. This UPF 50 performance knit jersey wicks moisture and it is very quick-drying. There is also a MHW logo at front left chest.
– It is very compact, so it fits easily into a small backpack for hikes or days out in the mountains.
In conclusion
This highly breathable base layer hoody is perfect for your superlight backcountry adventures, rock climbing days or your backpacking, hiking and camping trip! It's easy to wear, all year round. Even in summer, because its lightness and UV-protective fabric make it an ally for your outdoor adventures. Once again, Mountain Hardwear offers us a top-quality product at a very reasonable price. For just $80 CAD, the Crater Lake hoody is a stylish and practical sweater. A must-have for your luggage or even your everyday life.
You can have more information about Mountain Hardware here: