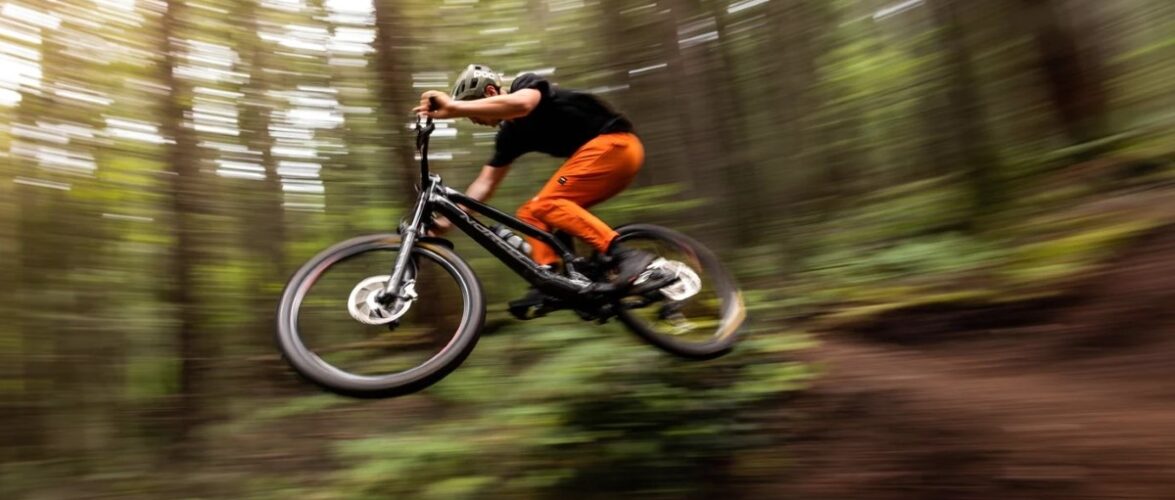 Photos by Travis the Tailor
I usually ride my mountain bike with shorts but ever since I tested their heavyweight pants last winter I wanted to test these bad boys out and they did not disappoint.
About NF
NF is a small, family-owned business that develops and manufactures the majority of its products in Vancouver, B.C.
Their goal upon inception was to build a healthy (not big) enough business to survive many generations, while also producing a sustainable, responsible product for those requiring new MTB gear.
They will never pursue perpetual growth; It's greedy, unethical, and leads to the destruction of our planet and society. We're here to take responsibility for the entire functional life of our garments by repairing, recovering or recycling used and destroyed NF products. We take as much pride in "rebuilt" garments as we do new ones.
In a time where brands come and go, our commitment is to provide meaningful products and services to our community for decades to come. We strive for a lifelong relationship with our supporters ensuring they're shown the respect they deserve for spending hard-earned money on our products.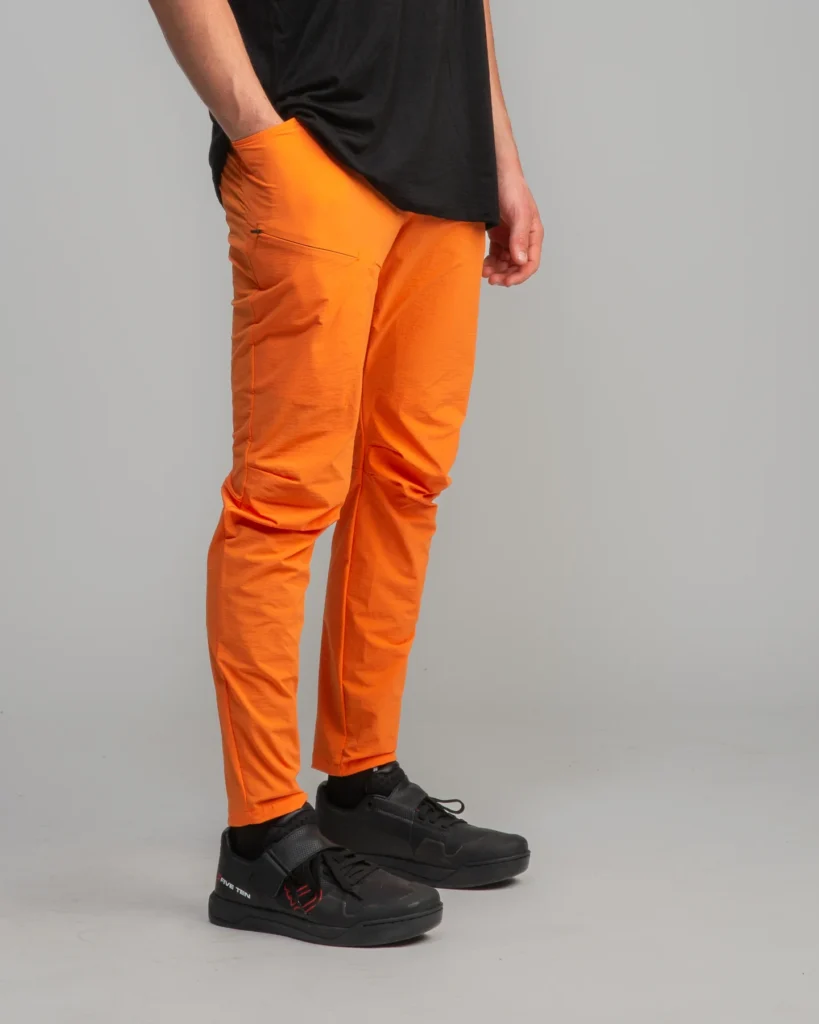 First and foremost, the size chart on their website is awesome and true to size. I took the medium to have the perfect fit for me. True to the name, these pants weigh 261 grams and I honestly thought they made a mistake when I got the small package home. They feel like you have nothing on and this is a great feature!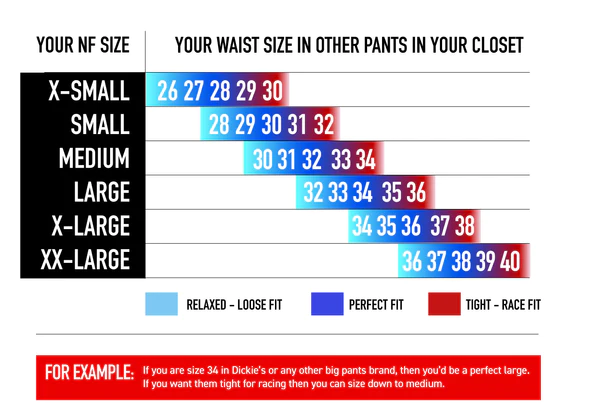 The lightweight trail pants is made out of ZRILIX™2 FABRIC which is composed of 100% recycled or post consumer materials with a DWR finish to protect from the elements.
Here are some features and comments of these pants:
– 2 extra deep lay-flat hand pockets
– 1 invisible zip YKK zip for secure phone storage (My Samsung phone fits)
– NF signature elastic waistband (Hello extra comfort and perfect fit)
– Belt loops included for those wanting to run a belt or shoestring (But you really don't need it)
– Increased Spandex content for maximum mobility (Pretty sure we can go yoga with them)
– Room to run nearly any kneepads ( I tested 3 different sets and they fitted really well)
– Ethically made in Canada (We the north)
In conclusion
Great fit, great quality and made in Canada at a great price. What more can you ask? A nice trail jersey that we will talk about a little bit later on another review.
You can have more information about NF here: