I had been looking for a rack for my 29×2.6" Kona Unit for a while, to pack on a couple extra panniers and strap various items for some winter overnighters. I was hearing some good things about Wren Sports and some of the fat bike friendly gear that they were making, so I decided to check them out.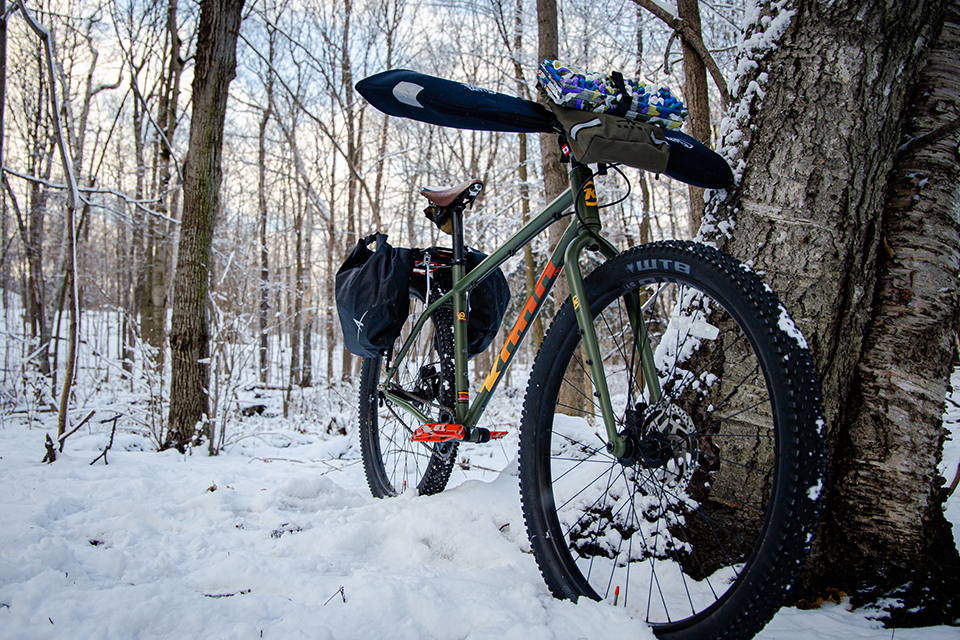 If you're looking for a great dependable rack for your large tire volume bike, look no further. The OneRack from Wren is an adjustable rack that is made for fat bikes (or any mountain bike or gravel bike really) with 26″, 27.5″, or 29″ wheels and 1″ to 5″ tires wide. On top of it the OneRack is simple to install, adjust and strong enough to mount whatever it is that you need to pack onto it.
At first glance I noticed that the OneRack is made from a solid aerospace-grade alloy and black powder coated for strength, corrosion resistance and is fairly lightweight, weighing in at around 784g. Right out of the box the OneRack comes with an assortment of bolts and spacers for mounting and adjusting to ensure a proper fit on most any frame. One set of bolts thread into the top plate and allow the side struts to expand in or out, depending on tire width, and lock the rack in place, to get just right the fit. Another set of bolt's thread into the eyelets on the dropouts. Where I did have a bit of manual adjusting to do was on the supplied fitting bars for additional support. They didn't quite fit my bike geometry, so I had to gently bend the bars down a bit until they fit snuggly on, which was an easy fix. The OneRack also comes with gear loops to easily attach pannier bags or for tie straps to hold down your load. I also appreciated the mounting plate on the rear to attach my taillight to for those dark winter days. On top of all that the price is nice, at around $100, which is well worth its value.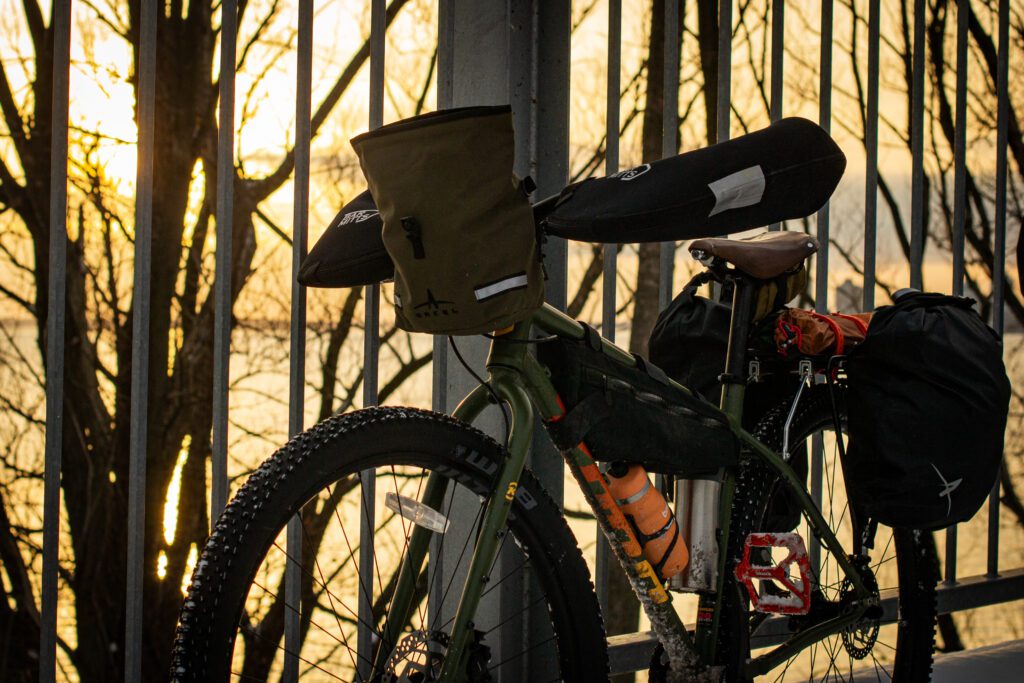 Once the rack was mounted, I noticed that the rack was designed to centre loads closer to the rear wheel for improved stability and bike handling. Once out on the trail I really appreciated this. There were no cumbersome issues with it at all, in fact, I barely noticed it was there. Handling with the extra panniers strapped to it was rock solid. After a few successful day trips, I was ready to really load it down for a winter overnight trip. With a few panniers stuffed full of food, winter layers, sleeping gear and along with a few Voile straps I was able to securely mount an axe, some tent poles and even a folding chair. It was a snap strapping all my heavy gear on the back and really improved the quality of my ride. Plus, the positioning of the rack is far enough back that there was no heel interference with the panniers.
Overall, the bottom line is this is a great rear rack if you are looking for a solid, well-balanced rack that's adjustable, no matter your tire size. It's been a great addition to my winter riding gear and will definitely stay on my Kona for more day and multi-day trips. Happy packing!
You can have more information about Wren sports here: