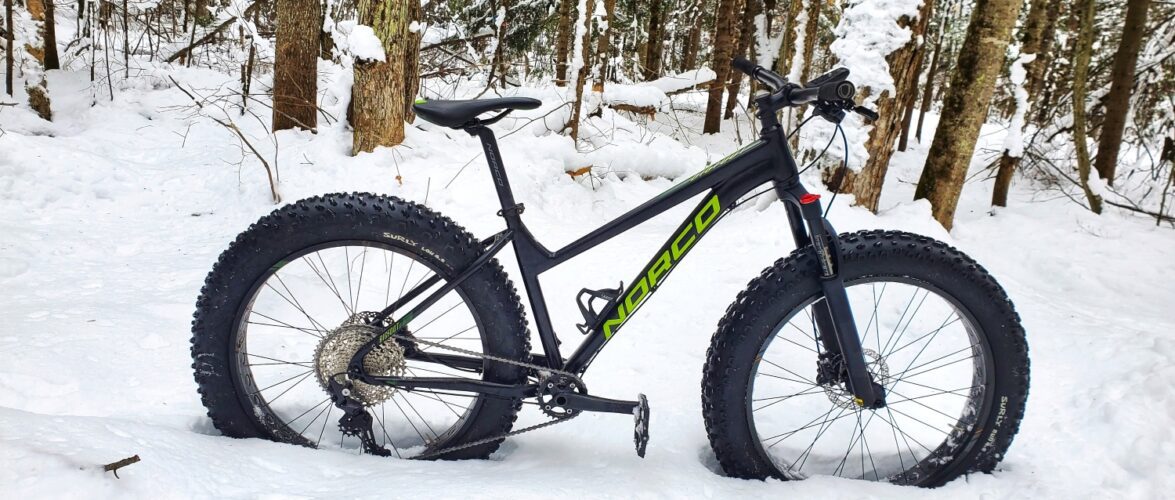 For the third season I decided to do a fat bike project. We all know the economy is not the best and sometimes to change your fat bike for a more recent one is out of the question but you nonetheless want to gain some "performance" to your bike.
The project base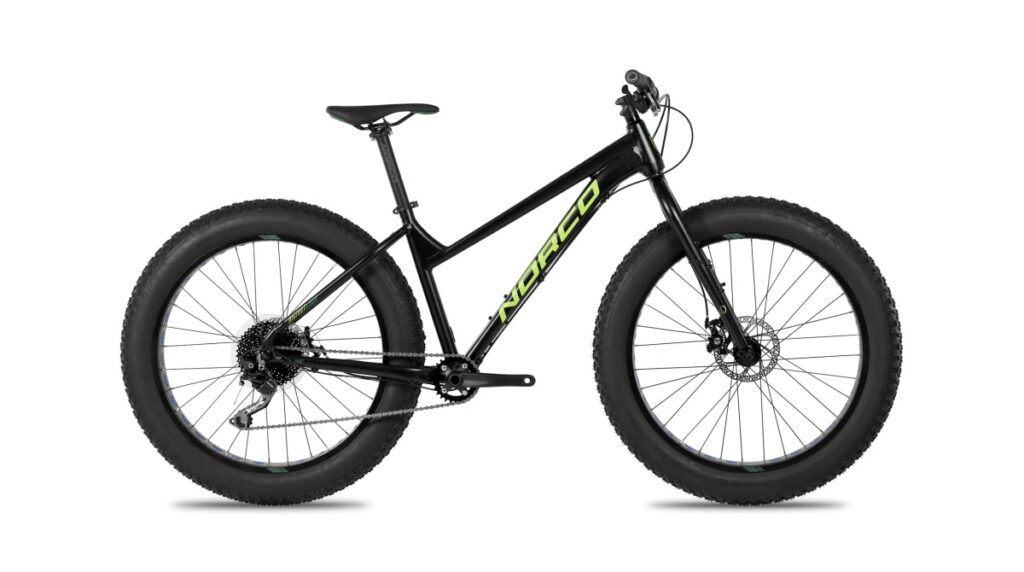 Fortunately I found a 2017 Norco bigfoot 6.3 for $500 that was in excellent shape. Wait what, $500? That is accurate. A rich family up north that used it a couple of times and that's it. In this case, let's keep in mind that normally we would already have this bike in our hands.
To begin with the bike comes with a Shimano Deore 10 speed with a 11-40 cassette and a 28T crank. The tires are Chaoyang 26 x 4. The excellent news was the rear hub was190 mm and the front is 135 mm the only thing is that the bike is quick release and does not have axles. On the brake level, it came with Tektro mechanical brakes. The paint of the bike was a bit scratched up but nothing that I could not alter with touch up paint.
The upgrades
On all the bike projects that we do, our friends at bikecomponents.ca are giving us a hand for the components that we need, and they genuinely liked the angle we were using on this one too.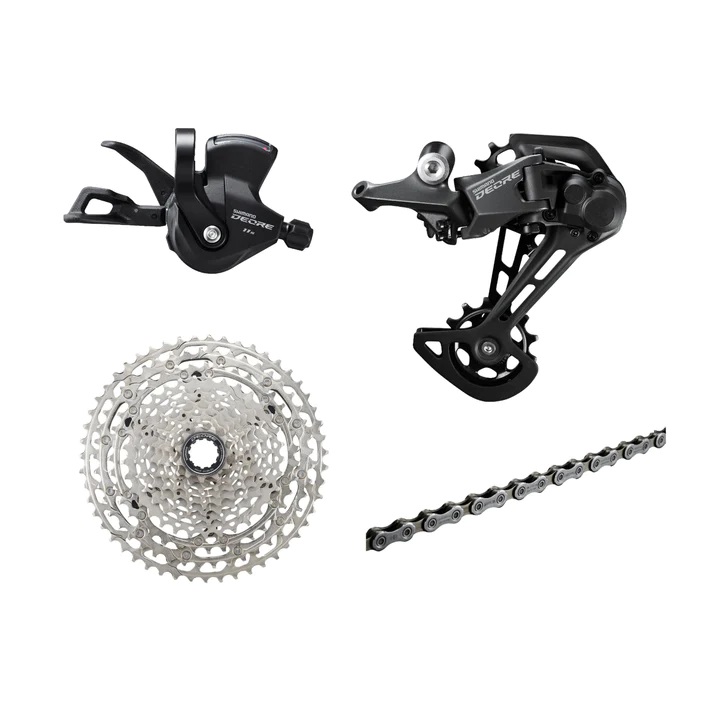 They sent us the Shimano Deore 1×11 mini groupset with a 11-51 T cassette. Shimano's Deore M5100 is one of the exclusive ulta wide-range option that is compatible with a standard Shimano HG freehub making it a excellent option for those who haven't converted over to new freehub standards. That would be ideal for those steep trails in my area.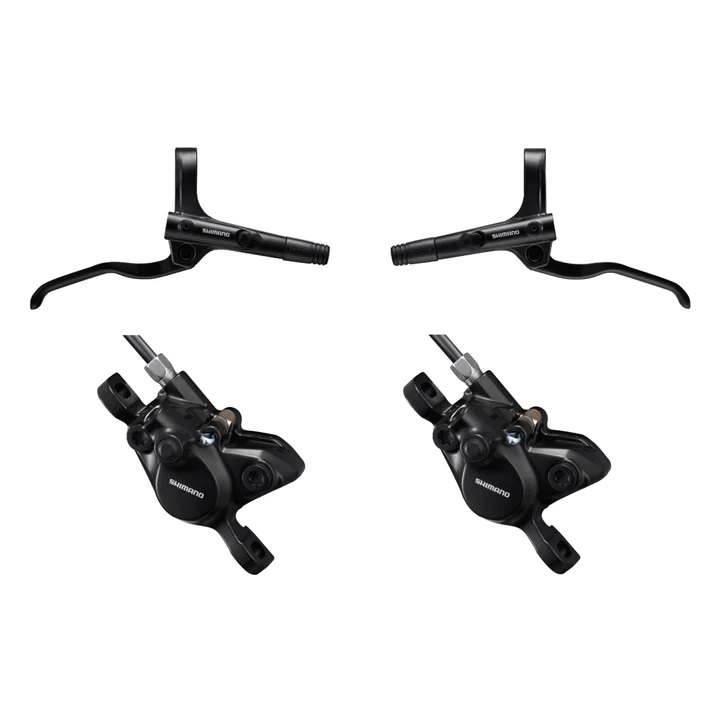 I wanted to upgrade brakes to hydraulics because I find the braking of mechanical ones terrible even when adjusted properly. Some people like them and some people not. We can categorically say I am in the I don't enjoy them club. For this matter, bikecomponents.ca sent us a set of Shimano BR-MT200 2 pistons disc brake set. Fortunately, the bike came with 160 mm discs.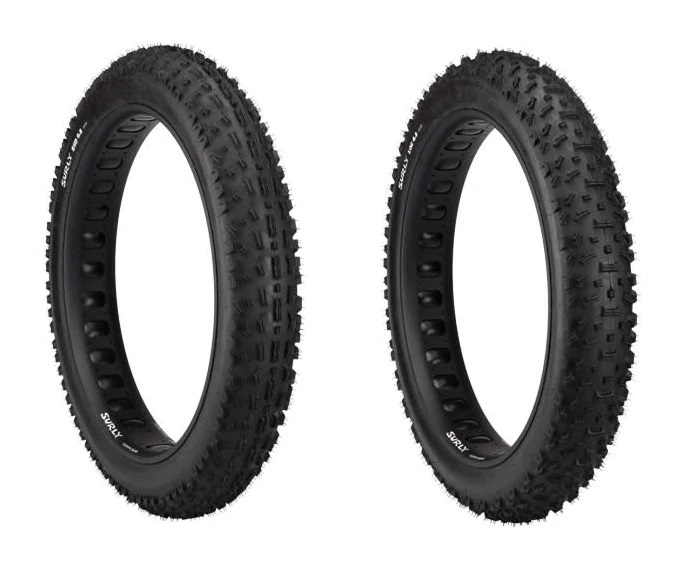 Tire wise, I scored a like recent set of the Surly bud and lou in 26 x 4.7 for a cheap price on marketplace. Those tires are in my opinion, one of the best snow tires there is on the market. Alright but Jonathan, these tires are unstudded ! This is when my friend and mechanic Dominic from RIDE custom bikes say: Hold my beer ! We "homemade" studded them and now we provide the best of both worlds.
The testing
The first week that the bike was fully assembled we had the chance to have a small snowstorm and be able to test it at Le Parc du Mont Loup Garou. This mountain presents a daunting challenge for d+, and we received just enough snow to have a great first shakedown but I wanted to be more convinced. This is when the rain came to the party and the snow melted and left ice in the trails which was great to test our studs and skills with the bike.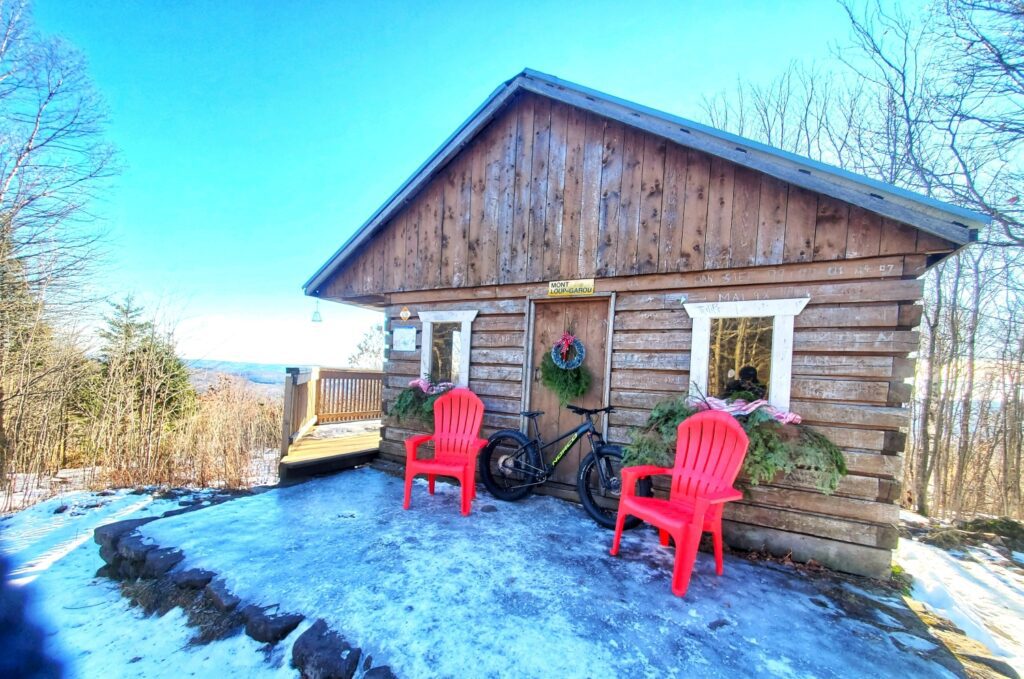 The 11 speed that I used before on other bikes was going like I thought and it produced a great ratio to properly climb and not having the feeling that a 12th speed was needed. Since the Loup Garou represent virtually 50% going down to go back to the parking, the brakes were greatly being put to the test and the results were great. The braking feel is similar to the Shimano SLX.
In conclusion
The cost for the mini groupset is $349.95 cad and the brakes are $129.95 cad. I paid the Surly's Bud and lou $150.00 cad. For a total of $630.00 cad you can upgrade your older fat bike and have fun for a couple more years with it. In my opinion if you are on a budget, it is the best way to have more fun. You can periodically check on Facebook Marketplace to score a used groupset and brakes too.
I would like to thank Dominic from Ride custom bikes and bikecomponents.ca for this project.
Wait a second ! There is a suspension fork on this bike. We will get there on another article…