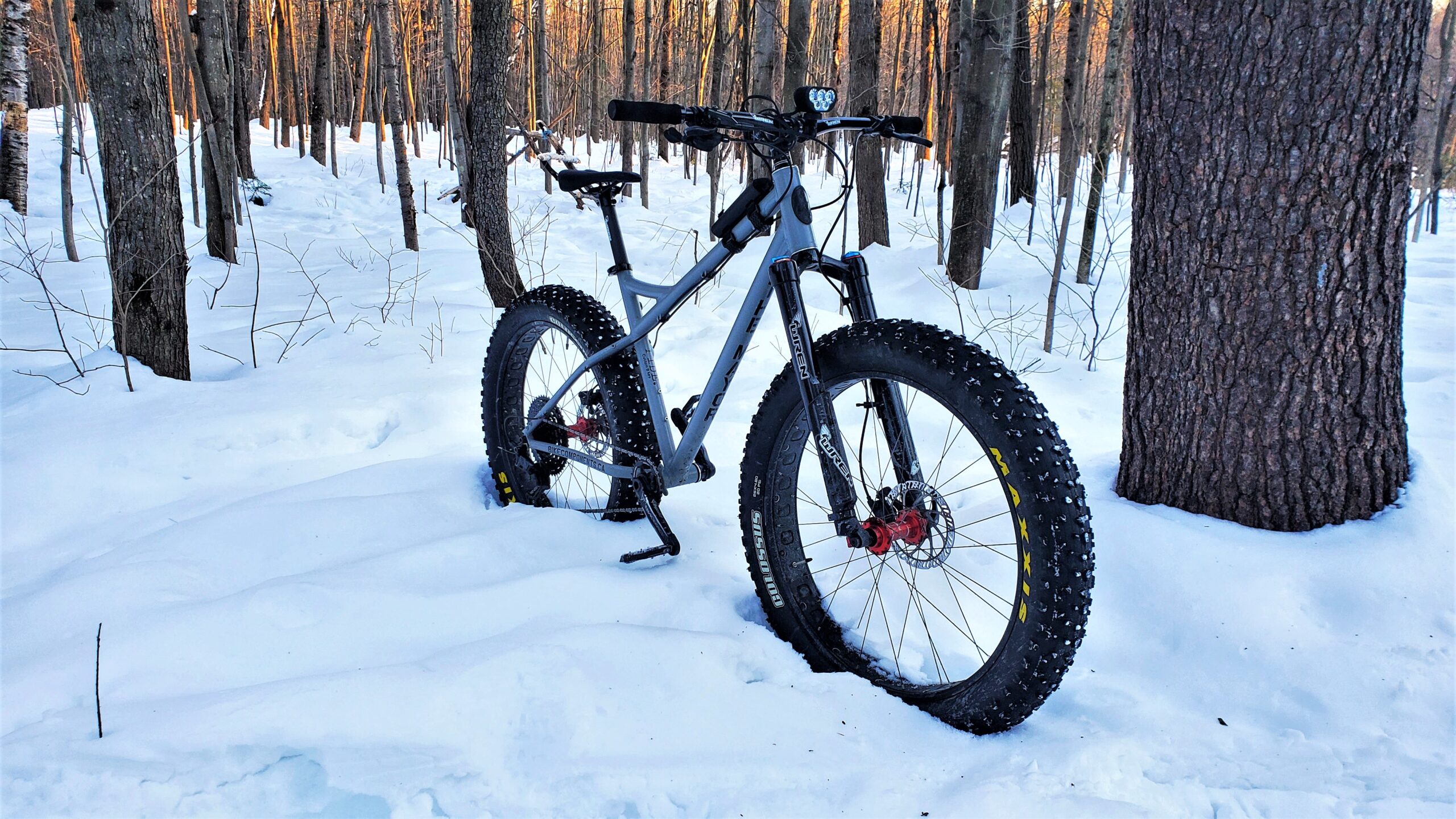 I heard about Wren few years ago and I must admit that this brand intrigued me. From having inverted forks reminded me of the Motto suspension on Cannondale's back in the days. I also liked the fact that they are considered an ''underdog'' brand by many.
We discussed about my 2020-2021 winter fat bike project and they accepted right away to provide me with some parts. The only thing I asked is to make an honest review about their products, and they had plenty confidence on what they have shipped me.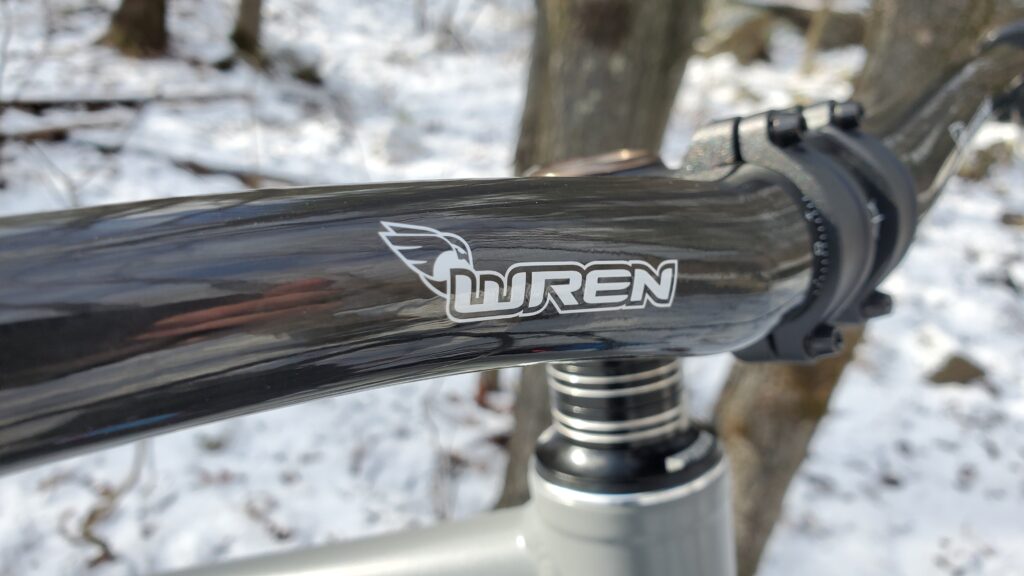 At 240g I must admit that I was impressed by the quality of construction of it and the strength. How did I measure that? I met a new friend called a tree, and everything was like new when I got up. My hand did not have that luck tho. At 159.99$ usd, it will be hard to have a similar quality product at that price.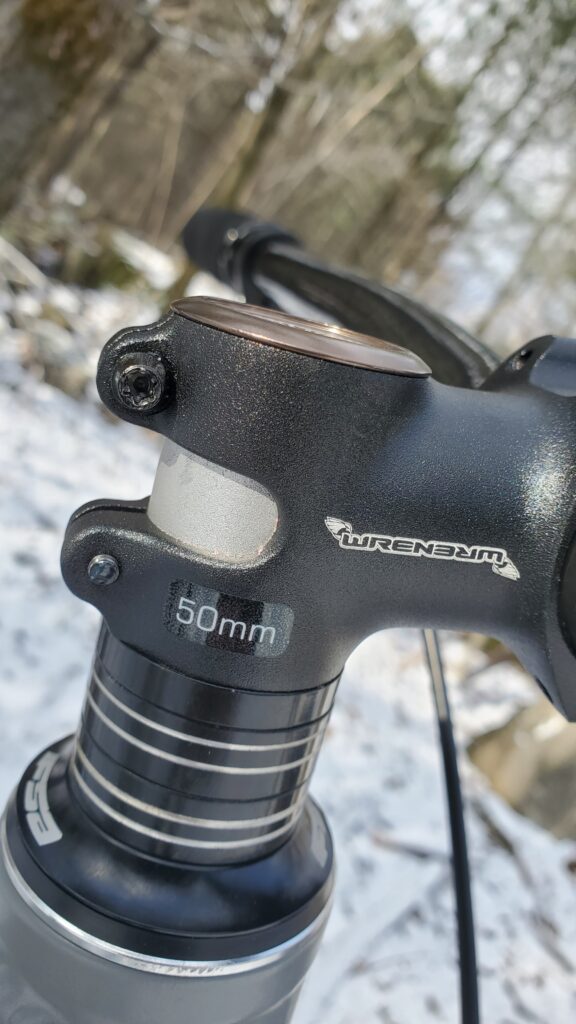 I like that stem for the weight of it. I rode one on my road bike and on my mountain bike and OMG it is light. With the carbon fiber handlebar combo, it is perfect to cut down a little bit of weight on the front. I would prefer bigger bolts tho. I find them a little bit too small.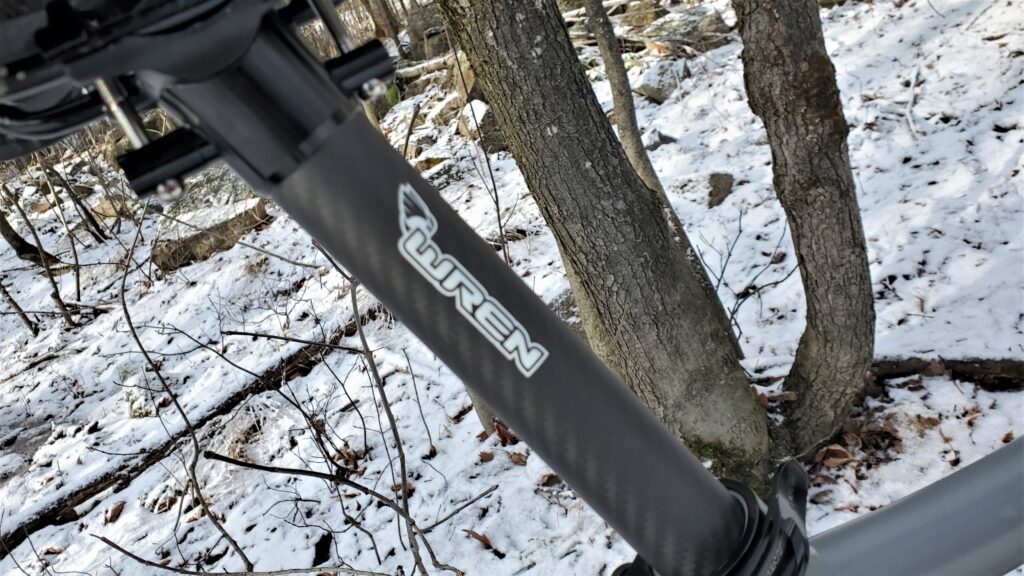 If you follow me for a while now, you must know that I am not a fan of dropper post. You can call me nuts if you want and its ok but I am simply not a fan. Being able to cut down weight is always great, but to have a reliable product that does the job it has to do and that is critical in some way, is greater. A great quality of construction, a price to not break the bank (119.99$ usd) makes this product a good choice.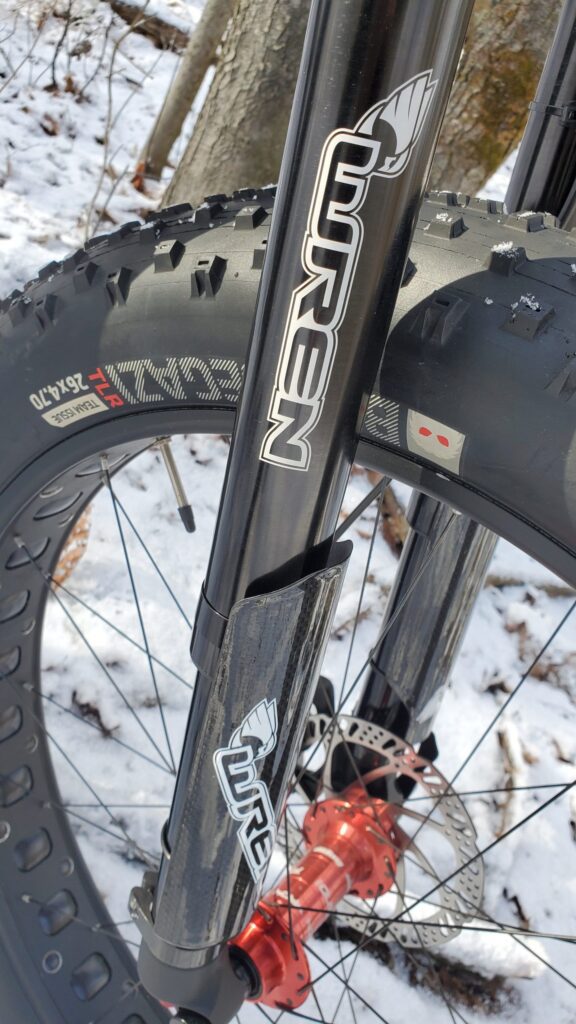 Since my friend from Fatbike republic did a fantastic job talking about the technical aspect and the comparison to the Manitou mastodon, I would invite you to read his review about it.
After a proper set up well guided on the Wren website and about 2 good months of riding, I must admit that I am impressed by this product and the way the inverted suspension reacts and the progressive feel of it.
You must ask yourself: Is there a negative side to this fork? In my opinion, the carbon bash guard are a no for me. Even tho they are solid, it's a piece that could easily break and this should be designed otherwise. How? I don't know. I also don't like the styling of it. To each their liking.
With a Canadian service center based in Quebec and a good price point for the overall quality of the product, It will be my weapon of choice for my next fat bike project.
In conclusion, did I like my experience with Wren products during the winter? Hell yes!