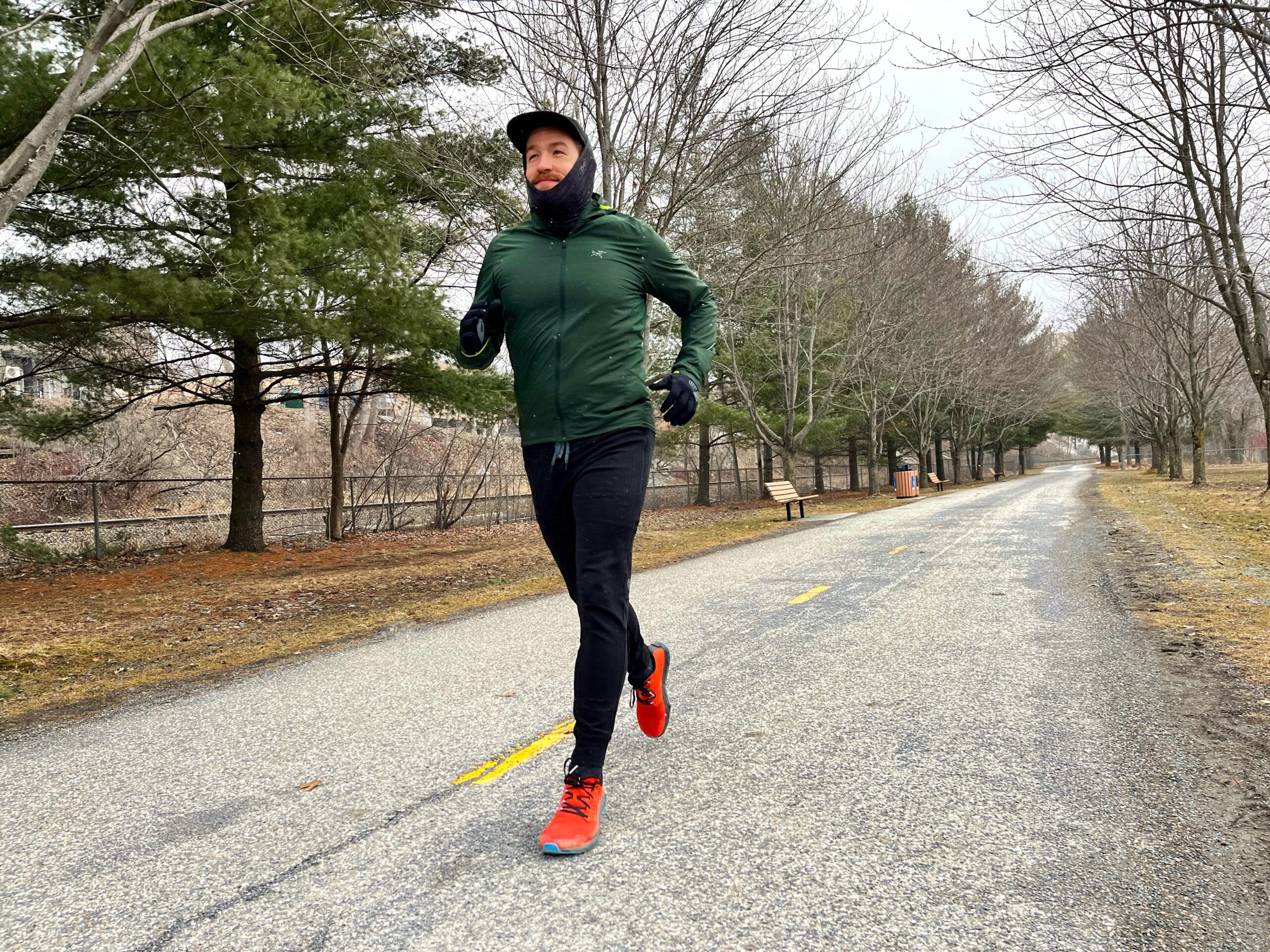 Roark is a West-American-based company that offers stylish yet funky men clothing. Their "Run Amok" collection proposes high-quality running apparel for those who want to have swag on the trail. I tried their El Morro joggers during the end of winter at 0 °C (32 °F), and here are my impressions.
About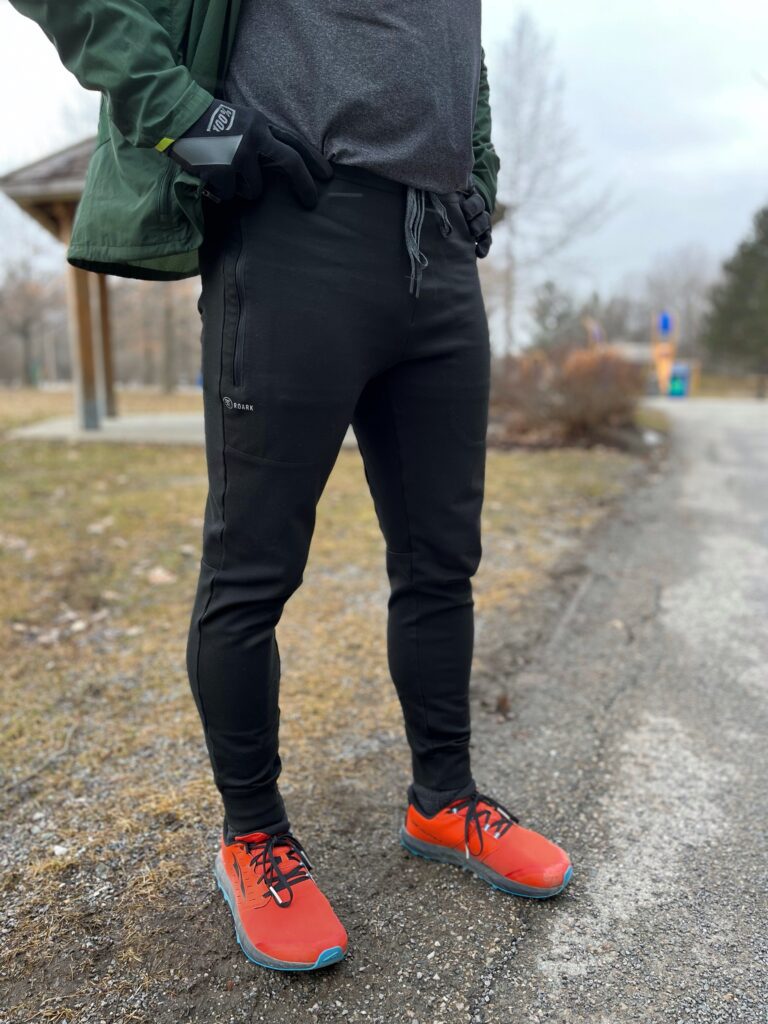 The El Morro fleece pants (black, medium) are constructed from a Nylon-Viscose stretch double face fleece (68% Viscose, 27% Nylon, and 5% Elastane). This fabric is very soft and surprisingly stretch, you won't feel restricted in your movements during your run. When I tried them for the first time, the comparison that came to my mind was the famous "Lululemon" soft-stretch feeling. The pants also include an elastic waistband with drawstring for a firmer hold on the waist and two wide front zip pockets perfect to put your keys and your cellphone. I did so, and my cellphone stayed put without bouncing too much. The design is completed with elastic hem bands covered with reflective branding elements that give a shorter length and trim fit to the jogger silhouette. I was afraid that the pants would be to lose but not at all. I was surprised how Roark managed to balance the baggy stylish fit with a tighter sport fit. The only downside is that compared to leggings, the feeling is heavier. These pants are not for those who are looking for something light with a snug fit.
In conclusion
Overall, I'm very surprised and pleased by these joggers. To use their own words, "the El Morro Jogger was meant to fit and function like your everyday pant while adding the relaxed comfort of fleece and technical feel of a performance jogger". I couldn't agree more, these are pants I could wear all day no matter what I do. Plus, that makes them ideal travel pants! Based on my previous experience with Roark, I'm not worried that these joggers will last long. They are not cheap, but I think they are a justified investment.
You can have more information about Roark here: