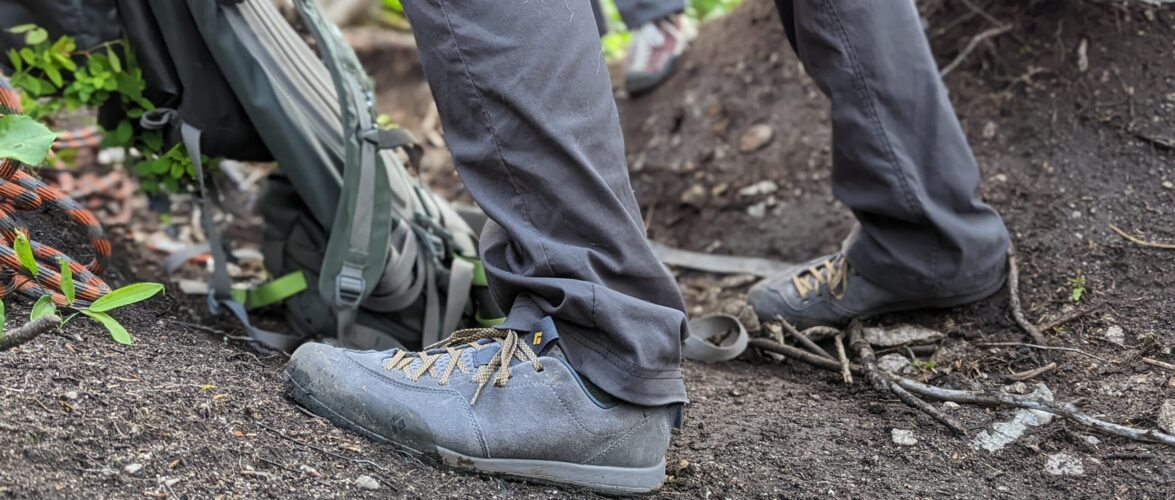 In my opinion, Black Diamond has always been an excellent company with good products.I regularly utilize their equipment for my outdoor activities whether it be ice climbing, rock climbing or skiing. This brand of equipment takes up a good part of our outdoor gear inventory.
Since I started climbing 8 years ago, I always wanted to buy approach shoes, of various brands and models. They are my ordinary shoes but also my faithful adventure partners. When I was offered to examine the Prime Approach shoes from Black Diamond, I seized the chance and was extremely thrilled. I have not tried a pair of their shoes yet.
After several weeks of trying them, here is what I have to share with you about this pair of shoes;
Foremost, when I received them, the size I ordered was on point, not too big, not too small.
All things considered, it's an extremely comfortable shoe and the material they use is very flexible. The outer membrane is made of suede, so it fits the shape of our foot easily, but additionally provides some durability. They offer two choices of color, Granite (the one I possess) and Amber/Carbon. Both are trendy colors and can be worn with just about anything. Compared to many other approach shoes, BD's Prime have an extremely versatile look. They don't look too much like climbing shoes, which I like more. I find them particularly beautiful, and they work well with my style of dress (sporty chic).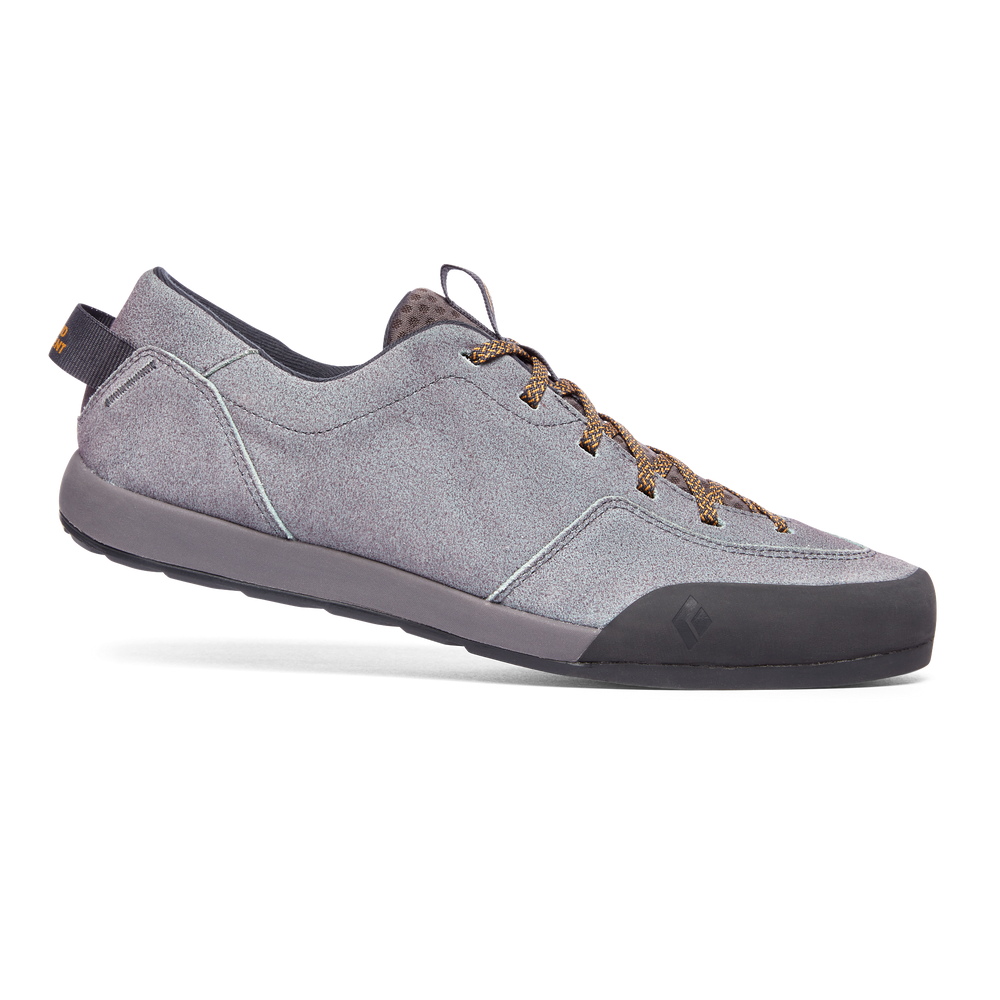 As for the sole, the "BlackLabel-Street sticky rubber" allows a good friction with the rock. I found that it provided a particularly good grip. On the other hand, I personally discovered the sole of the shoe a little too soft for the type of trail I used, i.e. rather rough trails. I found that I could feel frequent rock deformation under my feet. I think this type of sole is ideal for a lighter approach, for example when it comes to slab or wooded trails. By the same token, I have remarked that they are ideal for rappelling. When I complete a long climbing route, I always prefer to take off my climbing shoes and put my approach shoes back on.
The reinforced webbing loops on the Prime allows them to be attached to the harness. I can therefore easily change my shoes on the walls.
I consider this an excellent pair of shoes in terms of value for money. For the price of 134.95 CAD. It's a must go to have in general but even more when you are traveling in a van. They are lightweight and extremely versatile.
You can have more information about Black Diamond here: