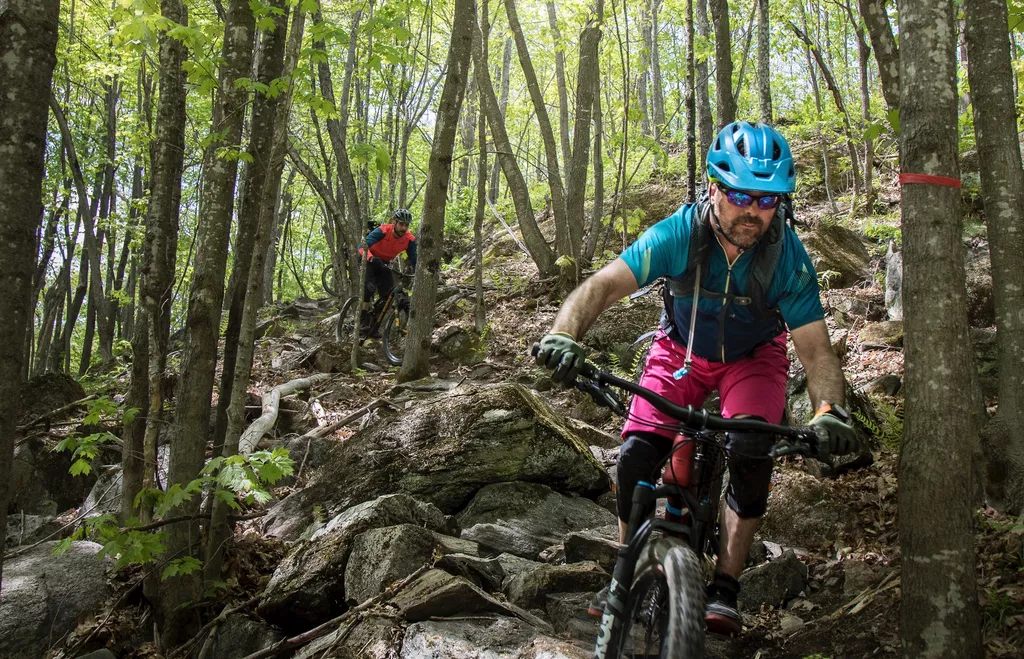 When I heard that a mountain bike center was opening in Montebello, I needed to go and see what it was all about.
I remembered when I was younger that Montebello held mountain bike races in that area and people were really excited to go. Fun fact, they use some of the trails that were part of these races back in the days so It has a ''vintage'' vibe to them.
I decided to do a arrive, rent and ride experience to see on a tourist perspective how it would go. When I arrived at Château Montebello where the reception office is located, I was welcomed by Jessyca who made sure the bike I rented was ok and she explained me the map and the different sections they have. She also explained me that the map is available on Trailfork which reassured me a lot.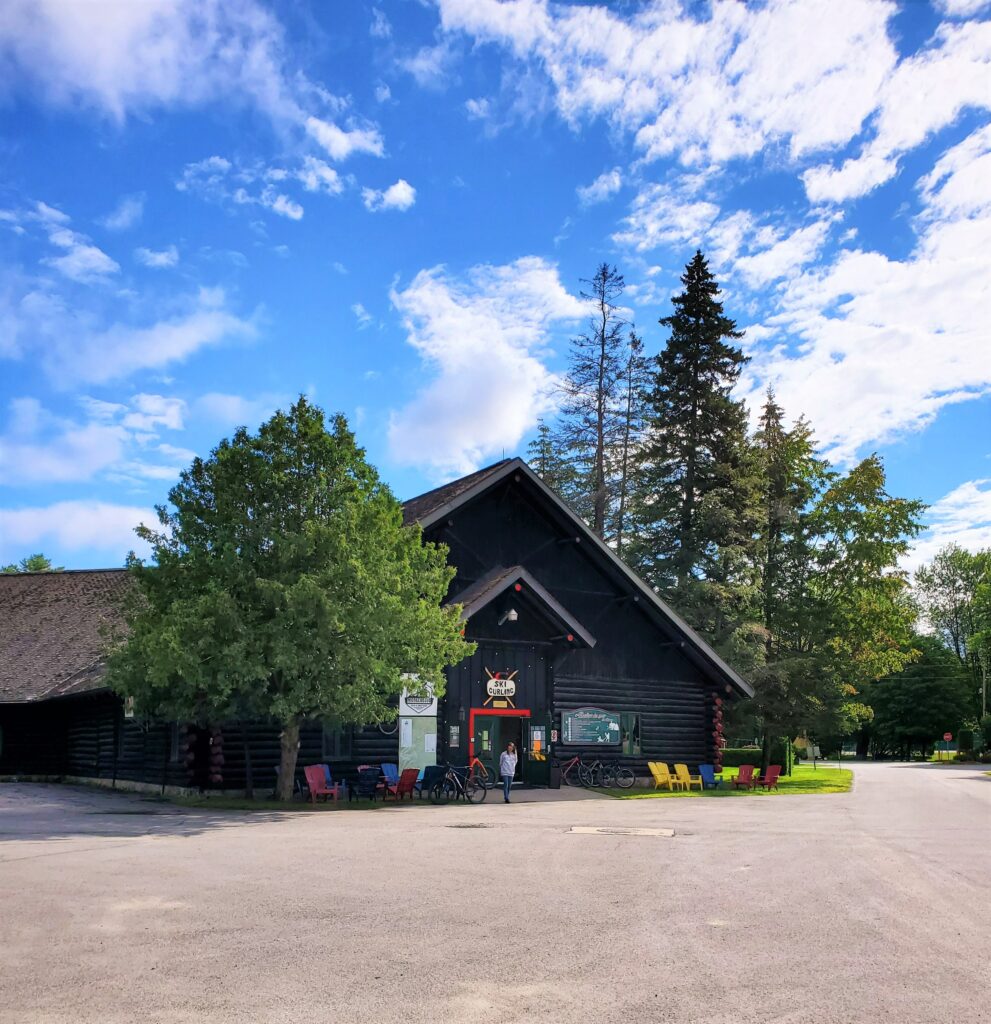 The trails are splitted in 3 sections for a total of 20 km and there is really levels for everybody (beginners to experts). I decided that I would do them all and started with the more easy section to warm up and it is perfect for kids and beginners that would like a feel of what mountain biking is but without the big elevation.
The next section I tried was the one on the further left on the map and it is a little bit steeper and technical but highly doable for beginners. The Monsieur Pelland trail is really cool to do and a bit technical which is a good warmup for the trails on the other side of the street.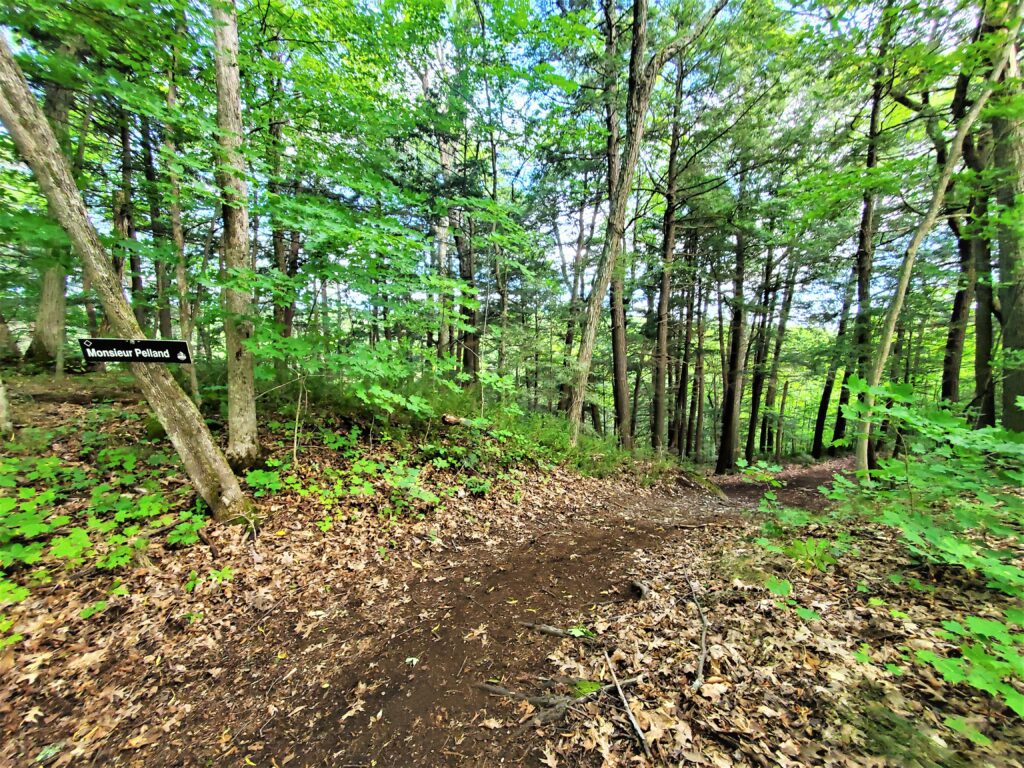 I finished by doing the last and the biggest section that is considered for intermediate to expert level and In my opinion, if you are comfortable on a mountain bike you can do all the blue trails without any problems. The trails are wide, and I was impressed by the signs that are everywhere. It is impossible to get lost in these trails and for me it is a big plus.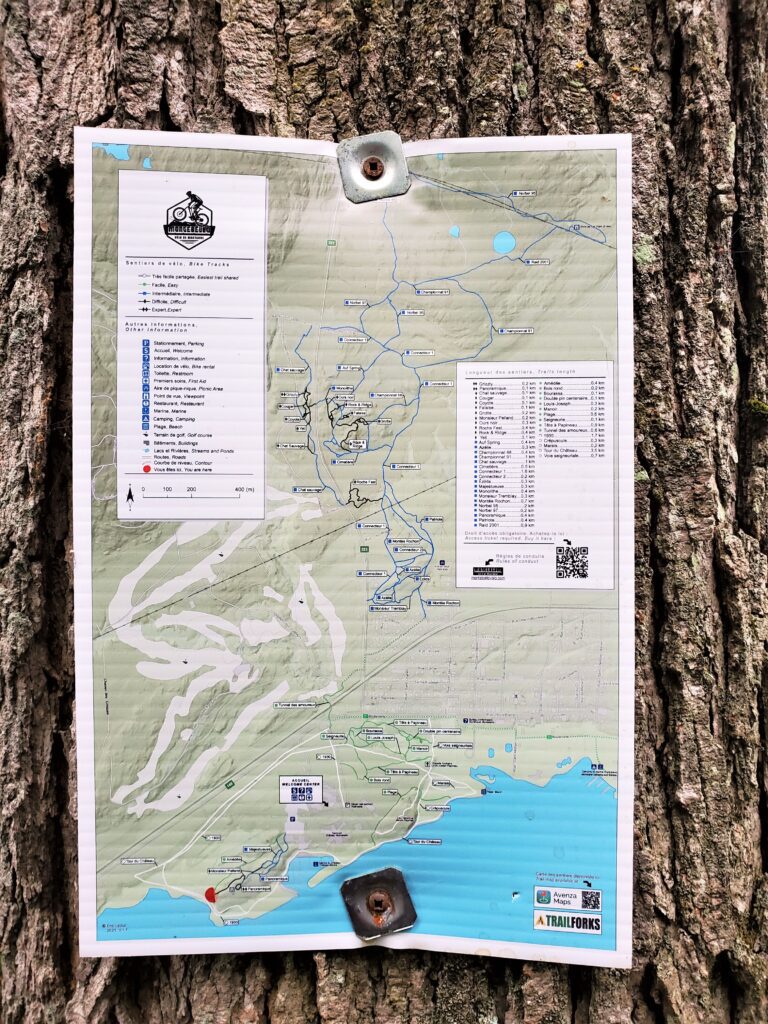 What I liked about this section is that you have trails that I would consider like boulevards (connecteur) that connects the trails on each side.
I started by doing one ride on the smaller trails to see how fun they were and I liked them all. Some are more technical with big rocks and some less but they are all fun to do an highly doable with a hardtail bike.
My second ride of the day I decided to attack what they call the older section where the Canadian championships were held back in the days and it reminded me my cross country racing days. The climbs are pretty good, and the trails are long (Championnats 88,91, Raid 2001, Norbel). For XC people or even enduro people, these are great trails to ride on and to finish your ride going down on the experts sections. They did a flowtrail called La patriote and it is perfect do end your day.
After my ride I sat down with Sylvain Bourgeois who is the spokesperson of the center, and he explained me all the work that went into developing this center and what is coming in the future like fatbiking next winter and having over 60 km of trails in the next years. I clearly saw that Sylvain is really a mountain biking fan and wants to offer a great place to ride in the Outaouais region. They are also working on a camping spot for vanlifers which would be great in my opinion.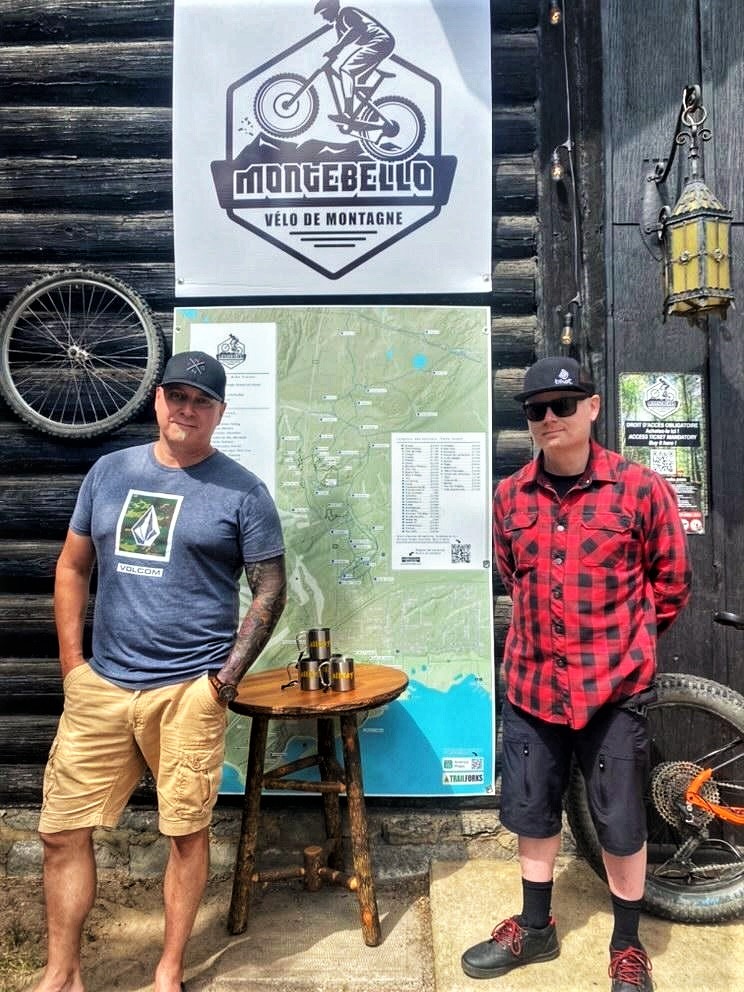 I was impressed by the work they have done in such a short period of time, and we can expect great things at Montebello vélo de montagne in the near future.
In conclusion, did I like my experience? Absolutely! Will I come back soon? Hell yeah!
You can find the information about Montebello Vélo de montagne here:
Website
Facebook
Instagram
My food spots in Montebello:
Le Bistro Montebello
570 Notre-Dame
Montebello,Qc
Resto-pub Le Zouk
530 Notre-Dame
Montebello,Qc
Le Café Entre-amis
491 Notre-Dame
Montebello,Qc