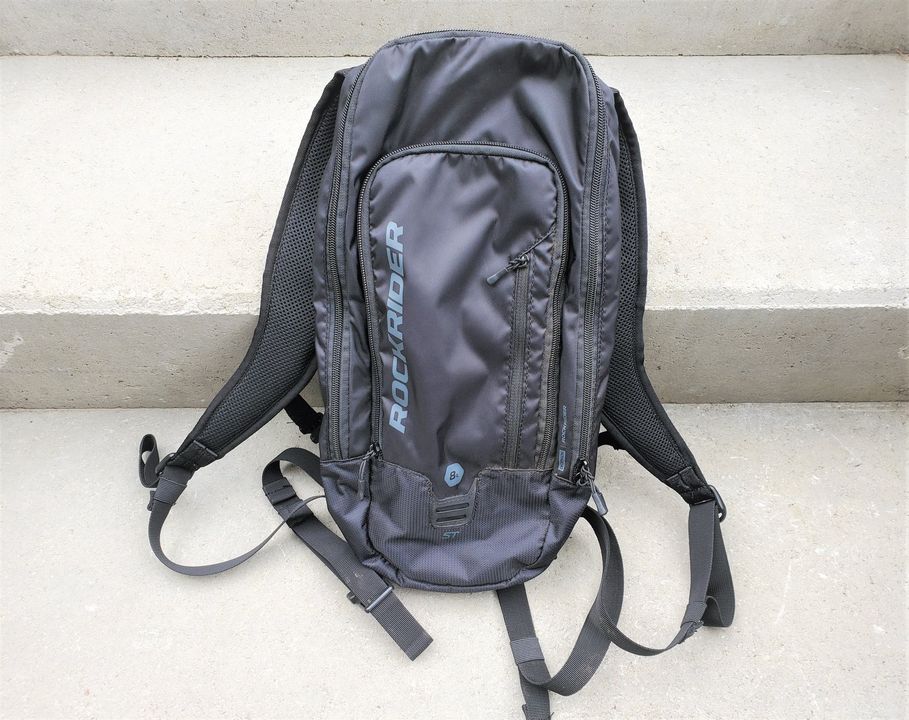 When the time to change my water bladder came, I started to analyse options and had specific criteria: a space to bring a small kit of tools, energy bars, a compact coat as needed, my cell phone and at least a capacity of 2 litres of water. Why 2 liters? Because for my part 1 litre was just not enough.
I started checking the options on Google and noticed and the same ones come back often and there is nothing interesting under 130 $. A link to immediately caught my attention, mountain bike 520 from Decathlon Canada. You're going to tell me yes, but Jonathan, they are a sport IKEA, are you serious? Let's not forget that Decathlon's primary goal is to introduce people to sports for a good price so that later people buy better quality products. A bag with a capacity of 6 litres and a capacity of 2 litres of water. In addition to the different pockets that seemed to do what I was looking for…. for 45 $
It didn't take more for me to jump in my car to go check in store telling me that if he seemed to do the trick he would be a good topic for a review.
When I arrived on site, I was surprised to see that the quality of the bag for the price is impressive. A good quality nylon, belly and chest belt and the back of the bag is pierced to ensure proper ventilation. I have to admit, I didn't expect this at all. It took no more for him to become my friend for the summer and to go on an adventure… Biking! In terms of the quality of the water pouch, I compared the plastic used on the one I have here that follows military spec and it looks similar.
After more than 3 weeks and more than 90 hours of biking, I have to admit that I am impressed with this 45$ bag. Not only is it very comfortable, but it is perfectly suitable for my needs in addition to being waterproof. I thank this lady nature for a big last minute storm that got wet, apart from my items in my bag.
Will, for example, better quality bags go longer? Anything is possible. However, for a person who starts biking or even an intermediary with a smaller budget, I believe he will do the job. The role of a blogger is also to talk about all the product qualities that exist.
I want to point out that I fully paid for the bag.