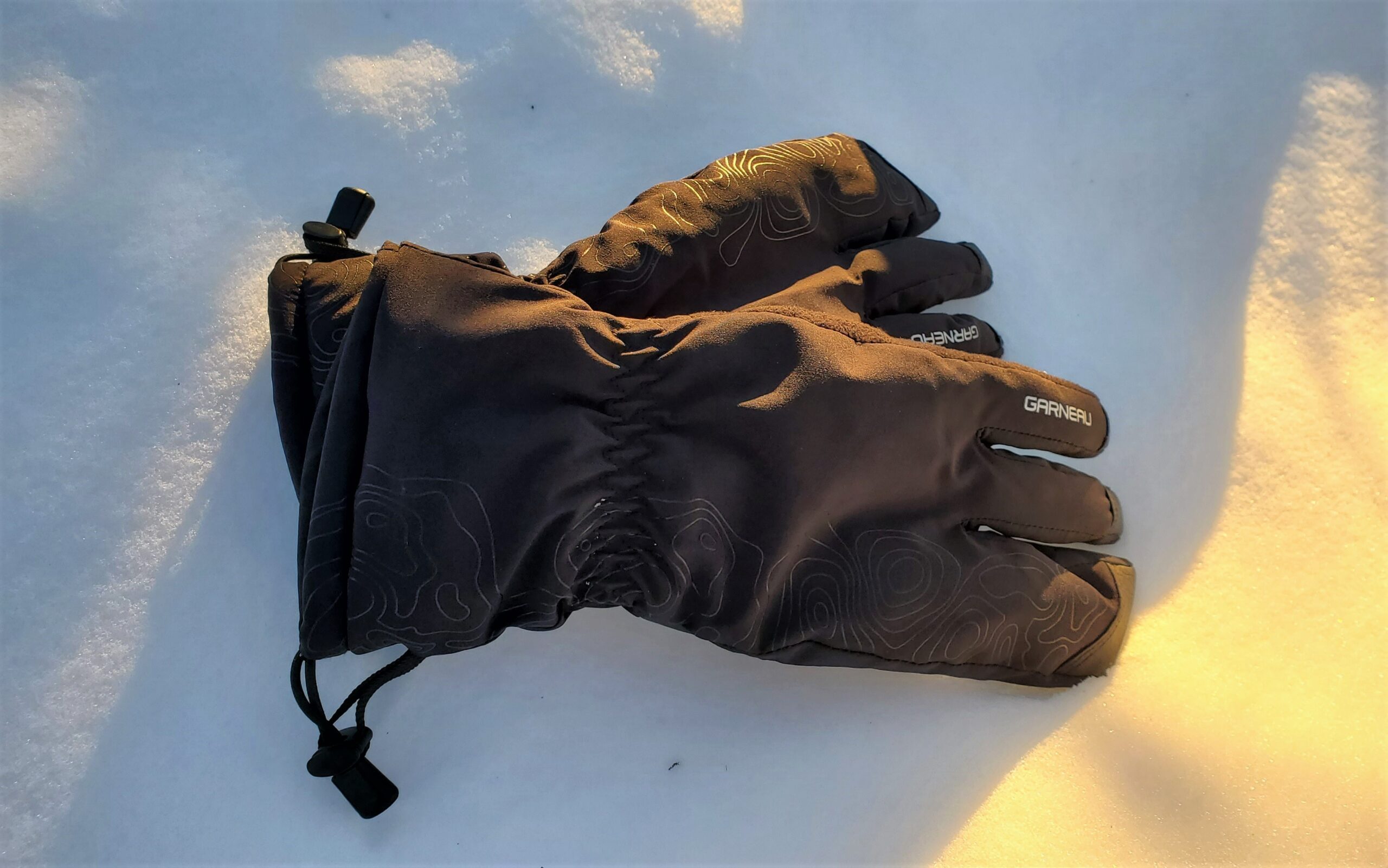 Following my review on another Quebec accessories fat bike brand, Garneau asked me to test the Big will 2 gloves.
When we talk about fat bike gloves, there is important stuff for me: comfort,insulation and the feel we have with the handlebar and its components (brakes, derailleur)
For me, a glove that is too tight will become a source of discomfort during all the ride, and this is not what I am looking for. In my opinion, a glove should be able to perform in our winter condition. If it is not able to perform well in colder temperature and even tho we produce a lot of heat, it is not a good glove. At the ergonomic level, the glove should be able to adapt well with the handlebar and his components.
At the design level, I would have liked a wider opening of the glove. I had the impression to put dishwashing gloves, and It brought me discomfort at the fist level. At the finger level, I like the idea to have the 2 fingers that are solicited for the brake levers and the shifter. At the palm level, we have a fabric that brings a good grip to the handlebar.
When I announced on social media that I would test the Big Will 2, one comment came back often: I froze my hand even if the temperature was not cold. I took this comment into consideration, and I brought another pair of gloves in case of an emergency.
For my test, I used them at temperature near 0 degrees celsius, -12 degrees celsius and -20 celsius and this on multiple occasions to be sure about my results.
The glove has a limit of roughly -8 to -10 degrees celsius because under this temperature it does not perform at all and even after only 15 minutes. We feel the wind enter on the top of the glove. You imagine the result at -20 degrees celsius. I brought my Hot poc in my frame bag and a second pair of gloves in case of emergency and these performed really well after.
In conclusion
For a person that rides in hotter temperature I recommend this glove. For the people who rides in colder temperature I do not recommend this glove at all.
On a technical aspect, I propose to have a better insulation and a better windproof fabric ex: Primaloft and Gore windstopper. I am convinced that this glove would have a great success.
The transparency on my review is important and will always be.