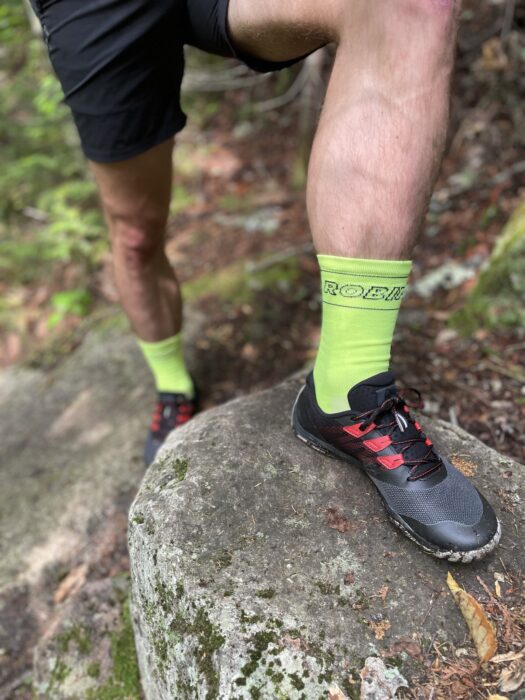 Robin des Bas (that is, in French, a clever pun using the character Robin Hood and socks) is a young socks company from the city of Montreal with a unique and inspiring concept: for every pair of socks sold, a pair of socks is donated to a person in a homeless situation. The company offers twenty models, some for everyday life and others specially designed for sports: the athletic collection. I put to the test, during trail runs, a pair from this collection in fluorescent yellow.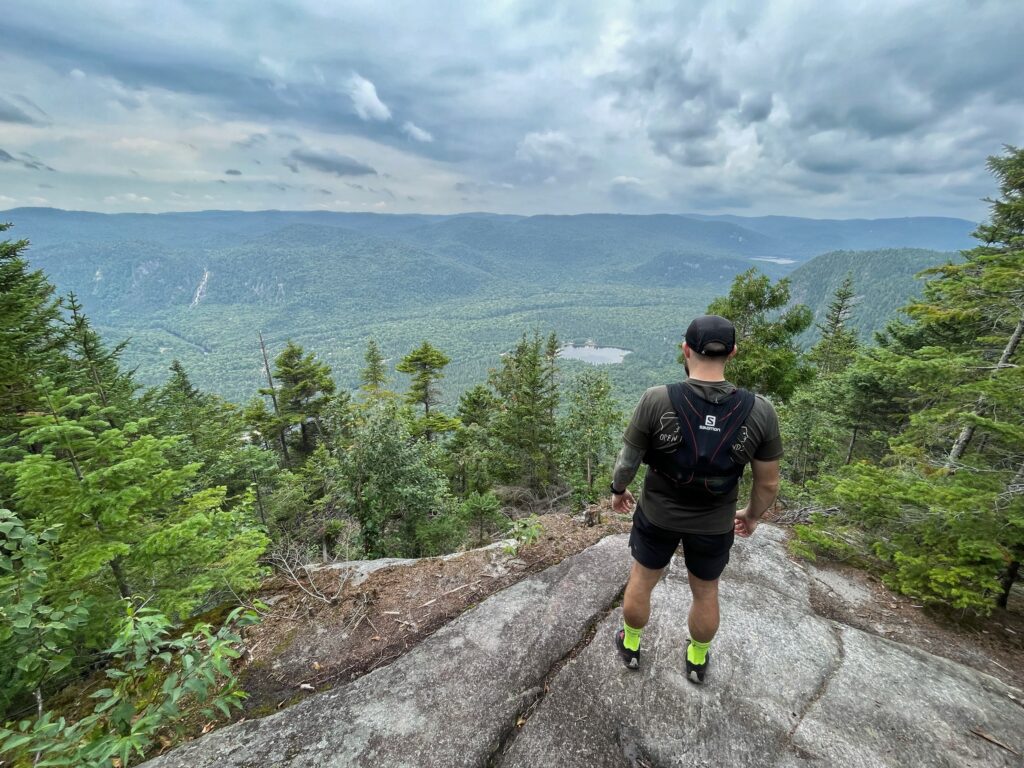 The socks in this collection come in two sizes (S/L) and offer the classic features of good sport socks: breathable and quick drying synthetic fabric, slight compression, seamless toes, reinforced heels, arches support and mesh top of the feet for ventilation. The fluo yellow version also allows to be well seen which can be a plus for evening/night races or to attract the eyes!
My first impressions were really positive. To the touch, the fabric is not super soft, but without being uncomfortable. The compression is light and has nothing to do with real compression socks but gives a nice tight fit. The athletic collection socks are elastic and stay in place. The construction is light, but the socks still feel resistant. The reinforcements are balanced and do not make the socks massive. The mesh part on the top is very appreciated. For me, it is the perfect pair of socks for summer. Once in the feet, it is the kind of socks that gives the impression of not having any. When running, you can expect a seamless feeling, a firm hold and good breathability.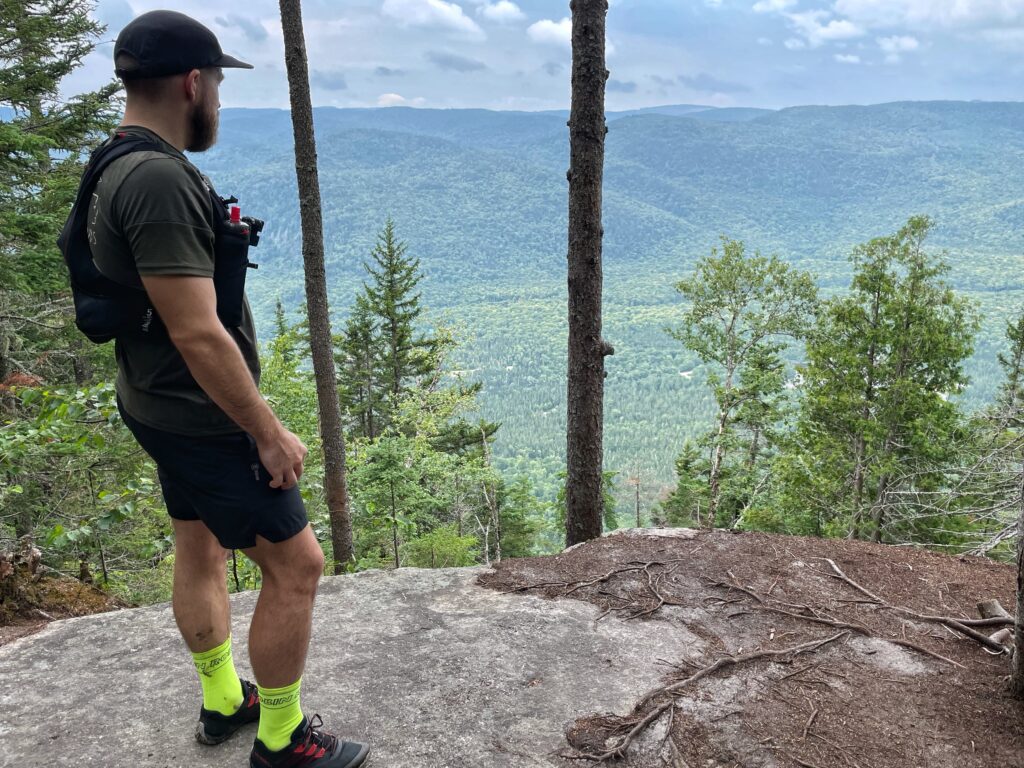 I would easily recommend the Robin des Bas athletic collection for multi-sport use; I'd be surprised if anyone was disappointed. Plus, their color choices made them very well for everyday life. For long runs, I always wear toe socks to prevent blisters between my toes, but my fluo Robin des Bas are now part of my starting lineup for shorter runs and bike rides. I will always hold at least one pair in my drawers.
You can find the collection online here