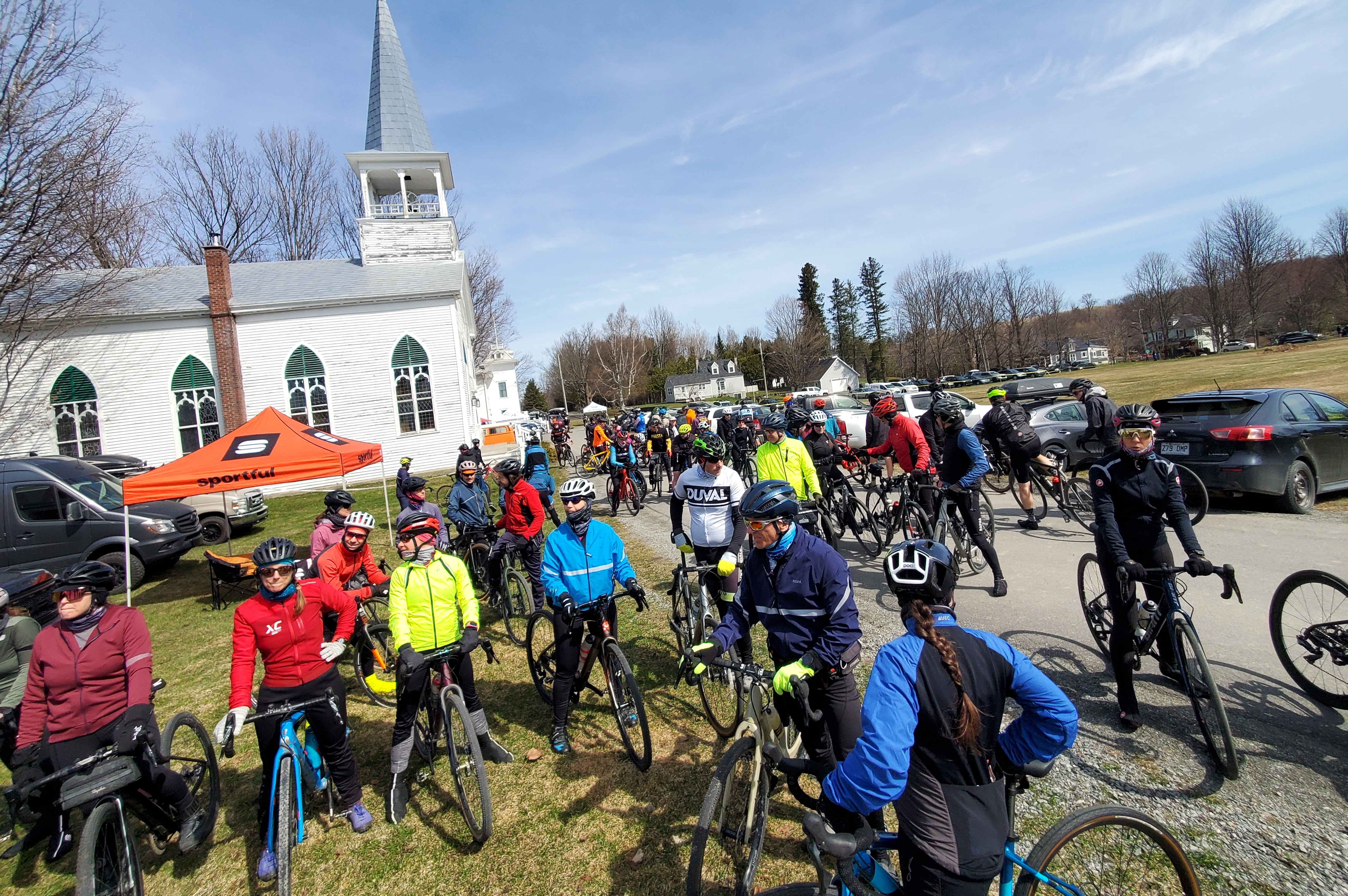 When the organizer proposed me to attend their event, I proposed them to do the ride portion which is relatively rare in those kinds of events.
My hotel stay
I decided to arrive one day earlier and discovered the Auberge Ayers cliff which was about 10 minutes from where the event was held. The price was correct, and the size of the room was perfect. I would have appreciated that they advise me that the restaurant was right under me. I also ate at their restaurant, and the food was correct for the price but nothing more.
The day of the event
From the time of the registration to my arrival on site, I must admit that I was pretty impressed by how well organized they were. The volunteer at the registration table was quick and super happy to meet us all. A nice coffee from Café Hubert Saint-Jean was served and it was the perfect day kicker.
At 10:15 it was meeting time for the groups ride. Three distances were proposed (30,40,50km) and I decided to do the 40 km with 450m elevation. They quickly explained to us that we would wait for everybody, and they wanted everyone back at the start too. We had three persons from the organization with us to show us the route which was a brilliant idea and well appreciated from the participants.
The selected route was a great combination of climbs, downhills and some flat parts. I must admit that I appreciated every single km I did on this ride and so the participants. We stopped once in a while to take a sip of water and a little snack. I must admit that for a season starter it was a perfect ride to bench yourself on where you are in terms of climbing and I clearly need to do more.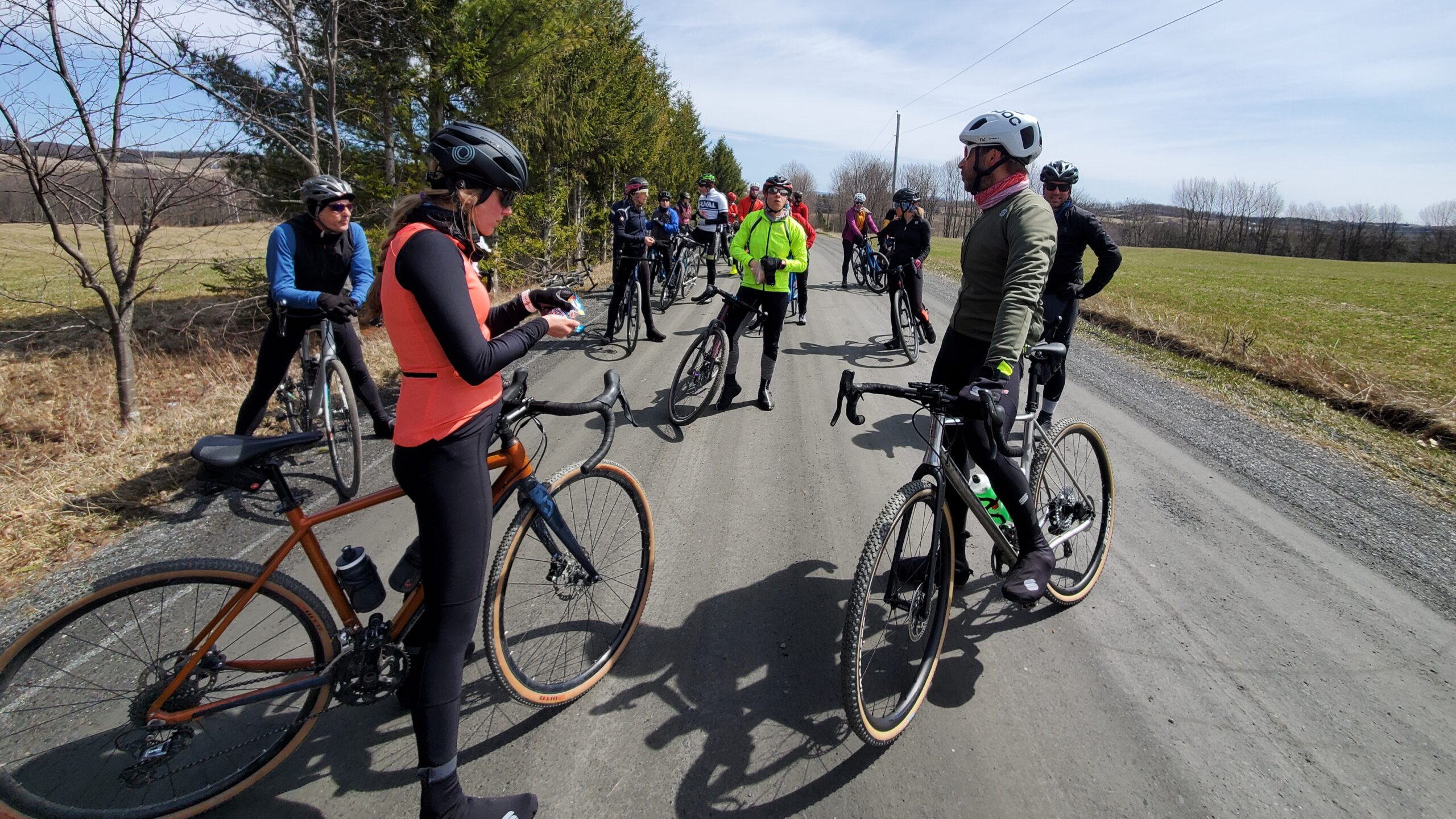 The 40 km took about 2.5 hours and once we got back an awesome and well deserved beer and a chili was waiting for us.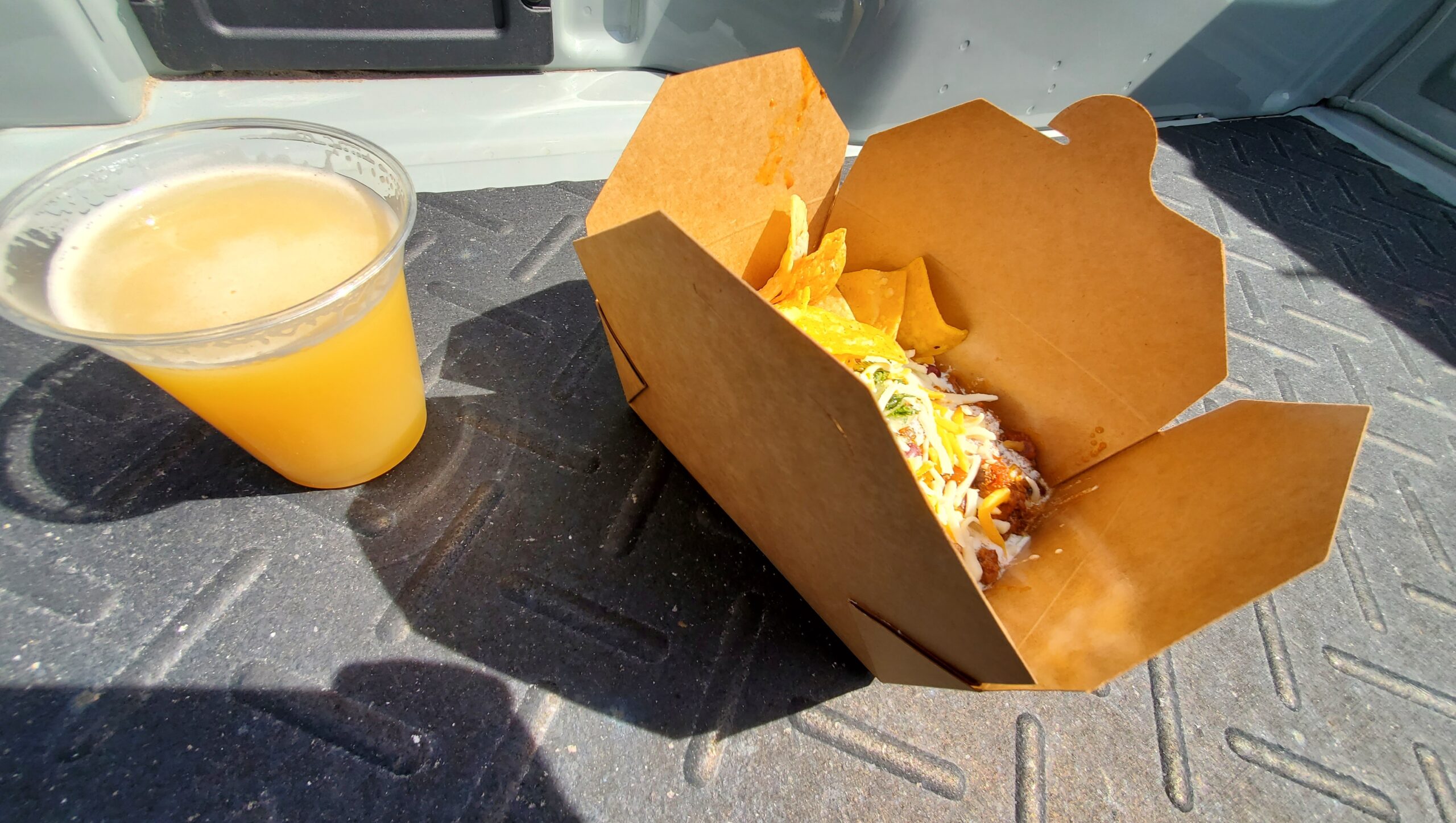 In conclusion
I must admit that I genuinely liked the format that they have proposed since it is not everybody who wants to race but likes the atmosphere of these kinds of events. I recommend this to everyone who wants to do a great gravel bike ride without the pressure of being timed. For $15 you had a lof for your money.
For the upcoming event they are preparing in June I will be in race mode.
You can have more information about the event here: